This is one in a series of monthly profiles featuring Dalhousie graduate researchers who receive full scholarships from the Killam Trusts. Dalhousie is one of just five post-secondary institutions in Canada endowed by the Trusts, which have supported nearly 1,800 Dalhousie graduate researchers over the past half century. To learn more, visit the Dal Killam Laureates website.
When Susan Manning looks at the Muskrat Falls hydroelectric dam in her home province of Newfoundland and Labrador, she sees a shadow cast over the historically marginalized people in the local population.
"In my research, I look at resource extraction regulatory practices, and how they can better account for community impacts in Northern Canada," says the Killam Scholar and PhD Candidate in Political Science who's undertaking a case study of the Muskrat Falls project.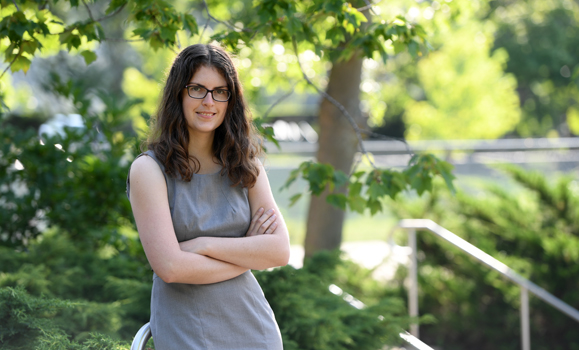 During her master's degree in Women and Gender Studies at Mount Saint Vincent University, Manning became involved with the Feminist Northern Network, a research group dedicated to studying the social, economic, and cultural impacts of large-scale development projects on diverse Northern women.
"We worked with women in Happy Valley Goose Bay, which is the town near the dam site. That's when the dam was just starting, so we were talking about how economic restructuring was affecting their lives."
It was then that she became committed to using her role as a researcher to elevate awareness about the impacts of large projects on overlooked communities, so that their concerns are considered at the outset of major projects rather than in their wake.
A personal commitment

Manning's interest in studying the regulatory practices stems, in part, from her own experiences as a Newfoundlander.
"The provincial government sold the Muskrat Falls hydroelectric project as the foundation of our economic future. But conversations at the time missed what the local people felt and how they're affected. Locals bear costs that accompany resource extraction projects: rising housing costs, crime, increased rates of violence, etc."
At Dalhousie, Manning has expanded her research beyond a focus on women to include other members of marginalized communities affected by the Muskrat Falls dam, including members of Indigenous populations.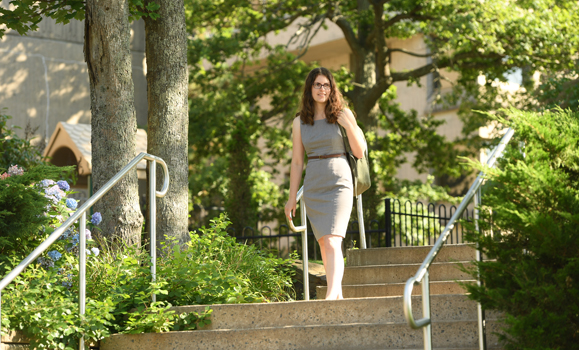 A public platform

Manning's connection to her research may be personal, but she wants it to have a public impact too. She says that the Killam scholarship has helped her reach a broader audience and provided her with a platform to speak about her research publicly.
"I was invited to present my research at the Killam reception in the fall, and I had some great conversations with people afterwards. The scholarship has given me the opportunity to talk to so many different people.
"I'm hoping my research will have a concrete impact on policy that can help inform future decision-making processes about resource extraction practices."