In a memo to the university community on Monday morning (July 30), Dalhousie President Richard Florizone announced the appointment of Teresa C. Balser as the university's new Provost and Vice-President Academic.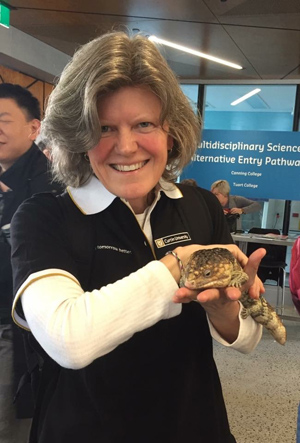 Dr. Balser (pictured left), an award-winning teacher and accomplished university administrator, comes to Dalhousie from Curtin University in Perth, Australia, where she is currently Dean of Teaching and Learning and a John Curtin Distinguished Professor in the Faculty of Science and Engineering.

In the memo, President Florizone says Dr. Balser's more than a decade of experience in senior leadership roles at the faculty, university and U.S. national levels showcases strengths in strategic leadership, student engagement, university-wide planning and innovation.

"We are thrilled to be welcoming such an impressive educator and administrator to Dalhousie as our new Provost," says President Florizone. "This appointment is the result of a thorough search process, which had terrific interest from excellent candidates locally, nationally and internationally."

An accomplished leader

Dr. Balser (who goes by Teri) previously served as Dean of the College of Agricultural and Life Sciences at the University of Florida and Director of the Institute for Cross-Campus Biology Education at the University of Wisconsin-Madison. At each institution, she has been deeply involved in advancing equity and gender work, and currently works with UNESCO on gender equity and STEM education. She has a PhD in soil microbiology from the University of California, Berkley, and has published 85 peer-reviewed papers.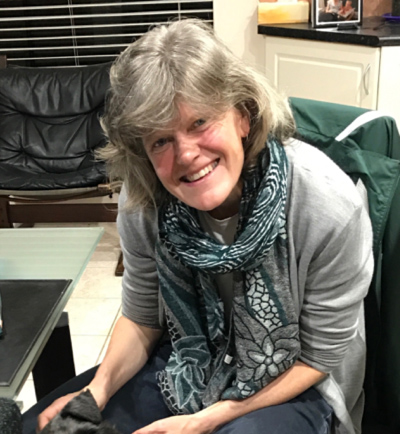 Her awards and honours including a Fulbright-Nehru Distinguished Chair, the USDA National Excellence in College and University Teaching Award, and being named U.S. Professor of the Year for Doctoral and Research Universities from the Carnegie Foundation for the Advancement of Teaching.

Dr. Balser, who grew up in Massaschusetts, is excited to be returning to the Atlantic Coast, calling it "in many ways like making a homecoming."

 "I've had the opportunity to live and work globally, and have seen many places," she says. "What really strikes me about Dal is the way the university walks its talk — I've been so impressed by the commitment to social justice and inclusivity, along with cutting edge research and education across a range of important areas.

"This is a special place, and I am looking forward to working in partnership with our students, alumni, faculty, staff and community to tell the Dal story, and do what we can to make the world a better place."

Dr. Balser to start November 1


As Provost and Vice-President Academic, Dr. Balser will serve as Dalhousie's senior academic leader. The Provost aligns university budget and plans with the academic mission of the institution; ensures goals are integrated across academic and administrative units; and provides a structure that enables clear and efficient decision making.

Dr. Balser will have academic appointments at Dalhousie in the Department of Plant, Food and Environmental Sciences (Faculty of Agriculture) and the College of Sustainability.

Dr. Balser will begin her term as Provost and Vice-President Academic on November 1, 2018. With the current Provost, Carolyn Watters, set to return to her academic work in the Faculty of Computer Science — she announced her plans to step down in February — Chris Moore (currently Dean of the Faculty of Science) will serve as Acting Provost until November. Sandra Walde, currently Associate Dean, will serve as Acting Dean of the Faculty of Science.