After 12 weeks of renovations, the Dalplex fieldhouse reopened for use on Monday, July 23 with a new floor and a new look.
49,000 square feet of FSC-certified Canadian maple hardwood was installed over-top of the fieldhouse's pre-existing rubber floors, which will now provide a significantly improved playing surface for athletes, as the new system meets or exceeds the most stringent standards for shock absorption, ball rebound, area and vertical deflection. It is also the only sports flooring system on the market with a patented 100 per cent post-consumer recycled subfloor.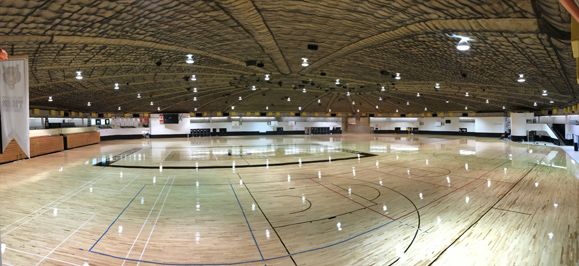 The opening of the new Dalplex fitness centre offered the opportunity to reclaim nearly 8,000 square feet of space left open when the weight room shifted from the fieldhouse to the fitness hall and the Fun Zone closed. This allowed for a revamp of the court layout in addition to the playing surface, resulting in the creation of an additional basketball court and a new feature basketball/volleyball court closer to the centre of the fieldhouse.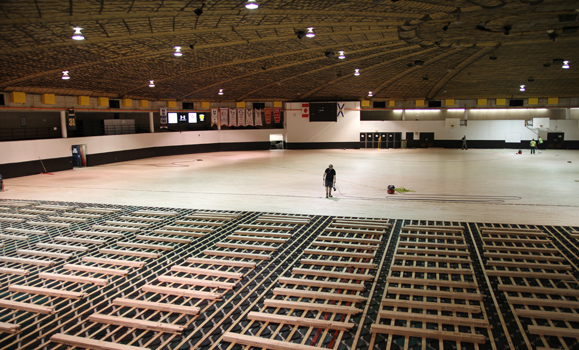 "We are thrilled with the recent improvements made to our fieldhouse which adds another new dimension to the Dalplex," says Tim Maloney, Athletics & Recreation executive director. "Combined with our new fitness centre, the fieldhouse will dramatically improve the experience of our students, members, guests and fans while allowing us to best meet the needs of our valued stakeholders."
The project, which began April 23 and was completed by Ralph Connor Co Ltd (Commercial Division), was budgeted at approximately $1M.