Hundreds of Haligonians got an up-close look at Dal's 200-year history this past Sunday (June 6) — building by building.
Members of the public were welcomed into six different Dalhousie buildings as part of Doors Open Halifax, an annual event aimed at generating interest in significant historical or architectural buildings within the municipality.
This year's roster of buildings was the largest number of showings in Dal's history partaking in the event, stretching back to its founding in 2013. Guided by student, staff and faculty volunteers, visitors got to explore Dal research and teaching spaces — some normally only accessed by faculty and students — with cool, hands-on experiences. 
Dalhousie's footprint in Halifax has changed dramatically over the course of its 200 years — a fact illustrated by Dal's presence in Halifax City Hall. 
On both days of Doors Open (including the Saturday), City Hall hosted a special Dal 200 exhibit in its Halifax Room, featuring highlights from across the university's two centuries of history. The location reflected Dal's historic presence in the city's Grand Parade, where City Hall now stands: the site of the original Dalhousie College building from the early 1820s until 1887.  
See our photo essay for more pics: Doors Open Halifax 2018

A tour of this year's Dalhousie venues revealed an institution whose legacy continues to grow with each passing year. Here's a look at what took place across the university.
A holistic view of health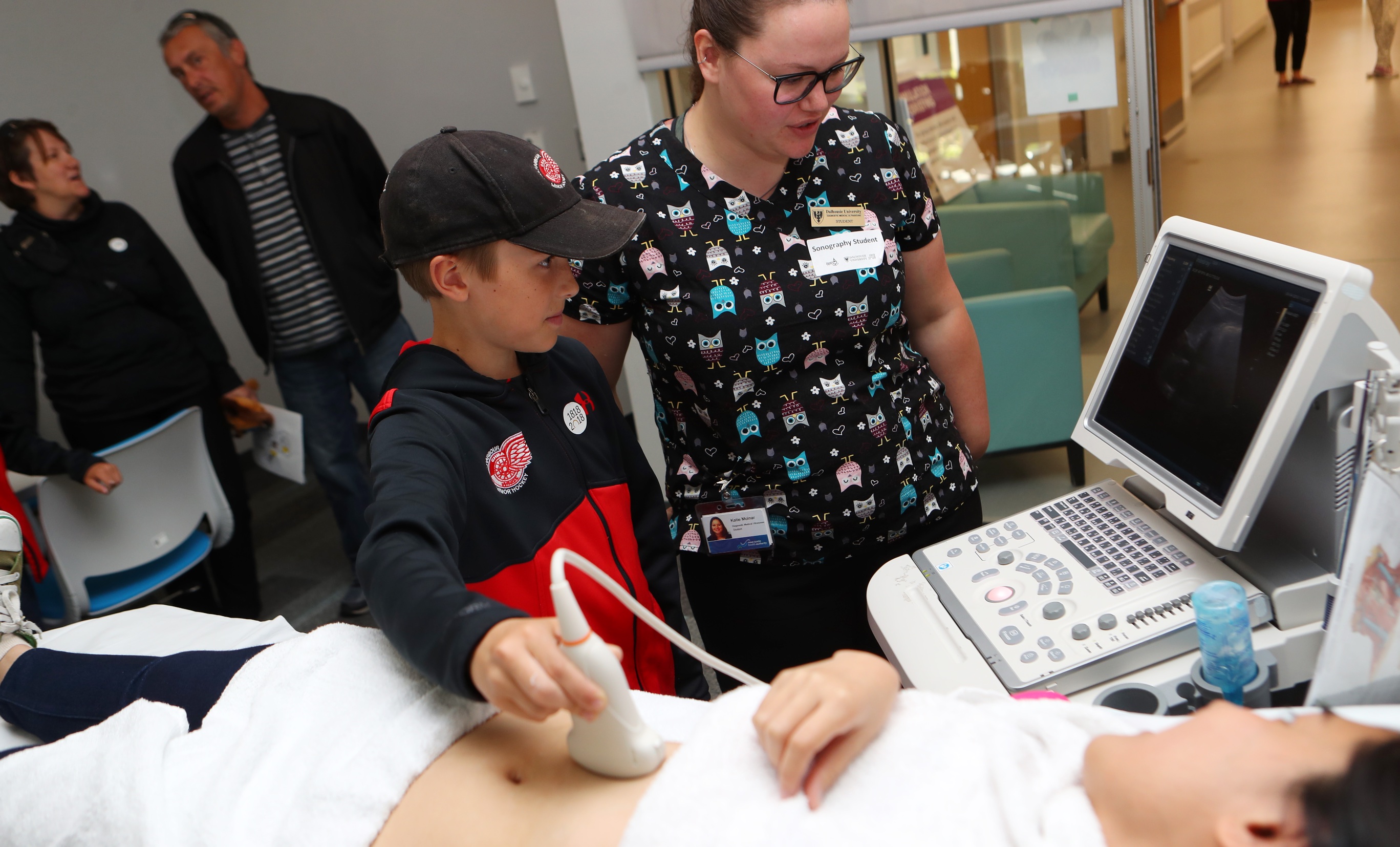 Dal's Centre for Collaborative Clinical Learning and Research showed off their interprofessional simulation-based learning spaces in the Collaborative Health Education Building (CHEB). Participants were provided with the unique opportunity of operating one of the new $30,000 ultrasound machines under close supervision of faculty and students. 
Attendees were also given a chance to get their hands dirty, as a small group of students led a workshop on making plaster casts. 
Alex Heatherington, a second year medical student at Dal, was excited about Doors Open Halifax as she believes it is a wonderful way for those who may never have set foot on campus to get an inside look at some of the amazing projects being completed by students. 
"I think it's a great way for people to come and see how we learn and the access we have to the technology and learning spaces," she said.
Feeling better in no time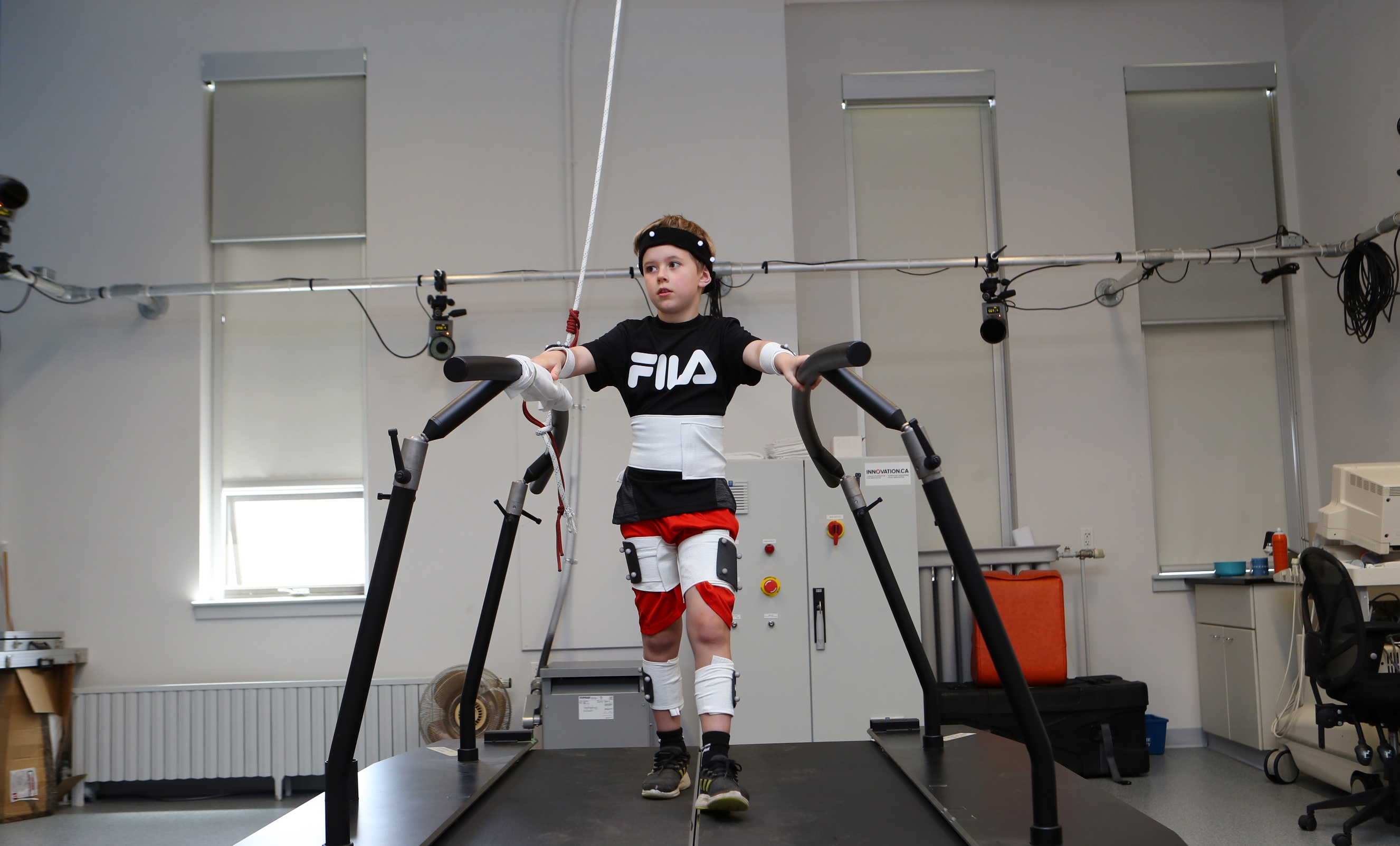 School of Nursing volunteers welcomed visitors with bright smiles and led an in-depth tour of the Forrest Building — Dal's original home in south-end Halifax, immortalized in Lucy Maud Montgomery's book Anne of the Island (inspired by her time studying there). 
The School of Occupational Therapy showcased their simulation lab, designed to look like a modern apartment with a wheelchair accessible living room, dining room, bathroom and full kitchen. Here, students are taught how to utilize equipment designed to assist those with mobility issues. 
The third floor of the building contains a more conventional lab, with an unconventional device: Nova Scotia's most advanced treadmill, designed to capture a skeletal image of an individual walking. This is accomplished by placing small balls on the main joints of the body, leaving the technology to connect the dots and produce an image on a large screen at the front of the room. Dalhousie students and faculty are currently using the lab to identify and prevent the causes of lower back pain.
Something to smile about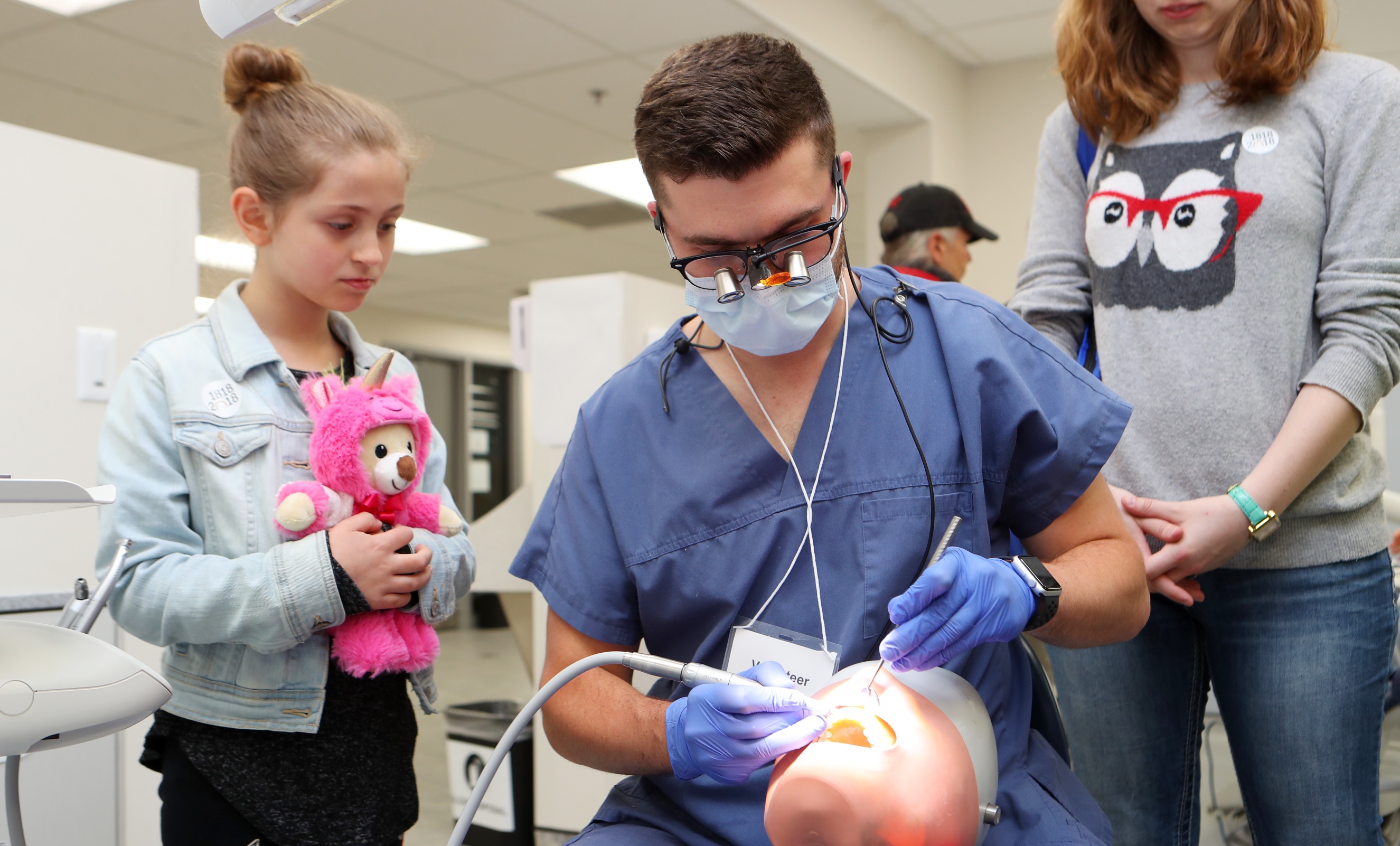 Dalhousie's Dentistry building gave many participants something to chew on with a tour of the newly-renovated clinic — which hosts thousands of patient visits each year — and unique simulation lab.
The lab features over a dozen cubicles, each one fully stocked with dental office essentials, providing Dentistry students with a hands-on learning experience to prepare them for a lifetime in the field. Three young children gathered around the head of a dummy to watch two students demonstrate how to fill a cavity. 
"I had a cavity once," shouted one young boy, as his mother rolled her eyes and laughed softly. 
Within less than five minutes, the Dal students had identified and filled the cavity on the dummy, shocking the crowd with their precision and efficiency. The children watched, awestruck by how easily the students completed the filling process. 
Third-year Dentistry student Christian Te believes Doors Open Halifax is an important way to connect the community with the operations of Dalhousie. 
"I think it makes a connection with the community to give an understanding of how dentistry works," he remarked.
Rewiring your brain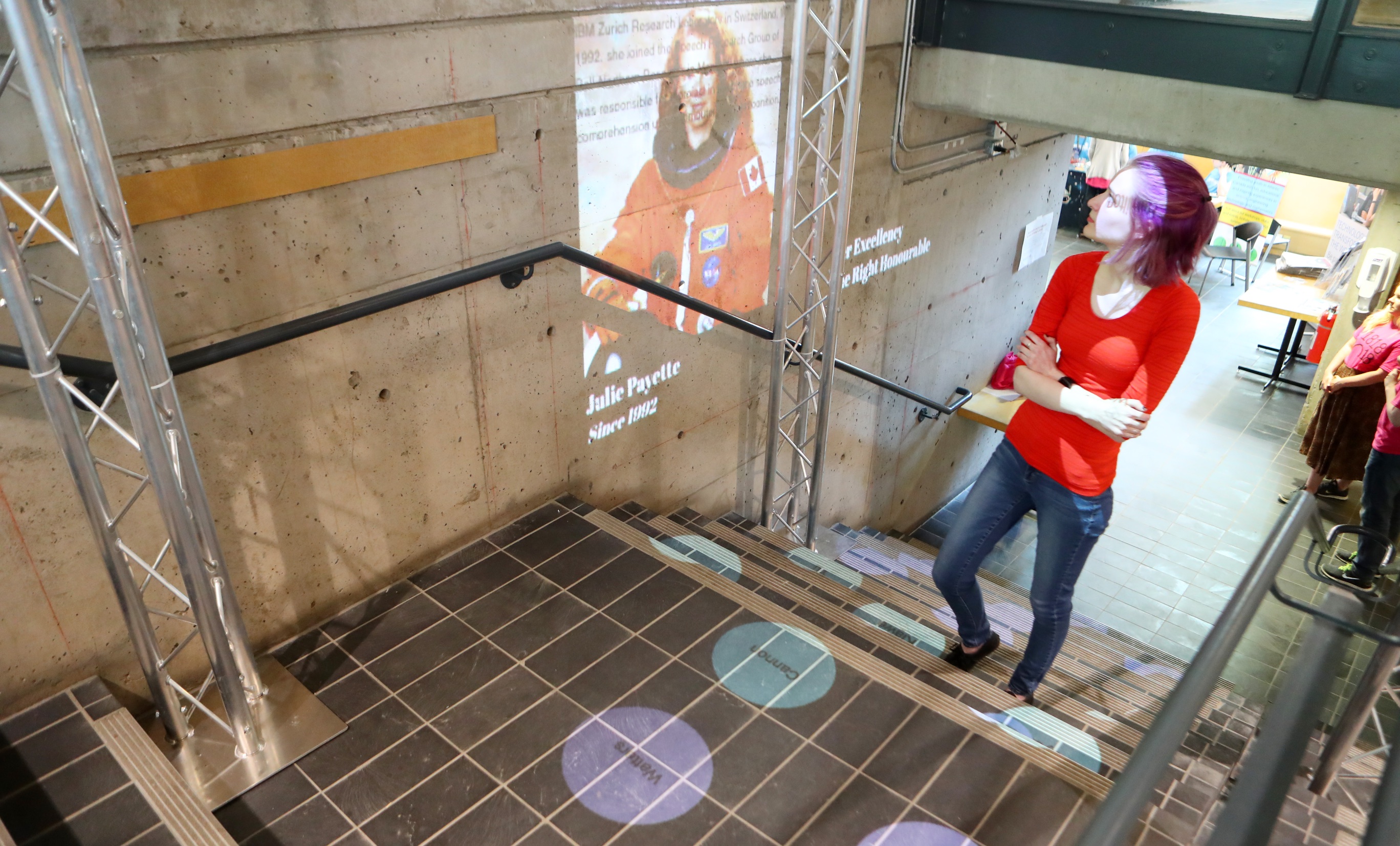 The Faculty of Computer Science displayed its innovation and creativity with an interactive exhibit that drew attention to notable women in computer science. Inside the Goldberg Building, students used Xbox Kinect technology to create a path that participants would follow, using their body as a cursor by standing in front of a name. The carefully calibrated exhibit projected a brief biography of each person whose name was activated by the participant. 
For those more interested in robotics technology, other student volunteers gave participants a behind the scenes look at the inner workings of computer programming. Students demonstrated their knowledge and creativity by programming a robot to move either backwards or forwards with a simple click of a mouse.
Breaking a sweat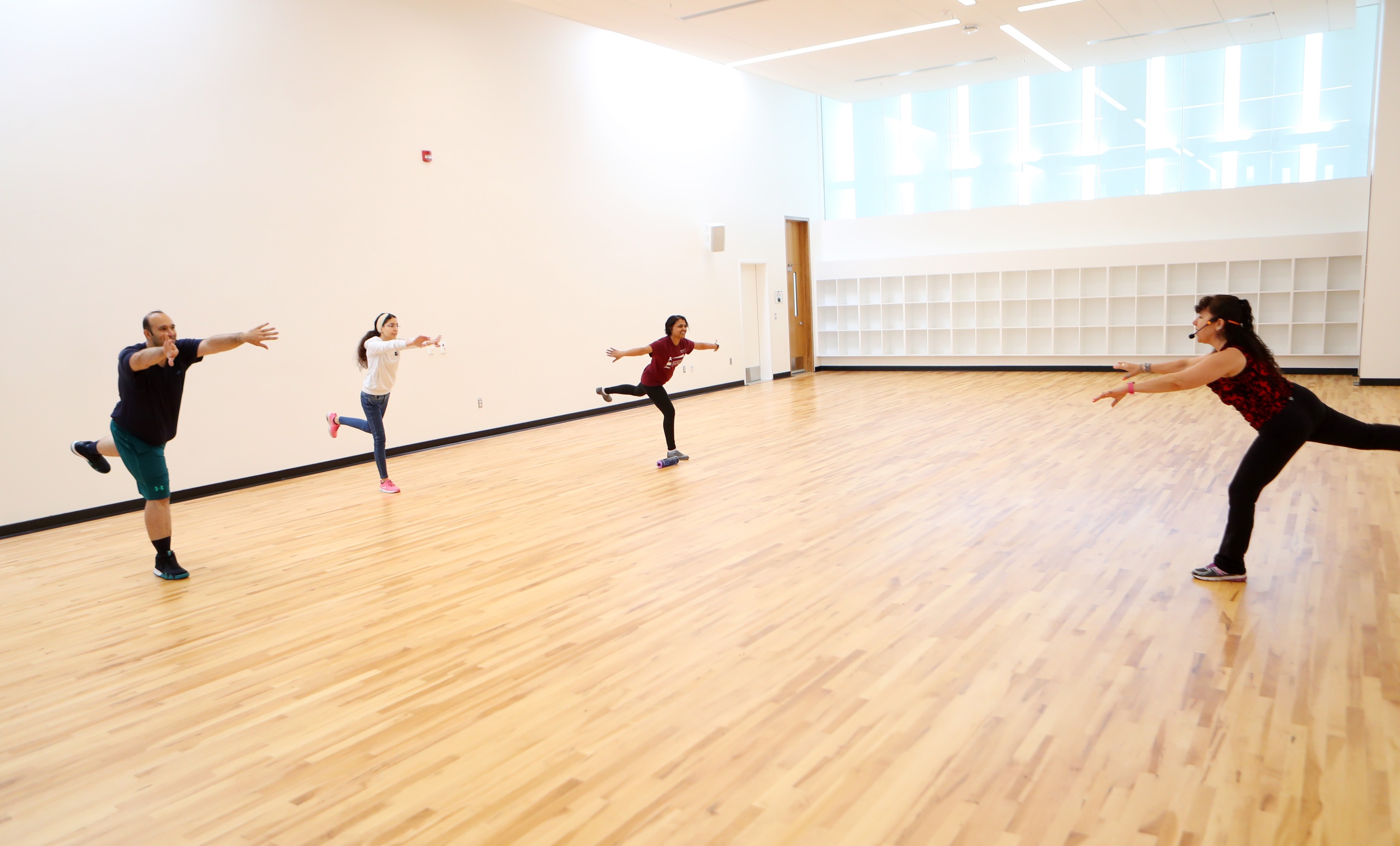 Less than two weeks old, Dalhousie's latest addition to the Studley Campus amazed the crowds with its modern and unique architecture. 
The new Dalplex Fitness Centre is undoubtedly bold, bright and beautiful with its natural lighting and vast workout space. The $23.3-million project added 74 brand new cardio machines and a large high-performance training area to Dal's fitness offerings, alongside four new multipurpose rooms, new gender-inclusive changing rooms and other additions to make fitness and recreation more accessible to all students. 
Deep dive into research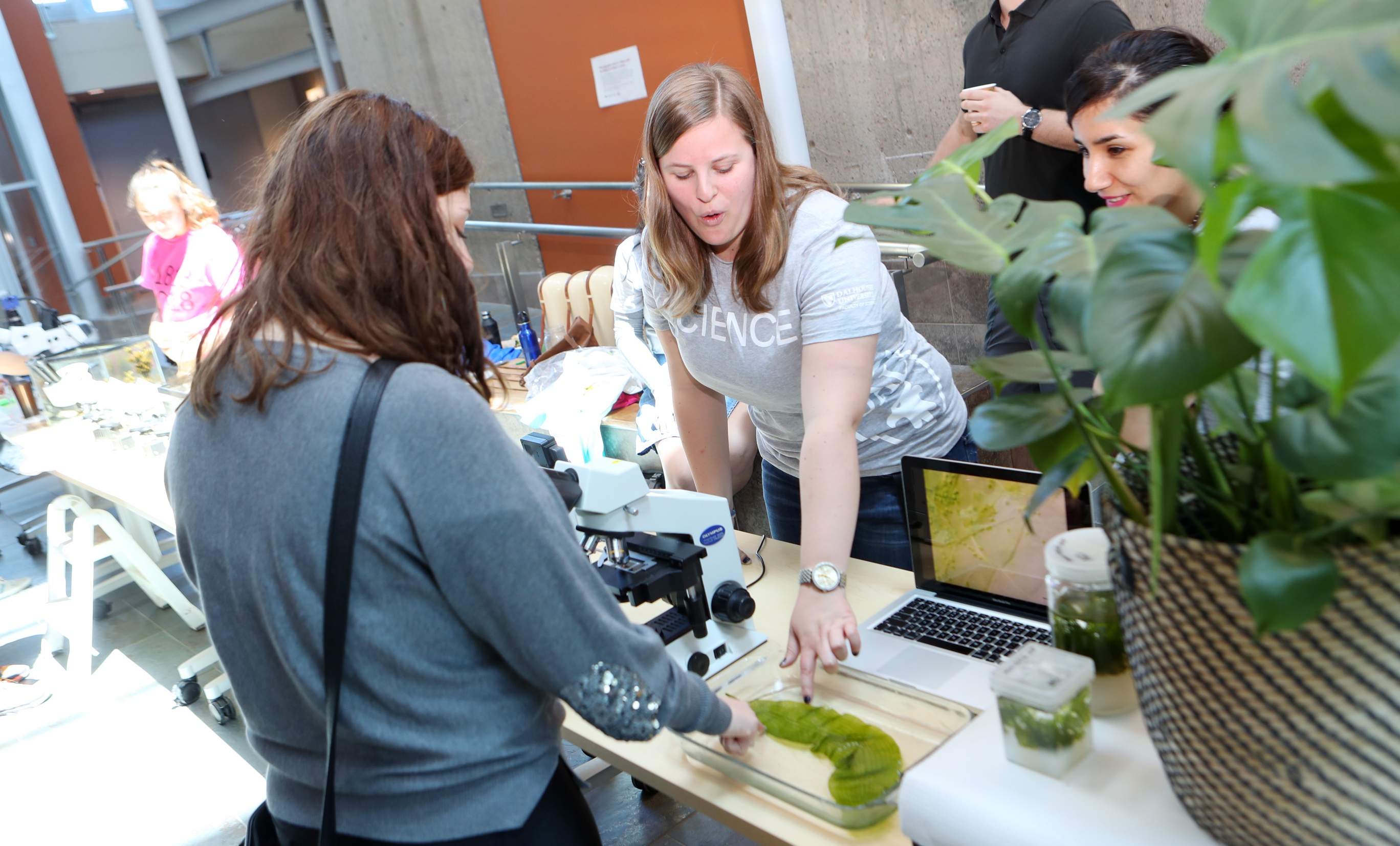 Dalhousie is well known for its advanced research in marine biology and ocean sciences, as the students who volunteered at the Steele Ocean Sciences Building made clear to visitors. But it's also a leader in agricultural sciences, as Dal's Faculty of Agriculture made the trip from Truro to take part in Doors Open. 
The main atrium of the second floor of the Steele Building's second floor was filled with students eager to show the public their research — and have some fun, too, like those who entertained children by combining liquid nitrogen and cream to make ice cream in mere seconds. 
For more on Doors Open Halifax, visit its website.