This article is part of a series highlighting the Dalhousie Class of 2018 — the graduates of Dal's 200th year. Read more of our Spring Convocation grad profiles.
Originally from Nassau in the Bahamas, Raphieal Newbold started thinking about coming to Dalhousie in high school. The problem was deciding what to study.

He'd loved the sciences as long as he could remember — but what he enjoyed most about them was the variety. So even as he decided to major in Biology, he knew he was going to keep his perspective broad.

Then, he went one step further — adding a minor in Spanish.

"I have been learning Spanish since the third grade, for the longest time I didn't know where I wanted to go with it," he says.

By continuing to embrace variety in his Dal experiences, Raphieal has made lifelong friends, discovered new goals and forged lasting memories. He's even started to consider different career paths.

"At first I was very keen on entering medicine, but after some time at Dal I realized that there were other options," he says. "I became more open to opportunities like research or entering the academic field'."

Getting involved   

During his years at Dalhousie, Raphieal participated in numerous societies including the Dalhousie Science Society (DSS), in which he served as VP finance, and the Dalhousie Association of Biology Students (DABS).

"DABS helped me transition to university and encouraged me to become more aware of what the program offered outside of academics," he explains. "It provided a community of people that were in the same program but had different interests.

Raphieal also worked as a Biology TA and as part of the Dal Residence Life (RES Life) team, which he says was an eye-opening experience.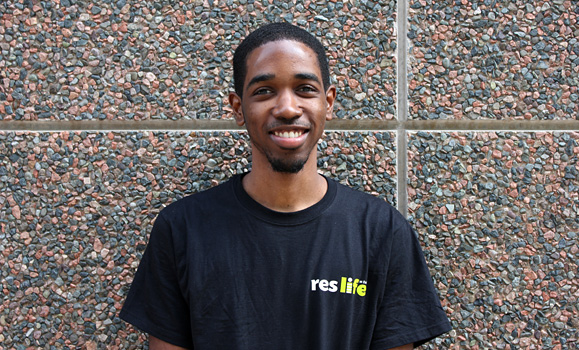 "It taught me a lot about being empathetic, advocating for people, and making sure everyone is included," he says. "It also stressed the importance of self-care, at first I didn't understand that while I was supporting and taking care of others, I still needed to do the same for myself."
Moving forward 
   
Raphieal will be starting his master's in September at McGill University in the Experimental Medicine program. During his time there he will be researching sleep-disordered breathing in pregnant women and how that affects newborn children. He's already in Montreal, working with his supervisor getting a head start on research and data.
 
"Now that I'm here the next thing on my agenda is to learn French!" he says with a laugh.

While he's considering a PhD as well, he remains open to any opportunities that present themselves, such as working, completing more schooling or revisiting the idea of medical school.   

And as he starts his next chapter in Montreal, he's proud of the experiences that have shaped his time at Dal.

"I will miss the connections I made; there are so many people I will miss," says Raphieal. "I will also miss the societies; they gave me the amazing opportunity to be involved and still balance academics, a social life and work. Lastly, I will miss my professors… I had amazing connections with both the Biology and Spanish instructors. So, it's the people I will miss the most."