A world-renowned researcher in the field of international health, vaccines and epidemiology is coming to Dalhousie, bringing top international talent to Nova Scotia as part of the Canada 150 Research Chairs program.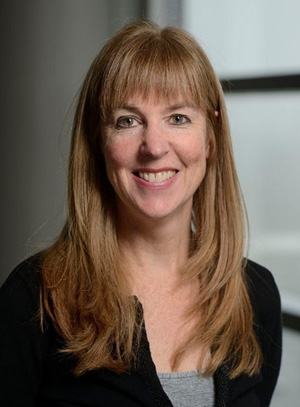 Dr. Katherine O'Brien, a professor of international health and epidemiology at Johns Hopkins Bloomberg School of Public Health, has been announced as the Canada 150 Research Chair in Vaccinology and Global Health at Dalhousie. The announcement was made in Ottawa today (Thursday, March 29) by The Honourable Kirsty Duncan, Minister of Science. Dr. O'Brien is one of only seven $7-million Canada 150 Research Chairs awarded.  

"The Canada 150 Research Chairs Program has provided institutions like Dalhousie with a significant opportunity to bring some of the world's best researchers to Canada," says Dr. Alice Aiken, vice-president research at Dalhousie. "Dr. O'Brien will have a substantial impact on the way we look at global health and vaccinology research, and we are thrilled to be able to welcome her to the Dalhousie community."

In this role, Dr. O'Brien will be conducting clinical, epidemiologic and policy based research, testing innovations in vaccine use, access and delivery, and generating evidence on the value of vaccines to inform vaccine policy decision-making domestically and internationally. She begins her tenure at the university on December 1, 2018.

A leading researcher

"Canada's global health vision, leadership and contributions are increasingly important," says Dr. O'Brien. "There is no better time and no better opportunity to step forward and bring my 30 years of experience in vaccines and global health back to Canada where I was raised and educated. Knowing that Dalhousie University and its Canadian Center for Vaccinology deeply value collaborations makes this a great fit for impactful work in global health."

Trained as a pediatric infectious diseases physician, epidemiologist and vaccinologist, Dr. O'Brien has a BSc in chemistry from the University of Toronto (Canada), an MD from McGill University (Canada) and an MPH from Johns Hopkins Bloomberg School of Public Health (US) before completing her training at the US Centers for Disease Control and Prevention as an Epidemic Intelligence Officer, in the Respiratory Diseases Branch.  

"Recruiting a world class scientist like Dr. O'Brien will be fantastic for research at Dalhousie," says Dr. David Anderson, dean of Dalhousie's Faculty of Medicine. "Her expertise in global health and vaccine research will provide growth and direction to a very important field of research."

The Canada Research Chairs Program was created in celebration of Canada's 150 anniversary, and announced as part of Budget 2017. It is a one-time $117.6 million funding program designed to attract the world's most talented researchers and scholars, including Canadian expatriates, to Canada. More than 25 researchers have been selected through a rigorous, peer review process to build new research initiatives at Canadian universities.

For more information about the Canada 150 Research Chairs Program, visit its website.