For graduate students, there is no other experience like it. Accustomed to spending long hours researching in the confines of labs and libraries, researchers who take part in the 3 Minute Thesis (3MT) competition get a platform to win over the world with their ideas.

To succeed, contenders must present the complexities of their research in as engaging a way possible. But there's a catch: they only get 180 seconds to make their pitch to a panel of judges and an enthusiastic audience of the uninitiated. It's an exercise that combines brains and brevity, and only the most convincing communicators come out on top.



Registration for the Dalhousie competition, which takes place in early March, opens today (Monday, Jan. 15).
To encourage grad students to sign up, the Faculty of Graduate Studies has increased the winning stakes this year to $4,000. It's also offering the first 50 students to register a training session with professional speech coach Susan Stackhouse, a professor at the Fountain School of Performing Arts who will help students hone their presentations. The first-place winner receives a paid trip to the regional competition at McGill University in Montreal.

In past years, the competition has brought together as many as 100 Master's and PhD students from across the university in pursuit of cash prizes, bragging rights and the chance to share their passion. This year, in celebration of Dal's bicentennial, the Faculty of Graduate Studies is hoping to double the number of competitors to 200 — fitting, given it's Dalhousie's 200th anniversary this year.
Register now: 3-Minute Thesis competition 2018

To help students decide whether the competition is right for them, we reached out to 3MT veterans to get their perspective on the experience.
* * *
What would you say to motivate a grad student who is thinking about taking the plunge?

"3MT will be one of the biggest highlights of your graduate career. It doesn't matter how you score or where you stand at the end, but the process of preparing for it and presenting your research to a room full of people who are so eager to hear what you have to say is an experience that can only be described if you do it."
                Loay Jabre    
                Master of Environmental Engineering    
                Second Place and People's Choice, 3MT 2017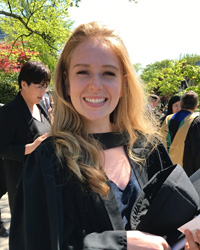 "You're not going to be alone in this. Hundreds of students will be in the same boat, so don't be afraid to take a chance. It's a great opportunity to meet grads outside your department, listen to other cool projects, and practice presenting your work.  The challenge really comes in handy when talking to your family and friends about your work. Plus, it's a great conversation piece for job interviews!"
                Sarah MacLeod    
                Master of Earth Science
                Finalist, 3MT 2016

* * *
How did it feel to be standing in front of an audience that was completely engaged with your research?

"It was a bit nerve wracking for the first 30 seconds, but then I felt like a rock star for the next two and half minutes. Three minutes is really short, but I can still remember the expressions on people's faces and my thoughts and feelings throughout the presentation."
                    Loay Jabre    
                    Master of Environmental Engineering    
                    Second Place and People's Choice, 3MT 2017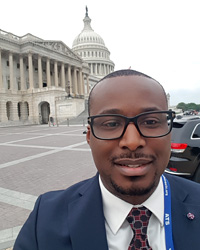 "Words cannot completely describe the feeling. I felt a mix of emotions that ranged from a tinge of jitteriness to exhilaration. It was also quite electrifying to feel such a strong connection to my audience as they listened with full attention to my talk."
                    Ubong Peters    
                    PhD, Biomedical Eng
                    First Place, 3MT 2016

* * *
Why did you decide to take on the 3MT challenge?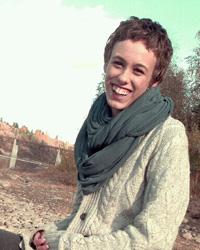 "I decided to try the 3MT because I like a challenge, and I thought it was something that I might be good at because I have a background in the performing arts. It was an opportunity to promote not only my own research in Musicology, but also the performing arts at Dalhousie, which are often underrepresented in campus-wide events."
                    Brittany Greening    
                    Masters of Musicology
                    Third place, 3MT 2017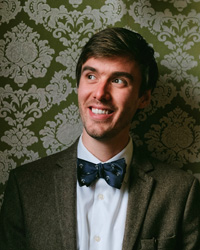 "I've always enjoyed presenting my research, but I can find academic conferences stuffy and rigid. 3MT gave me a chance to be creative and share my research with people outside of my field. Also, in our 'post-truth' era of 'alternative facts,' learning how to communicate your research in a clear and engaging way is critical for researchers who want to contribute to society."
                    Logan Lawrence
                    PhD, Health        
                    Finalist, 3MT 2017

* * *
If you could give this year's crew one piece of advice or tip for success, what would it be?

"Although this is a competition, and we all of course want to do the best we can, try not to put too much pressure on yourself. Instead think of this event as a rare opportunity to share something you're passionate about with the world and develop important skills along the way."
                    Christopher Lavoie
                    PhD, Chemistry
                    Finalist, 3MT 2017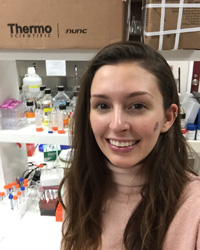 "Think about what made you interested in your project in the first place. The nitty gritty details you find most interesting now, might not resonate with a general audience."
                    Meg Thomas
                    PhD, Pathology        
                    Finalist, 3MT 2017


* * *
How did it feel to be done?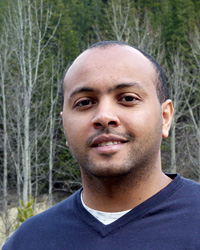 "I had mixed feelings about being done. I was relieved to be done, but at the same time, I wanted to present again. It was in many ways fun and terrifying."
                    Simon Gebremeskel    
                    PhD, Microbiology & Immunology    
                    First place, 3MT 2017    

"I've never felt more relieved. I think I was still shaking from the jitters, but I was also – and still am – so proud of myself for doing it."
                    Sarah MacLeod    
                    Master of Earth Science
                    Finalist, 3MT 2016

* * *
What was your biggest takeaway from experience?

"I got way more out of the 3MT challenge than I ever expected, but if I had to choose one takeaway, it would be gaining the confidence I needed to complete my master's thesis."
                    Loay Jabre    
                    Master of Environmental Engineering    
                    Second Place and People's Choice, 3MT 2017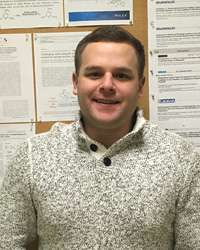 "I was fortunate enough to make it to the finals of last year's competition, and I was blessed to have family and friends in the audience that night. Although I didn't place, having the chance to share my passion with the most important people in my life felt like a once-in-a-lifetime opportunity, one that I will always cherish."  
                     Christopher Lavoie
                    PhD, Chemistry
                    Finalist, 3MT 2017