Four first-year Dal Engineering students put their design skills to the test last semester as they searched for innovations for Paralympic track-and-field star Pamela LeJean's throwing chair.

The project was part of Design 1, a mandatory first-year class focused on developing skills through designing by hand and through computer design software.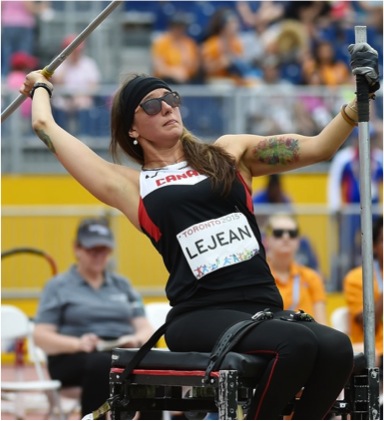 Originally from Cape Breton, Nova Scotia, LeJean has become one of the best track and field para-athletes in the world. After being in a serious car crash when she was 17, LeJean was left with no movement in her lower body and would never walk again. She had always been an athlete, so after the accident she searched for ways to keep sport in her life. After training in swimming and wheelchair basketball caused tendonitis, she discovered track and field.

LeJean, who competes in shot put, javelin and discus using a special throwing chair, won gold in shot put and bronze in javelin at the 2015 Parapan American Games in Toronto and was a competitor in the 2016 Rio Paralympics.

"It was certainly a great project," says Dal Engineering Instructor Robert Warner. "Students like to have a real client, not just an academic challenge."

Warner connected with LeJean through Javelin Technologies, where LeJean is a sponsored athlete.

"Overall, the ideas were awesome," says LeJean.

A hands-on experience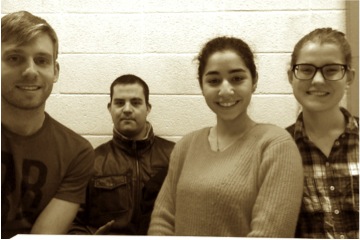 The students — François Gascon, Ryan Yates, Tala El Ajou and Fiona Fox — had the opportunity to see LeJean's chair in the lab, allowing them to measure, sketch and design the existing chair using SolidWorks software, a solid-modeling, computer-aided design program that runs on Microsoft Windows.

"The software allows them to represent the design in 3D," says Warner. "They can figure out how the cart was manufactured originally, and then focus on doing an add-on rather than a complete redesign."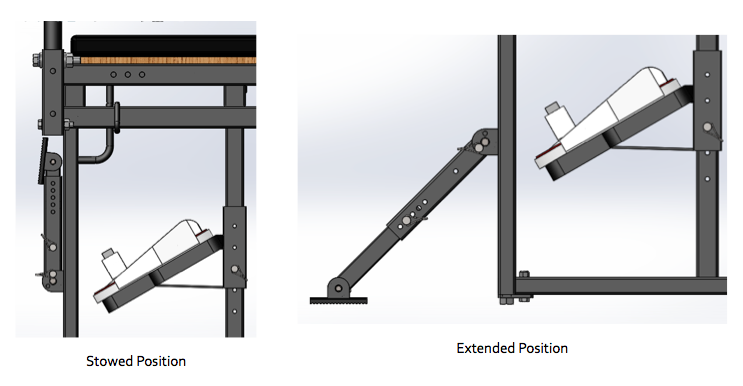 The students were asked to focus their design improvements on adding a stabilizing system to be used during practice and with providing a review of the storage system. Over the course of four weeks, they created 3D computer drawings of their concepts using SolidWorks and presented these ideas and concepts to their classmates and instructors through PowerPoint and a final report. There were 92 different team projects in the class.

LeJean was impressed with the students' work, especially considering the students had no previous concept of her sport.

"Seeing my chair in such detail using SolidWorks was rad," she says.

LeJean is currently in the midst of her competitive season. She recently competed at Saint Mary's University on June 9 and will head to Ottawa in early July for Nationals. She's made qualifying distance for Team Canada for the World Track and Field Championships. From Ottawa, she'll head straight to Switzerland for a Worlds pre-camp, and then to London, England for Worlds.

"It's going to be a great summer," said LeJean.

After this season, she also has her sight set on competing in the Tokyo Paralympics in 2020.