Last month, Dalhousie hosted representatives from the World Bank for one of only two Canadian launches of the organization's World Development Report.

The World Bank provides financial and technical assistance to developing countries around the world in an effort to reduce poverty and support development. The World Development Report plays an important role in shaping government policies around the world.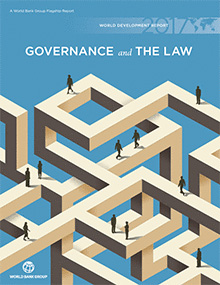 Titled Governance and the Law, the report focuses on why carefully designed policies are not often adopted or implemented and why bad policies endure. The report also looks at how policies often fail to generate development outcomes such as security, growth and equity.

The event featured two co-authors of the 2017 World Development Report, David Bulman and Marco Larizza, who presented details from the report. They were followed by a panel discussion with Dalhousie faculty members: Jennifer Llewellyn (Schulich School of Law); David Black (Department of of Political Science); Dozie Okoye (Department of Economics)and Nissim Mannathukkaren (Department of International Development Studies), moderated by John Cameron (Department of International Development Studies).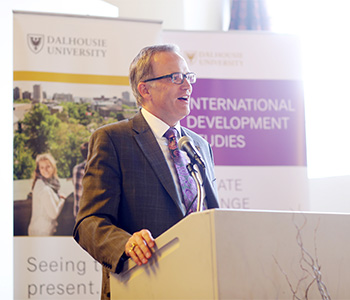 President Richard Florizone opened the event, held at the University's Club's Great Hall, by thanking the representatives in attendance from the World Bank and reflecting on his own time spent working at the World Bank in 2012.
"I came away with a deep respect for the work it does all over the developing world," he said.

The World Bank, with 189 participating countries, works to reduce poverty and support development by  providing low-interest loans, zero to low-interest credits, and grants to developing countries. These support a wide array of investments in areas such as education, health, public administration, infrastructure, financial and private sector development, agriculture, and environmental and natural resource management.

Dr. Florizone said Dalhousie is well-equipped to engage in such issues.  "As one of our strategic research strengths is governance and society, this panel is a showcase of the depth and breadth of that expertise," he said.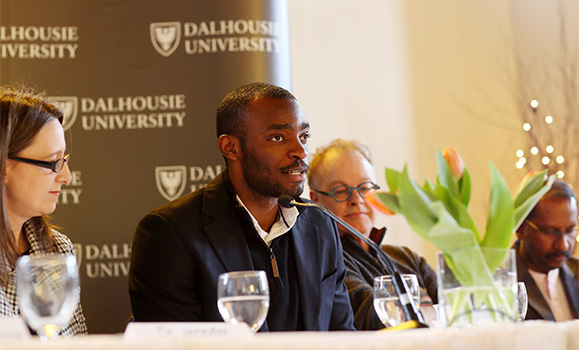 Panelist Chidozie Okoye speaks at the event.
Items discussed by the panelists included: the importance of relationships in fostering change and peacebuilding and how decisions should be made in consultation with those most impacted by them; institutional structures are important for producing best fit actors of change; the need for elections and democratic governments; how collaborative discussions with participating countries will help to figure out what works best; the report's focus on the need for public good, health and education; and how the use of this report can provide a way to work towards change, among other topics.

Read the 2017 World Development Report here.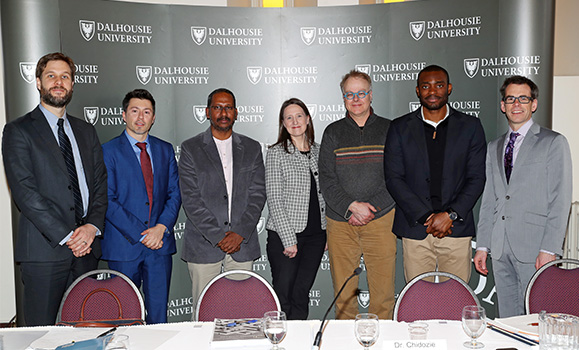 Panel members (left to right): David Bulman, Marco Larizza, Nissim Mannathukkaren, Jennifer Llewellyn, David Black, Chidozie Okoye and John Cameron.