A federal advisory panel has weighed in on the state of science and scholarly inquiry in Canada, with the aid of panel member Martha Crago, vice-president research at Dalhousie.

The panel's report, released on April 10, is the result of a review commissioned in June 2016 by the Honourable Kirsty Duncan, Minister of Science. It was chaired by Dr. David Naylor, former president of the University of Toronto.

"I was honoured to be a part of the science review that will provide the government with the evidence it needs to build upon Canada's ambitious research culture." says Dr. Crago, who was joined on the panel by another prominent Dalhousie connection: Art McDonald, Dal alumnus and former director of the Sudbury Neutrino Laboratory and Nobel Laureate.
Strengthening foundations

The report is the first of its kind in 40 years. Titled Investing in Canada's Future: Strengthening the Foundations of Canadian Research, it looks at how to best optimize federal support for fundamental science in Canada.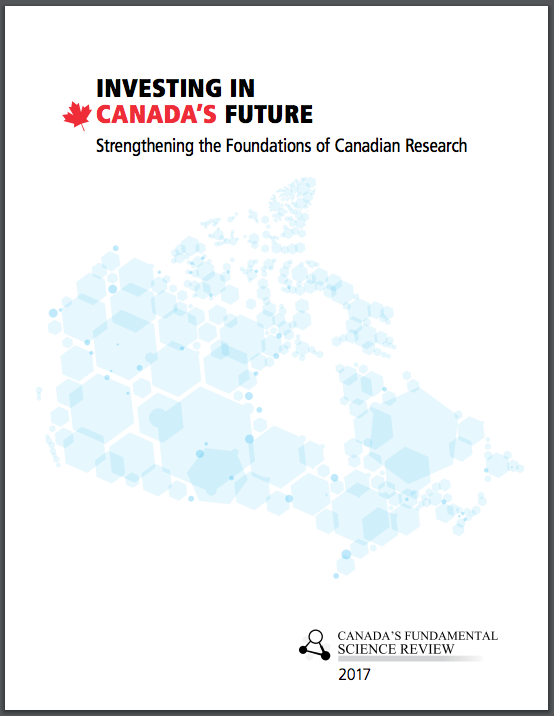 The report outlines a multi-year strategy that includes enhanced support for early-career researchers, strategic and coordinated attention to international and interdisciplinary research collaboration, improved gender equity in science, and substantially increased funding for discovery research.

"Our country's support for investigator driven research has grown and developed over more than four decades, often one program or agency at a time," says Dr. Crago. "The findings of this report will help ensure that federal support for research is strategic and effective."

Additional recommendations include a call for greater coordination and collaboration among the four federal research agencies, enhanced support for the institutional costs of research and sustained and predictable funding for research infrastructure.

"We want to become a knowledge-based society, one that makes decisions, meets challenges and creates opportunities in many different areas," adds Dr. Crago. "If we fall behind, there will be a major impact on the next generation, and we can't afford to have that happen."
Broad input from Canadians

Over the course of its work, the panel received over 1,200 written submissions from Canadians, in addition to a dozen roundtables with 230 researchers. The report they produced is just under 250 pages long.

"It was an honour to work with my fellow panelists, and with Canadian researchers during the course of this review," says Dr. Crago. "They are responsible for charting new frontiers in research and are making significant discoveries, the full impact of which we may not know for many years to come."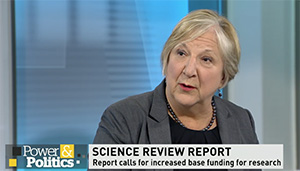 Watch: Dr. Crago was on CBC's Power and Politics on Monday evening to discuss the panel's report. You can view her interview on the CBC website (skip ahead to the 31 minute mark).