Planning experts from across North America converged on Dal's Sexton Campus last week to share ideas on an issue near and dear to Haligonians and city dwellers all over: building a better transit system.
Hosted by Dal's School of Planning, the SHIFT conference —  an annual event intended to inspire positive change and solutions to community issues — brought Dal faculty and students together with local politicians and city councillors as well as transit experts from as far away as Oregon and Texas.
Now in its 26th year, the conference has explored topics ranging from engagement to environmental responsibility. This year's event, SHIFT: InTransit, focused specifically on the need for reliable, community focused transportation in Halifax.
"The goal is not to make public transit just another choice, but the best choice," said Frank Palermo, one of the event organizers and faculty member with Dal's School of Planning. "We're inventive people. We can solve this issue. We can make transit work."
Students and community members alike came out to Dal's Medjuck Building and the Halifax Central Library last Thursday through Saturday for the public conference, which included keynote lectures, workshops, breakout sessions, and a transit-focused film screening.
Halifax Mayor Mike Savage hosted a panel Friday on the state of transportation in Halifax with Halifax Member of Parliament Andy Fillmore, local MLA Lisa Roberts, and city councillors.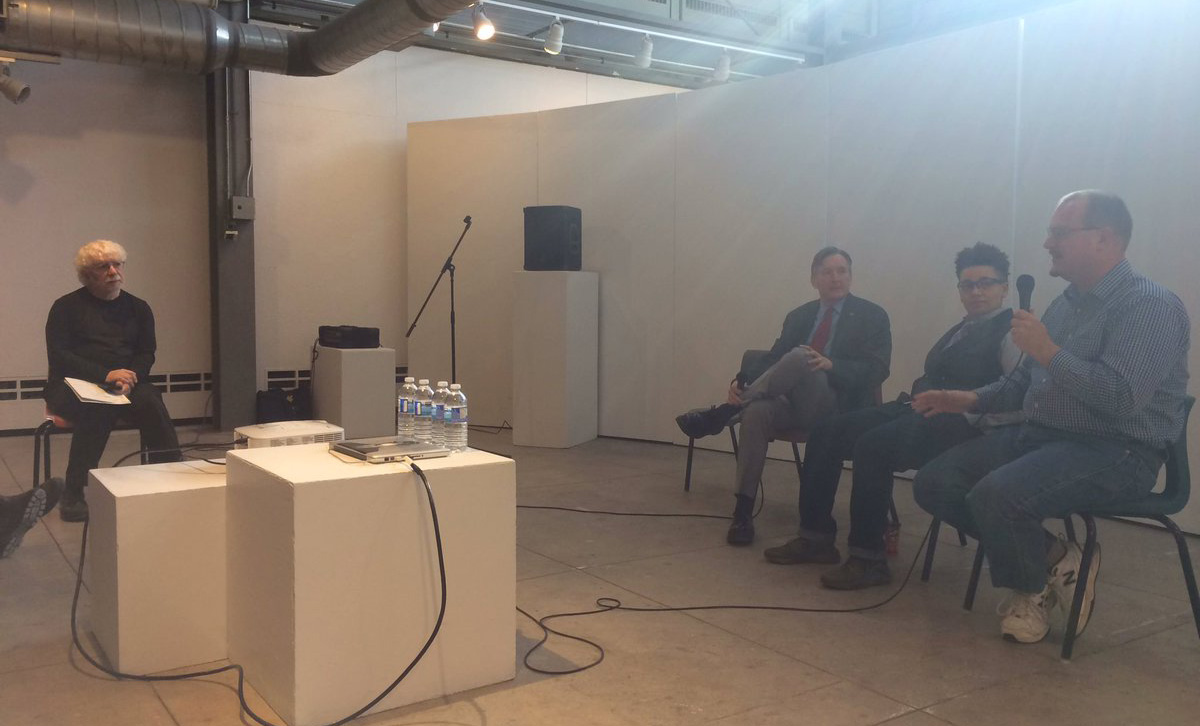 A panel discussion led by Dr. Palermo Saturday morning centred around the need for a more comprehensive transit system accessible for buses, personal vehicles, bicycles, and pedestrians.

"People want to be able to move dependably, reliably and safely. The mode doesn't matter as much. It's secondary," said Kurth Luhrsen, vice president of planning for the Transit Authority of Harris County, Texas, and one of the conferences keynote speakers.

The general consenus among panelists seemed to be that improving just one of these elements is not enough.

Monica Tibbits-Nutt, a board member for the Massachusetts Bay Transit Authority and another keynote speaker, stressed the importance of education in finding a system that works.

"We have to find opportunities to talk about what planners do. The conversation has to start somewhere," she said. "We need to be on the same page to have productive discussions about planning."

For politician and civic leader David Bragdon, executive director of Transit Centre, the conference presented more than just an opportunity for discussion.

"One of the things we want to do is not just listen to today's ideas, but actually think about how to put them into practice," he says.

The group had the opportunity to do just that — well, sort of — through an interactive city planning simulation on the final day of conference.

Now, the real challenge will be taking some of those lessons and applying them in a real-world context.

"Planning is about moving forward," says Dr. Palermo. "We have to find ways to take the plan and move ahead. If there is any city that can do that, it's right here."