The Women's Executive Network (WXN) has released its annual list of the 100 most powerful women in Canada.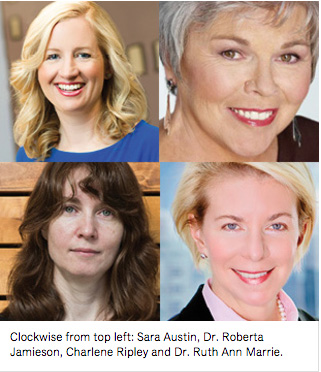 Included this year are Dalhousie alumna Sara Austin (BA'98), Dr. Ruth Ann Marrie (BSc'92, MD'96), Dr. Roberta Jamieson (LLD'90), Sandy Sharman (MBA-FS'03) and Charlene Ripley (LLB'88).
Dr. Marrie is the scientific director of the world's largest Multiple Sclerosis self-report registry (NARCOMS), and Dr. Jamieson, president & CEO of Indspire, is the first First Nations woman to earn a law degree.
Ripley, executive vice-president and general counsel at Goldcorp, is on the list for the second year.
Austin, director of the President's Office at World Vision Canada, is on the list for the third consecutive year. Among many accolades, she received the Dalhousie's 2015 Christopher J. Coulter Award for Young Alumni.
Sharman, pictured right, works as the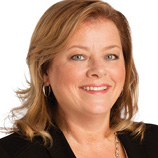 executive vice president of human resources at the Canadian Imperial Bank of Commerce and is a class champion for the MBA-FS 20th anniversary fundraising campaign.
Find out more about this year's recipients in "Canada's Most Powerful Women: Top 100-Current Winners," on wxnetwork.com.