The history of Canada and its people has been shaped and scarred by war — and Dalhousie is no exception.

In the First World War, for example, hundreds Dalhousie students and faculty enlisted, including those who took part in the No. 7 Overseas Stationary Hospital established by the university to treat Canadian soldiers at the front. In total, 67 Dal students died in that conflict, along with 22 students who were enrolled at what was then the Nova Scotia Agricultural College.

The Second World War had a similar impact on the university community. And among those who served were many who would become important members of the Dal community — not just the veterans who took up studies after returning home, but individuals like long-time Dal President Henry Hicks, who was a captain in the Royal Canadian Artillery.

Each year, Remembrance Day offers an opportunity to reflect back not just on the legacy of the two World Wars, but to recognize all members of the armed forces who've given their lives in service to their country. Accordingly, it's a day that has special resonance for those who've served themselves.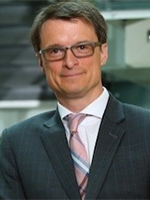 Dean of Management Sylvain Charlebois, for example, served in the Royal Canadian Air Force prior to starting his academic career and studied at the Royal Military College.  

"The day is about connecting with our historical past, and the legacy of freedom our veterans have given us," he says. "Military strategic studies at RMC are interesting, but theories are hardly real until one speaks to a veteran. Talking to veterans on Remembrance Day gives any military history book a human face."

His fellow Dean Alice Aiken, from the Faculty of Health Professions, was a naval officer in the Canadian Forces, and prior to coming to Dalhousie was the scientific director of the Canadian Institute for Military and Veteran Health Research.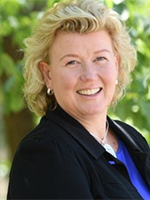 "I was here in Halifax or in Kingston for most of my time in service," says Dr. Aiken. "While serving we were usually on a [Remembrance Day] parade at one of the War Memorials. We always spent the rest of the day after the service visiting Veterans. I still try to do that."

Both say that Remembrance Day represents an important opportunity to reflect not just on the past, but our present.

"We need to remember the power of sacrifice and courage, the good side of sad stories," says Dr. Charlebois. "Most importantly, though, we need to understand the overbearing costs of ideological daydreams and arbitrary constructions. It is still happening today, which is quite regretful. We should never be afraid to admit that human nature has an awful side. Peace will always triumph as long as we do not forget the horror of war."

Dr. Aiken agrees. "It is important to mark Remembrance Day so that our history is not forgotten and most importantly, not repeated."

Ceremonies

Remembrance Day is a holiday at Dalhousie, and this year it falls within the Fall Study Break. But if you're around Halifax or Truro, consider making time to attend one of several Remembrance Day ceremonies in our community.

Halifax

The downtown Halifax Remembrance Day parade and ceremony, under the direction of the Royal Canadian Legion Zone 14, takes place at 11 a.m. in Parade Square. There are also ceremonies at Point Pleasant Park (Sailor's Memorial), also at 11 a.m., and at Sullivan's Pond in Dartmouth starting at 10:30.

At the Halifax Citadel Historic Site, the 1st Field Artillery Regiment will fire a 21-gun salute followed by the noon gun. The Army Museum will be open to visitors from 10 am until 2 pm, admission is free.

Truro
Truro's Remembrance Day ceremony will take place in Civic Square starting at 11 am.
Read more