Whether it's teaching a class or supervising a thesis… whether it's a long-time faculty member, a new recruit or a part-time academic… every day, hundreds of instructors across the university are making a difference in the lives of Dal's students.

Some of those who make the largest impact are being recognized this year with Dalhousie's university-wide teaching awards. Organized through the Centre for Learning and Teaching, the awards cover several different categories — from academic innovation to graduate supervision — and recognize outstanding achievement in teaching and pedagogy across disciplines.

Last year, the awards expanded to include several new categories, and this year marks the first time one of those new awards is being presented: the Educational Leadership Award for Collaborative Teaching.

Look for more detailed profiles on some of this year's winners later this year on Dal News.

Dalhousie Alumni Association Award of Excellence for Teaching

Anne Marie Ryan (Department of Earth Sciences)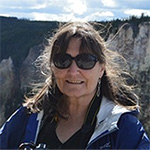 This year's top award for teaching is being presented to Anne Marie Ryan. Dr. Ryan has been with Dalhousie since 2001. She is being recognized for her leadership in developing programs for early career faculty within the Faculty of Science and the expansion to a "Community of Teaching Practice, Faculty of Science," as well as her her scholarly contributions to pedagogic research. One student noted that, "Anne Marie is a great prof whose dedication and love for geology is evident through her teaching styles and enthusiasm."

Academic Innovation Award

Brenda Sabo (School of Nursing)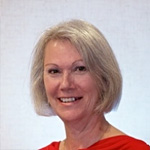 Brenda Sabo has been with the School of Nursing since 2006 and is the 2016 recipient of the Academic Innovation Award. Dr. Sabo's innovative teaching approach focuses on using arts and performance to connect Nursing students to the actual community in which they will serve in the future. This approach provided a safe and experiential environment for students to foster a deeper understanding of the affective elements related to their coursework.  

Early Career Faculty Award of Excellence for Teaching
Cheryl Murphy (Department of Psychiatry)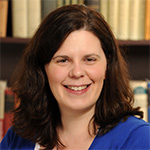 Cheryl Murphy has been an assistant professor in the Department of Psychiatry since 2005 and has held a cross appointment in the Division of Medical Education since 2009. Dr. Murphy is being recognized in particular for her continued and consistent strive for excellence. She has authored and presented numerous pieces in her field and on teaching and learning in medical education. She serves on several local and national committees dedicated to education and is a highly valued and active member of the Education Management Team in the Department of Psychiatry.

Award for Excellence in Graduate Supervision

Christine Chambers (Department of Psychology and Neuroscience)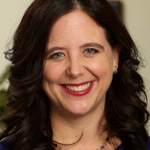 Christine Chambers, over the course of 13 years, has supervised 12 outstanding clinical doctoral students. Under Dr. Chambers guidance, her students have achieved a remarkable level of academic success in terms of publications and awards, and many show great leadership potential in clinical psychology and child pain.



Contract and Sessional Instructor Award of Excellence for Teaching
Laura Eramian (Department of Sociology and Anthropology)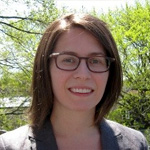 Laura Eramian has been with Dalhousie on a limited term basis since 2011. Over that time Dr. Eramian has taught a total of nine distinct undergraduate courses at all levels. She was noted as an inspiration to students, many of whom credited Laura for their undertaking of an honour's or master's degree.




Educational Leadership Award for Collaborative Teaching

Management 5000, Management Without Borders (Faculty of Management)
Jenny Baechler (Rowe School of Business)
Scott Comber (Rowe School of Business)
Jeff Fiesen (School of Information Management)
Sandra Toze (School of Information Management)
Becky Field (Marine Affairs Program)
Karen Beazley (School for Resource and Environmental Studies)
Liz Wilson (Faculty of Management)



The Management Without Borders team is the first group to receive this award since the 2014 extension of the university-wide teaching awards. Management 5000 is a required class for all the Faculty of Management's on-site graduate programs (the CRMBA, MLIS, MPA, MES, and MREM) and collaboratively taught by faculty members from each of the schools. The group was recognized in particular for the way in which the course is designed and run, which models what it teaches by mirroring the interdisciplinary and multi-professional collaborative team environment of the modern workplace. The teaching team was also cited for its demonstration of clear evidence of the course's impact on the education of its participants as well as benefit to the community.