If you're looking for a dose of inspiration this weekend, the Student Union Building might be your ideal destination.

This Sunday (March 13), TEDxDalhousieU will transform the McInnes Room into a hub of compelling minds and innovative ideas.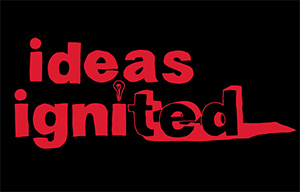 In its fifth year, the independently organized TED event is facilitated in partnership with the Dalhousie Student Union and is open to students, faculty, staff and community members. This year's theme is "ideas ignited," and speakers include community and global leaders.

"The reason for choosing that theme was that we were looking for leaders in the community that have started different movements, and people that really had that spark," says Christina Joynt, chief coordinator of the event and an International Development Studies student at Dal minoring in Business Management.

After serving as program coordinator for last year's conference, Joynt's passion for TED's message of spreading ideas in a non-academic and engaging way prompted her to apply for a more senior organizing role. One of her responsibilities was helping sift through over 50 nominations and narrowing it down to eight speakers for Sunday's event.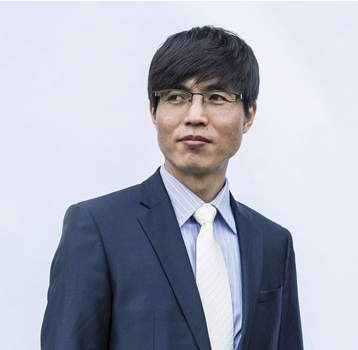 The roster includes several speakers with prominent Dal connects. Among them are world-renowned battery researcher Jeff Dahn, Rowe School of Business professor Scott Comber, Nursing student and Katrin's Karepackage (KK) founder Maike van Niekerk, and honorary degree recipient Shin Dong-hyuk (right) — the only person known to have been born into and escaped from North Korea's prison camps.

"We looked at our theme and we wanted to pick based on leaders who are very inspiring, who have started different movements and who have used their own experiences to ignite ideas already," she says. "We also chose based on who we thought would bring in a diverse audience and contribute to an engaging day."
Making a difference

The event itself will be divided into three segments, each with speakers whose ideas and messages are complimentary. The first of Sunday's segments, for example, will welcome Lee Thomas and Rhiannon Makohoniuk.

Originally from a small town in Northern Alberta called Whitecourt, Thomas graduated from UNB in 2015 with a joint honours in Political Science and English. She started a poster campaign called #MyDefinition that provides people a platform to share their story about mental health in order to decrease the stigma surrounding the topic, as well as helps set up peer support groups and travels for public speaking.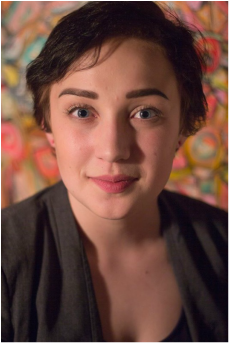 On Sunday, Thomas (left) will share her story about living with mental health issues, growing up in a small town where mental health was very stigmatized, and coming to terms with the knowledge that she needed help. She found stories to be a powerful tool throughout her own mental health journey, and she hopes her talk will inspire others to live with honesty and authenticity.

"The message I want to give people is that owning your own story isn't about necessarily doing what I do, going around and speaking publicly about it, but just realizing that your mental health is nothing to be ashamed of," she says. "Your mental health is part of your experience. It's how you see the world. If you realize that the way you see the world might be a little bit different than other people, that's still okay. It's hard to get engaged with new ideas when you're so caught up in living a story that isn't your own."

For Makohoniuk, a similar theme of owning her story is evident. As a 24 year-old trans woman working to complete a Bachelor of Social Work at Dalhousie, she has been actively involved in campus and community organizing around queer, trans and feminist issues for several years. Her TED talk will focus on her gender journey, She hopes to challenge the negative and harmful stereotypes about transgender individuals and work toward a more positive and inclusive conception around beauty and gender.  
Getting involved and connected


With the purchase of a ticket, guests will be treated to not only the eight speakers, but also be three musical performances, video presentations from TED global events, and a provided dinner. Joynt hopes TEDx DalhousieU will provide a nice social event for students, faculty, staff and community members to get together and interact around these different ideas.

"For those coming or wondering if they should, it's a really great way to be involved, to be a part of the Dalhousie community and to be proud of our university for the things that we're able to accomplish and the amazing people we're able to bring in because of Dalhousie's reputation," says Joynt.

For a full list of presenters, more information or to purchase tickets for Sunday's event, please visit tedxdalhousie.com