Sooner or later, many of us will face an ethical dilemma in the workplace. Some will do what they are asked regardless of their own ethical beliefs because they fear the repercussions on their career.

Author and educator Mary Gentile's work focuses on giving people the skills to manage these conflicts without committing career suicide. Gentile will be at Dalhousie on Wednesday, January 20 as part of the Shaw Lecture Series for a talk entitled "Stand Up, Speak Up: The Art of NOT Selling Out."

Family through the years

The Shaw family, many of whom are Dal alumni, honour the memory of Nova Scotian industrialist, social activist and humanitarian Lloyd Shaw by bringing elite speakers to Dalhousie as part of an endowed lecture series. The topics are varied, and past speakers have included former UN Ambassador Stephen Lewis and former UN Assistant Secretary-General for Peacebuilding Carolyn McAskie.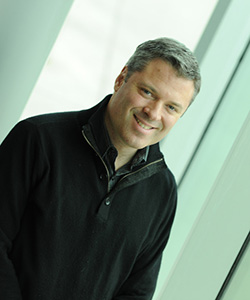 Dan Shaw, director of Dalhousie's Corporate Residency MBA program, is Lloyd Shaw's grandson.

"My grandfather was a bit of a paradox," he says. "He had different parts to his personality. He was a hard-nosed business guy and a demanding boss but at the same time he was also very left wing and very progressive. He sold much of his company to his workers giving them stock in the company. He was very socialist which is unusual for someone who owns a big, industrial business."

The Shaw family has a number of connections to Dalhousie, including his aunt, former leader of the federal and Nova Scotian NDP Alexa McDonough. "She did her Bachelor of Arts then her Masters of Social Work, and she used to teach in the School of Social Work. And then Alexa's son Travis McDonough is a '93 kinesiology grad, he's a successful local entrepreneur."

The first two Shaw Lecture topics were of Alexa's choosing, and followed the theme of Lloyd's passion for peace. This year, Dan and his father Robbie are taking the lead, and choosing to explore some of Lloyd's business values. "He was really interested in the role business plays in society. So we thought that a topic around values and ethics would be a good fit."
Robbie, a Dalhousie law graduate and a retired executive with almost 30 years of corporate board work, is presently chair of the Art Gallery of Nova Scotia. Among his past roles are serving as CEO of the IWK Health Centre Foundation, Dalhousie's vice-president Finance and Administration and an executive advisor to Dalhousie's Dean of Management.
Speaking from experience

Gentile, the speaker for this year's lecture is best known for her book Giving a Voice to Values. She'll be addressing how individuals can gain the "skills required to voice and act on your values under opposing pressure in the workplace."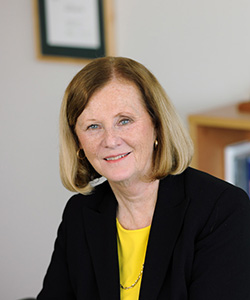 The lecture will be followed by a panel discussion featuring Robert Orr (CEO and managing partner of Cuna del Mar LP), Robert Hanf (president and CEO of Nova Scotia Power) and Peggy Cunniham (right, R.A. Jodrey Chair in the Rowe School of Business).

Dr. Cunningham, past dean of Dalhousie's Faculty of Management, teaches Ethics in Corporate Social Responsibility and uses Gentiles book in her class. She is looking forward to opening up Gentiles' ideas to a wider audience at the lecture.

Cunningham says she's faced ethical dilemmas several times in her career. "I didn't always handle it as well as I could have. You do get better at it if you reflect on those situations and are willing to grow and learn. Mary's work and teaching is meant to teach people the skills in advance of facing that. If you feel something isn't right how do you make sure you are heard without being confrontational?"

Gentile's free public lecture "Stand Up, Speak Up: The Art of NOT Selling Out," part of the Shaw Lecture Series, takes place Wednesday, January 20 at 5 p.m. in the Potter Auditorium of the Rowe Management Building. All are welcome to attend.