Mary R. Brooks has spent a great deal of her life examining the shipping industry. A professor emerita in Dal's Faculty of Management, she's an internationally renowned expert in how goods make their way across the seas.

While she may have retired from teaching two and a half years ago, Dr. Brooks continues her work, maintaining an active research program, acting as vice-chair of the Marine Board for the U.S. National Academies, and helping guide the research of potential PhD candidates. And now, she will be adding another duty to this roster, having recently been appointed to serve as chair for the Council of Canadian Academies Expert Panel on the Social and Economic Value of Commercial Marine Shipping in Canada.

The Council of Canadian Academies (CCA) is an independent, not-for-profit organization that supports independent expert assessments that inform public policy development in Canada.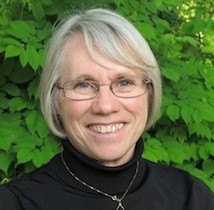 The council takes "a science, evidence-based approach to research questions that are deemed to be in the public interest," says Dr. Brooks. Generally, these research questions are responses to a sponsor agency; the Government of Canada for example is allowed to ask five questions a year, according to Dr. Brooks.

The integrity and independence of the research remains central to the council's work. The role of a sponsor, Dr. Brooks explains, is "to provide funding and let the council work on the problem. Sponsors don't have any say in what the council does or how they do it and they get the report after it's gone to print."

Since the CCA was founded in 2005, several Dalhousie researchers and individuals have served on expert panels, including Michelle Adams, Peter Aucoin, George Carruthers, Martha Crago, Ford Doolittle, Jean Gray, Constance MacIntosh and Christopher Murphy. Dr. Brooks, however, is the first to serve as chair of such a panel.
Considering important questions

Dr. Brooks's panel includes nine other experts from a wide variety of fields such as transportation, sociology, economics and anthropology, to name a few. Its sponsor is the Clear Seas Centre for Responsible Marine Shipping, an independent, not-for-profit that provides research to inform public and policy makers about marine shipping in Canada. The panel has been assembled to answer the questions "What is the social and economic value of commercial marine shipping to Canada and its Regions?" and "How will global trends related to shipping affect future shipping activity in Canada?"

These are important questions: about one third of Canada's exports and over a quarter of imports (by value) are transported by water, making shipping vital to Canada's supply chains and particularly critical to coastal communities across the country.

As chair, Dr. Brooks' role is to consolidate and concentrate their discussions. "If you put eight experts in a room, you're going to get eight different perspectives on the first pass. The old academic joke is you'll get nine," she says.

CCA reports are consensus based, meaning "everybody signs off on them as reflecting the best conclusion that can be drawn from the evidence." The conclusions, then, are drawn from rigorous debate, and Dr. Brooks states that "to get a consensus report you have to eventually say, 'Yes, your point is valid and my point is valid, how can we work out the common ground?'"

This panel's report is scheduled to be completed in 2017