This week, Dalhousie Vice-President Martha Crago and the School for Resource and Environmental Studies (SRES) Associate Professor Michelle Adams are two of the 19 women honoured at this week's Progress Women of Excellence Awards.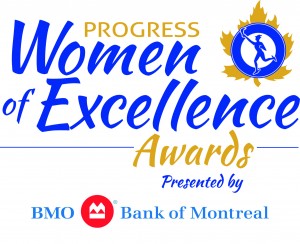 Hosted by the Canadian Progress Club Halifax Cornwallis on Wednesday, November 19, the event honours inspirational women who play an important role in their communities. The awards banquet is also a fundraiser for Phoenix Youth Programs. (Through its 26 years, the event has raised more than $1 million.)

Dr. Crago and Dr. Adams join 11 additional honourees this year who are Dal alumnae, making for an exceptionally strong Dal contingent at the annual celebration.

A newcomer's contributions to Nova Scotia

For Martha Crago, the honour means a great deal to her as a relative  newcomer to Nova Scotia. She first arrived in the province seven years ago when she was hired as Dalhousie's vice-president research.

"It gives me the sense of a community embracing me, and that's a really nice feeling," she says. "To be selected by a group of women in Nova Scotia who feel I've contributed to the province, is very meaningful for me. When I came here I didn't initially see myself as a Nova Scotian, and over time I have been  figuring out my connections to the place. So I really appreciate being acknowledged in this way."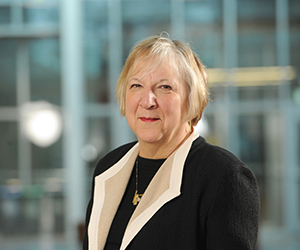 Dr. Crago is being recognized in the awards' Education and Research category. As vice-president research, she's responsible for supporting approximately $140 million in funded research annually across Dalhousie and working to advance Dal's position as one of Canada's leading research universities. As the Atlantic provinces' research powerhouse, Dalhousie has a particularly important role to play when it comes to supporting regional development.

"In Canada, in general, two-thirds of research and development (R&D) is not done not by universities; it's done by companies," she explains. "In Nova Scotia, it's the inverse but even more so. In Nova Scotia, 75 per cent of research and development is done by universities. If universities were not doing R&D, there would be an extremely small amount of R&D done in Nova Scotia. And 98 per cent of that R&D is done at Dalhousie."

However, in the quest for applied research and industry partnerships, Dr. Crago says the province and university can't lose sight of the importance of foundational research.

"If you don't keep discovering the basic nature of things like, for example, neutrinos, you don't get to the place where you can see the applications of something really new and different. So there's multiple layers here. One is how we can work better with companies and how we provide this strong R&D component for the province. At the same time, we have to be sure that  we continue to build the knowledge base that allows us to conduct that applied research as you move along."

Dr. Crago's own research background is in the social sciences, focused on how children learn languages. She ended up in the middle of linguistic debates quite unexpectedly. When she was working with Inuit communities in Northern Quebec, she became aware that Inuit children learning to speak Inuktitut challenged some of the reigning theories about language acquisition. She continued this line of work by exploring differences between Aboriginal and European-influenced teaching and learning in various Aboriginal communities' homes and schools. After becoming a dean she couldn't travel as much, and subsequently she conducted reseach on the benefits of bilingualism for children who have language learning disorders.

While the field of language acquisition has always had strong representation from women, Dr. Crago can remember a time when faculty numbers relative to the gender breakdown of students was still skewed. She was not only part of changing that, but she has been part of the changing face of research leadership more generally. When Dr. Crago was hired as Dal's vice-president research seven years ago, she was one of only two women in the role among the U15 group of Canada's leading research universities. Now, currently six of the 15 universities have women as their vice-presidents of research.

"That's another reason why this particular prize is means a lot to me," she says.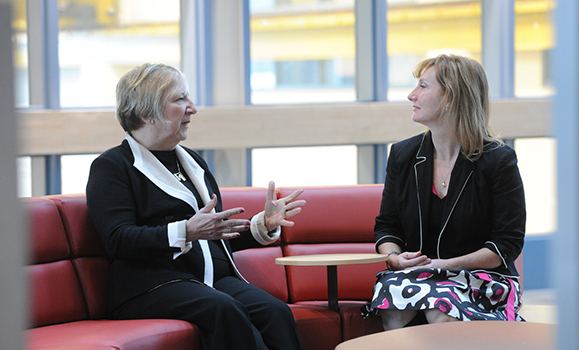 Innovative teaching, research and collaboration

Before last summer, Michelle Adams had only a vague idea of the Progress Women of Excellence Awards. Two colleagues had won the award in the past, one of them who was the national sales director for Bullfrog Energy. She thought they were, in her words, "kind of 'beyond-me' awards."

"When you look at the people who get nominated, you think, 'this is pretty cool,'" adds Dr. Adams. "It's a really good philanthropic organization."

Dr. Adams is being recognized this year in the Entrepreneur/Innovator category. "Michelle is herself 'innovation' by nature," says colleague Karen Beazley, who nominated her for the award. "She lives it."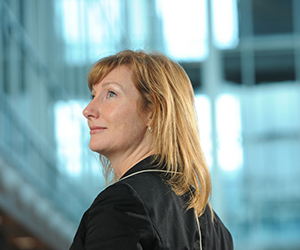 Dr. Adams elaborates: "What I do wouldn't traditionally fall under academic research. I think part of the reason Karen nominated me is because I'm really actively trying to intersect what we do in academia with what goes on in the real world."

She takes learning outside the university, through research projects, internships and thesis work for Masters of Environmental Studies students. She has created opportunities for student groups in the Management Without Borders course to work with local companies, and involves students in her own outreach projects. "Students respond very well to real-world examples of what's going on not just in a lab but in a boardroom," she explains, "and they also respond well to knowing that their assignments will be read by someone other than an academic."

Her research in eco-efficiency and industrial ecology also brings together academia and the real world. "I truly believe that business and industry have to play a very significant role in sustainable development, but they don't do that research," she says. "We do. It behooves us to say, 'you can make your money, but here are some strategies that will help you do that but also put you on a sustainable path.' You don't have to be a business person to be entrepreneurial — it's just leveraging knowledge in new ways."

Dr. Adams has worked in Latin American countries to implement energy efficiency programs, often through the former Eco-Efficiency Centre (EEC), which she directed. In one particular project with Ecopetrol, a Colombian oil and gas company, she and her students helped start a program that eventually led the company to the Dow Jones Sustainability Index. Closer to home, Dr. Adams and the EEC, together with David Wheeler (former dean of the Faculty of Management) convened and consulted hundreds of stakeholders across Nova Scotia as part of a renewable energy initiative. "Over 25 recommendations came out of this, and the government actually implemented many of them. That was very powerful for me, to see where your efforts can go."

Dr. Adams, who also conducts research at the Verschuren Centre for Sustainability at Cape Breton University, speaks highly of the interdisciplinary and cooperative nature of Dal's SRES program and its effect on her research.

"SRES is very respectful of efforts to engage the outside world in a non-academic way, which may not be as easy in other units," she says. Dr. Beazley's reaction to Dr. Adams's award speaks to the supportive environment in SRES. "I am so proud to see Michelle's accomplishments recognized," she says. "She is a role model and mentor for other young women, and a leader in bringing environmental concerns into the mainstream of engineering and business."

Dr. Adams herself is most thrilled with the nature of the award. "I'm really pleased that this was in the Entrepreneur/Innovator category," she says. "It shows that what we do and learn in higher education can and should be integrated into society. And getting the award in this category demonstrates that my passion about that is noted. I'm pleased that someone else realizes that you can get out of your box."

Outstanding alumni

Alongside Dr. Crago and Dr. Adams, several Dal alumnae are being recognized as Women of Excellence by the Canadian Progress Club Halifax Cornwallis, in a variety of categories. (Dr. Adams is herself an alumna, having earned her PhD from Dalhousie in 2006.)

Management and the Professions
• The Honourable Lena Metlege Diab (MPA'87, LLB'90), Immigration Minister for Nova Scotia
• Karen Oldfield (LLB'85), president and CEO of the Halifax Port Authority

Arts and Culture
• Author Carol Bruneau (BA'77, MA'81)
• Heather Gibson (BA'96), executive director of the Halifax Jazz Festival and of Jazz East

Education and Research
• Sandra Starratt (BEd'83, MEd'92), Halifax West High School's social studies and languages department head as well as student government adviser

Entrepreneur/Innovator
• Jane Adams Ritcey (BPE'71), president of Adams & Knickle Ltd.

Health, Wellness and Sport
• Dr. Jenine Arab O'Malley (DDS '90), dentist at Halifax Dental Studio
• Kerry Copeland (BSW'89), Kids' Run Club co-ordinator and Doctors Nova Scotia health promotion adviser
• Sara Wilson (BA'99), professional golfer and owner of Metro Ladies Golf Inc.

Communications and Public Affairs
• Faten Alshazly (BScCS'99), WeUsThem Inc. principal and chief creative officer
• Paula Sibley-Fox (BA'00), director of strategic communications for Nova Scotia's RCMP