The Faculty of Architecture and Planning officially joined the Dalhousie family on April 1, 1997. Originally part of the Nova Scotia Technical College, which then became the Technical University of Nova Scotia, the Faculty has an long history educating some of the best architects and planners in the world.

Located on Sexton Campus, the Faculty is in close proximity to the waterfront and downtown core — a setting that supports valuable collaborations and partnerships with local firms and the municipality. We are directly next to the new Halifax Public Library, which was designed by alumni-led firm Fowler Bauld and Mitchell and shortlisted for World Building of the Year.

Since becoming part of Dalhousie, our Faculty has continued to grow. Our building, now home to both our two schools (the School of Architecture and the School of Planning), houses over 400 students in a studio-based learning environment. We are on the brink of adding an exciting new program to our Faculty — Landscape Architecture — and are eagerly anticipating the construction of the IDEA building to facilitate this growth.
Here are five (well... actually, six) things you might not know about our Faculty.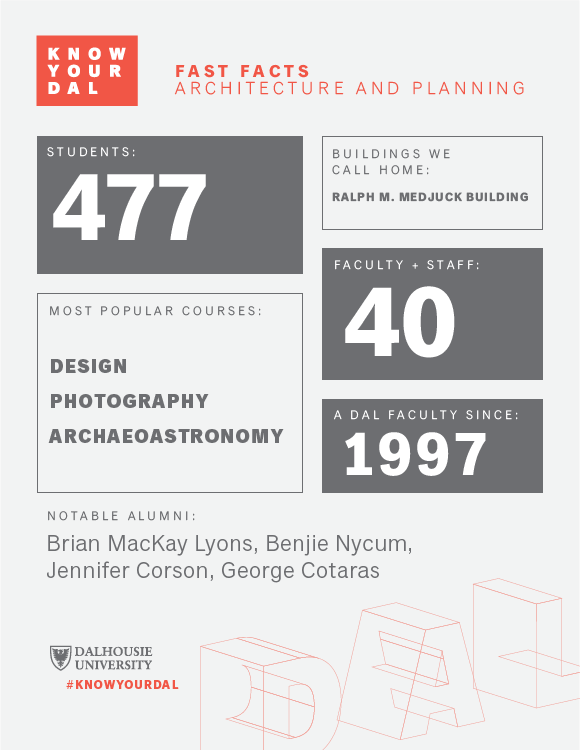 1. The School of Planning is home to one of the most diverse student populations on campus.

Students come from all over the world to study Planning at Dalhousie. One in five students in our undergraduate program are from outside of Canada. Hailing from a wide range of countries, both in the developed and developing world, students learn about concepts in planning by studying the real-life issues in the places they come from. Because our students study real communities (see next point), varied backgrounds and experiences bring a tremendous learning opportunity to the classroom. Students learn from other students as they study their distinctly different communities together. In this way, diversity plays a huge role in shaping our academic program.

2. All student projects involve real issues. Projects are set in communities and students work with real clients.

Our Planning programs are designed for students eager to make changes in the world they inhabit and this starts immediately upon entry into the program. Students develop the knowledge and skills that enable them to analyse community issues and to propose and implement appropriate courses of action to achieve desired outcomes. They exercise these skills throughout their program in real-life scenarios.  

Currently, for example, the Dalhousie Transportation Collaboratory (DalTRAC) is developing a GIS-based web survey tool for the Nova Scotia Travel Activity (NovaTRAC) survey, sponsored by the Province of Nova Scotia.

3. All Architecture students participate in Free Lab: a mandatory two-week summer design-build project.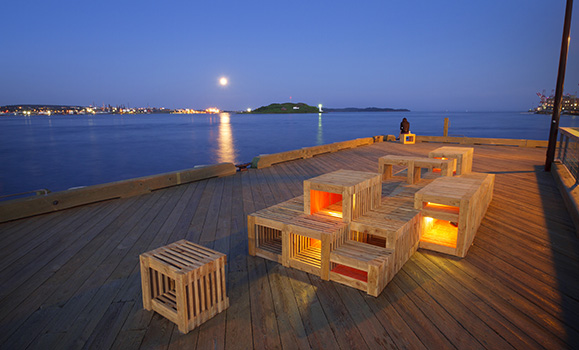 Now over 20 years young, Free Lab continues to be one of the most memorable experiences in our students' education. it is an opportunity for faculty and instructors to explore a topic, a working method, a culture, a place or even a material that they are interested in. Free Lab students design and create real buildings or environments for people, throwing them into the world of architecture with no holds barred. The result is an intense learning experience for students they'll never forget. Free Lab projects often  receive media coverage, as they are regularly on display across campus and the HRM.

Some recent high profile projects include the outdoor furniture installation on the waterfront (@HFXtacticalArch) and the Hope Blooms Green House in North End Halifax.

4. Students in our professional programs gain real-life work experience by participating in our cooperative education program.

One of the oldest programs on campus, our co-op program has been in existence for over 45 years. During their two work terms, students assist with design drawing, model-making, computer drafting and construction supervision. Work terms provide Architecture and Planning students with an opportunity to travel and see the profession from a different perspective. Over the past two years, Dalhousie architecture students have been employed in every province and territory in Canada and in countries around the world. Architecture firm Tekton Architekten, located in the Netherlands, has been helping to educate and train Dalhousie students since 1996. Erin Kirkland, an Architecture student in her second year, is currently employed with the firm.

5. Our home building is the oldest on Sexton Campus.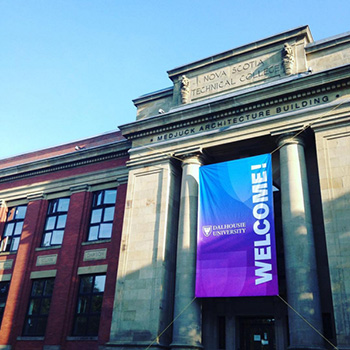 Built in 1908, the Ralph M. Medjuck Building was the original building of the Nova Scotia Technical College. Prior to 1970, the building was shared with the Nova Scotia Museum of Science and housed a collection of dinosaur bones. During the early 1980s, the studio level was renovated, mezzanines were added, and a resource centre was established. In 1993, following an international design competition, the first phase of a new addition designed by alumnus and Faculty member Brian MacKay-Lyons was built in the rear courtyard of the existing building. The second phase of the building addition was completed in 2002.

Bonus fact: Our professors are not only talented instructors, but many operate their own design firms.

Professors in both schools practice what they preach — literally. Many of our professors run their own design practices, garnering national and international praise for their firms' work. MacKay-Lyons Sweetapple Architects (Brian MacKay-Lyons [BSc'73, BEDS'77, BArch'78] and Talbot Sweetapple [BA'92, BEDS'95, MARFP'97] have been honoured with over 100 awards for excellence in design, including the coveted RAIC Gold medal.
Students are exposed to these experiences and may even have an opportunity to work in one of these firms through the co-op program.

If you want to learn more about the Faculty of Architecture and Planning, visit its website.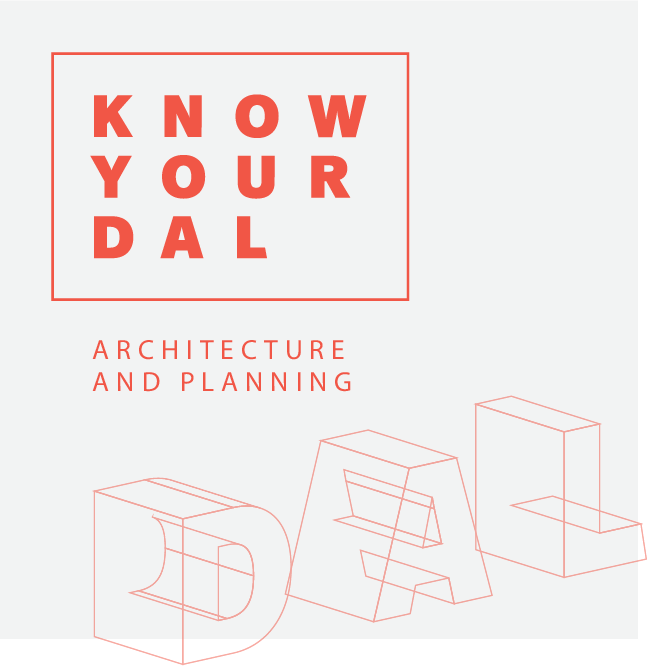 This article is part of "Know Your Dal," a 13-week series highlighting Dal's academic community. For more, including additional content from the Faculty of Architecture and Planning, visit dal.ca/knowyourdal.