Three of Dal's outstanding researchers are headed to a new college.

No, the faculty members — Christine Chambers, Chike Jeffers and Krista Kesselring — are not leaving Dalhousie: they're part of the 2015 cohort that is joining the Royal Society of Canada's (RSC) College of New Scholars, Artists and Scientists.

Launched last year, the college is Canada's first national system of multidisciplinary recognition for scholars who have demonstrated a high level of achievement at an early stage in their career. Drs. Chambers, Kesselring and Jeffers are three of the 48 new members being welcomed into the college this year. They join Dal faculty members Roberta Barker (Fountain School of Performing Arts) and Randall Martin (Physics and Atmospheric Science/Chemistry), who were part of the college's inaugural 2014 cohort.

A transformative force

Krista Kesselring and Chike Jeffers are both in the Faculty of Arts and Social Sciences (FASS): Dr. Jeffers is in the Department of Philosophy (cross-appointed with Canadian Studies and International Development Studies), while Dr. Kesselring is in the Department of History and also serves as FASS' associate dean, academic.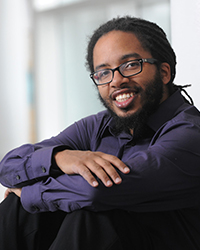 Dr. Jeffers, who has been teaching at Dalhousie since 2010, received tenure and promotion to associate professor earlier this year. His work focuses on the Africana philosophical tradition (i.e. philosophy from Africa and the African diaspora), with special attention to the topic of how preserving and cultivating cultural difference relates to struggling for racial equality.

The RSC announcement heralded how Dr. Jeffers "has established himself as a transformative force in Canadian philosophical studies," noting that his work is already much-discussed in both academic circles and the wider community. Dr. Jeffers says the induction is meaningful because of its focus on up-and-coming scholars.

"This feels like a nice sign that people expect good things of me based on my scholarship thus far," he says, adding that he's particularly grateful to Dr. Barker for nominating him for induction this year.

"I am very happy to bring attention to Dal through being inducted into the College, says Dr. Jeffers, "and, within Dal, I am proud that the Faculty of Arts and Social Sciences had two faculty members inducted."

An international reputation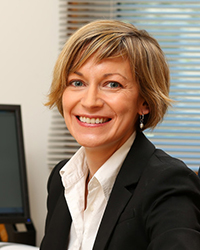 Dr. Kesselring, a Dal alumna twice over (BA'94, MA'95), is that second FASS faculty member inducted this year. Having taught at the university since 2001, her accomplishments have included several SSHRC grants and residential fellowships (at the Folger Shakespeare Library and Huntington Library). Dr. Kesselring's research has largely focused on the ways people have used law and legal mechanisms in their personal and social conflicts.

Her current research project is on the history of homicide in the years in which it became fully criminalized. Her most recent publication looks at the history of the infidelity defence, in which a man who killed an unfaithful wife could be found guilty of something less than murder.

The RSC describes Dr. Kesselring as "an academic leader whose scholarship challenges us to reconsider the role of law and social relations of power in the formation of the modern state," citing the international reputation of her work.

 "I'm looking forward to working with such a diverse group of scholars — diverse in their personal histories as well as their research interests — and to doing so under the auspices of a group that has long been committed to promoting scholarship as a public good," says Dr. Kesselring of her admittance to the college.
A tireless advocate

Dal's third new member of the College of New Scholars, Artists and Scientists is Christine Chambers, jointly appointed to the Faculties of Medicine and Science.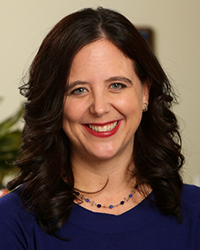 Dr. Chambers has taken an interdisciplinary approach to examining developmental, psychological, and social influences on children's pain. Her work as a researcher and clinical psychologist in the area of pediatric pain management and assessment has led to international recognition. Pain, she explains, is a "complex biological and psychological experience that is generally poorly understood by health professionals and the public." Based in the Centre for Pediatric Pain Research at the IWK Health Centre, Dr. Chambers' work focuses on how parents and families factor into pain management in children.

"I am deeply honoured to be included amongst this diverse and impressive group of new scholars and leaders from across Canada," she says.

Passionate about communicating scientific findings, Dr. Chambers' efforts to get pain management information into the hands of parents don't go unnoticed. The RSC celebrates her as a "tireless advocate who uses social media and other means to provide parents and health professionals the information needed to ensure optimal pain care for children."

She's one of five Dal researchers who has completed a Mayday Pain & Society Fellowship, an initiative specifically supporting the communication and awareness building around pain research.  Most recently, Dr. Chambers and collaborators launched a Canada-wide social media campaign called It Doesn't Have to Hurt.

"We know that it generally takes 17 years for research findings to change patient care," says Dr. Chambers. "Through the It Doesn't Have to Hurt initiative, we want to make a more immediate difference in the area of pediatric pain management — for the sake of parents and their kids."

Learn more about the RSC's College of New Scholars, Artists and Scientists at its website.