Students passionate about the design of landscapes and our natural and cultural world no longer have to leave the Atlantic Provinces to study. New this year, Dalhousie's Faculty of Agriculture is offering the region's first program in Landscape Architecture.

Landscape architecture is a design-based profession that focuses on the design of outdoor environments. It combines a number of different aspects including botany, horticulture, architecture, design and earth sciences to name a few. The multi-disciplinary profession has multiple routes for graduates including entrepreneurship, private firms, different levels of government, public engagement, and facilitation and academia.
While some graduates prefer to create unique, comfortable and beautiful places for people, others are interested in protecting and managing the landscape for the sake of the environment. Landscape architecture engages with questions about the cultural and natural world and uses design in solving challenges in the built environment.

Developing hands-on skills

Professor Heather Braiden, a new professor at the Faculty of Agriculture and a PhD candidate at the McGill School of Architecture, will be teaching landscape architecture this fall.

"Landscape architecture is increasingly important as populations grow and we look for new and often sustainable means to design, plan, manage, and care for the built environment," explains Prof. Braiden.

"From climate change and complex infrastructural networks to food security and aesthetic design, landscape architects are tackling these and many more contemporary topics. [The program] fills a much needed gap in landscape education east of Montreal."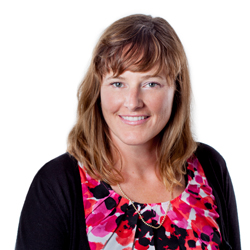 The program, one of only two Canadian undergraduate programs offered in the field in English, will expose students to the theoretical aspects of the growing discipline and offer a variety of hands-on experiences. Prof. Braiden (left) explains that the campus acts as a living laboratory, and there is no better place to host the program than on Dal's Agricultural Campus.

Students will design, build, and maintain small projects on campus, developing collaborative and supervisory skills — important in any workplace and a must for the profession. Prof. Braiden explains that landscape architects typically work collaboratively with architects, planners, engineers, ecologists, and other professionals in their daily practice.

"In essence landscape architecture generates a dialogue among different disciplines about the landscape, something that's possible at the AC — bringing researchers from different areas together to investigate potential alternatives to industrial waste, rising sea levels, and others, specific to Nova Scotia," she says.

An identity of its own

Stephen Cushing, the communications/natural environment officer in Dal's Office of Sustainability, is a graduate of the master's program in landscape architecture at the University of Guelph. He explains that landscape architecture is ideal for someone who enjoys working with their hands and solving problems.

"My decision to study landscape architecture was one of the best things I could have done," he says. "I have an interest in teaching and learning and a knack for working with my hands. Horticulture was of interest to me because it combined these two things."

Cushing is excited for the undergraduate landscape architecture program to be offered at Dal.

"For the first time, students can study landscape architecture in Atlantic Canada," he says. "The program will be similar to the other landscape architecture programs in the kinds of studies that will be offered, but I think this new program at the AC will have its own identity, as it should. We have unique natural environments, cultural landscapes, resources and industry that faculty and students can explore in design studies."