A lifelong love of the natural world has led Alex Mifflin (BA'08) around the world as he explores the world of water in the award-winning television series Water Brothers, now in its third season. The series looks at the paramount role of water in people's lives, from the slums of Nairobi to the fishing villages along the Mekong River in South East Asia to salmon farms on Canada's West Coast. And it takes a hard look at the role humans have played in the destruction and manipulation of water over the years.

"At school I studied international development and environmental studies. With the marine sciences courses, the more I took, the more I wanted to take," Mifflin explains during a break from editing at the family-owned SK Films in Toronto, which his parents founded. Those fields of study were the perfect companions to his brother Tyler's degree in film studies from UBC. The two co-host and co-direct the series.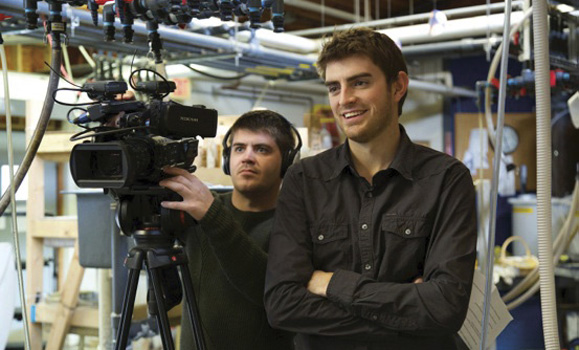 Their first foray into filmmaking was a documentary about monarch butterflies and when they completed that, they realized they were great partners and wanted to take a run at a series. They traveled to Cambodia and Belize and shot the pilot to Water Brothers. It was picked up first by TVO and is now carried in more than 40 countries.

"For me this is the dream job. Everything I do is related to international development issues," Alex explains, sounding like he still can't believe he gets to do this for a living. "How we use water is directly related to development and often it is the most marginalized that are lacking in clean water and sanitation and most exposed to water pollution."

Tapping expertise

The kinds of development stories the duo cover focus on sustainability and are a lot more involved than just digging wells. "No Woman, No Water" looks at the impact that not having access to clean water has on women, who are often tasked with gathering water. In Nairobi, the duo profiled a community group who manage a local water station and toilet system funded primarily by Canadian donors.

"We spoke with women who had never had stable employment before and now they did," says Alex. "They managed the project, which was not a charity, fees are charged. For them it is sustainable employment. And that's one thing I learned in school: the world doesn't need charity, the world needs sustainable economies."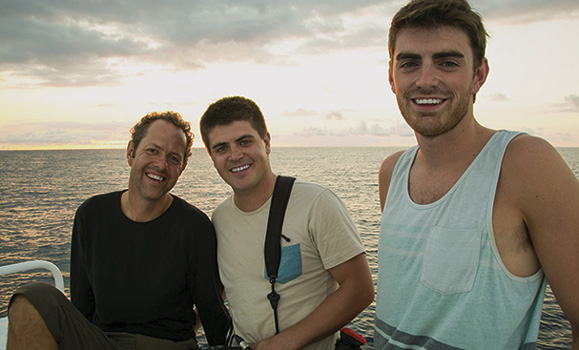 For Alex, seeing the theories that he learned about at Dalhousie play out in real-world projects is something he feels privileged to be able to share with a wide audience. As well, he's tapped into Dal experts, including Boris Worm (right, Biology professor) and Chris Harvey-Clark (marine biologist and university veterinarian)  for an episode about tracking shark and sea turtle migration near Costa Rica. As well, Sue Malloy (researcher, adjunct professor and consulting engineer in ocean engineering) advised on an episode about tidal energy.

To see for yourself, visit thewaterbrothers.ca.
This article first appeared in the Spring 2015 issue of Dalhousie magazine.