When you walk into the Jeff Dahn Research Lab, you are welcomed by the hum of technology and the buzz of lab members around you.

Chris Burns, a PhD student in Physics, and David Stevens, research associate, are two of the members you see working on the lab's research of physics and chemistry of materials for energy storage. Their research focuses primarily in the area of Lithium-ion batteries that power everything from laptops to electric cars.

Chris and David saw industry's reaction to the lab's research results and now split their time between the lab and an office in Dartmouth.
Identifying the need

"We have been working in the Dahn Lab since the method of high precision coulometry was first introduced to the scientific community," explains David, in reference to a methodology of measuring the undesirable side reactions that eventually lead to failure in Li-ion batteries.
"At the time there were no commercially available systems that met the specifications to measure the coulombic efficiency of cells to the level of accuracy needed to compare high performance cells. So we built custom equipment."  

The equipment in the Dahn Lab can perform tests that would have taken years, in a matter of weeks. By knowing the precise measurements of the coulombic efficiency of a cell, researchers can characterize battery lifetime and evaluate the impact of small changes to battery design on long-term performance. The downside to the equipment is that it is costly and takes up a lot of space.

"Research from the Dahn lab is changing the industry and everyone wants to be able to run these tests, however they don't always have the money or space to build their own system" says Chris.

Noticing industry's interest in their work, the two partnered with Tim Hatchard, a research associate with Mark Obrovac, to establish Novonix. The company develops battery-testing systems that cater to precision measurements of coulombic efficiency, but in a smaller package and with a more affordable price tag.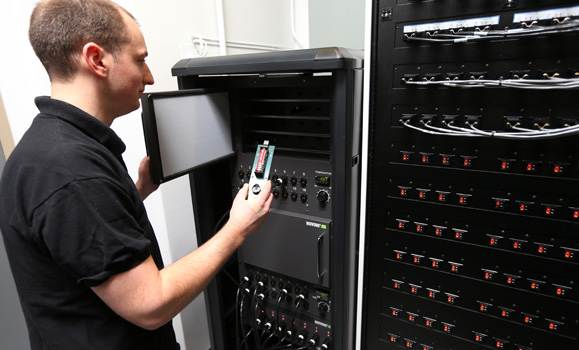 Engaging with end users from day one

"We offer both testing services and equipment sales to help customers get the most out of their use of high precision coulometry techniques," explains Chris. "Our systems have been shown to measure the coulombic efficiency of cells to typically less than 10 ppm precision and 50 ppm accuracy."

To build their idea, the team started running tests in the Dahn lab and word began to spread to industry. With each test the team performed, industry interest grew. And as interest grew, the team got closer to the development of their high precision charger system that tests eight batteries at once.

"Our first round of systems were sold through word of mouth," explains Chris. "When the unit is sold, we personally deliver it to the customer and work with them to set it up and provide the support they need."

By working directly with their customers, some of the battery industry's top companies, the team are able to take customer feedback and improve the system so they can continue to grow their company.
Building on knowledge to grow a company

The company currently consists of only of Chris, David and Tim. They build what they can and then sub-contract out for other areas of production. All of this is done on top of studies, family life and their work at Dal.

"I am thrilled that this group of guys have started Novonix," says Jeff Dahn, NSERC/3M Canada Industrial Research Chair in Materials for Advanced Batteries. "It is a goal of NSERC and NSRIT to encourage spinoff companies and I have given Chris and his team lots of support in terms of space, experimental resources and "rope" in terms of completing other work in a timely manner."

When Chris graduates this spring he plans to build on his knowledge from the Dahn Lab and focus on growing Novonix full time.

"We want to keep the company here in Nova Scotia and will focus on additional sales and bringing on more employees," says Chris.

According to Dr. Dahn this goal may not be too far out of reach. "The Li-ion battery community is recognizing the importance of high precision coulometry in lifetime optimization of Li-ion cells and Novonix is now selling their systems around the world."

Not bad for a small startup powered by three Dal employees.