Is there anything better than live music and free froyo?

DalFest was the place to be for the many Dal students in Halifax this weekend. Hosted by the Dalhousie Student Union, the event kicked off Friday with the annual Society Fair and was followed by two nights packed full of music that not only spread across genres but featured bands from across Canada. It was the perfect high-energy weekend to celebrate the start of another school year — and, for students here in the Maritimes who don't always have opportunity to see their favourite indie bands from out of town, it was a highly anticipated event from the moment the lineup was announced.
See also: Dalfest snapshot - Photo essay and social highlights
Friday afternoon's Society Fair was abuzz with enthusiastic students looking for the best way to get involved in the Dal community. Covering everything from academics to sports to social life, there was something for everyone, from the Muslim Student Association, the Christian Fellowship and the Jewish Students Association Dalhousie showing true diversity and camaraderie within the Dal community, to the Dalhousie Quidditch Team showing Dal's fun and geeky side.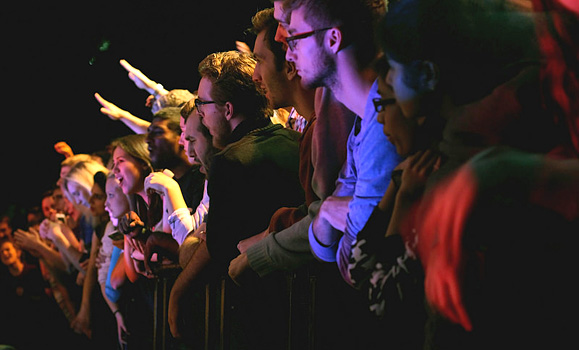 Next up was the first evening of music on the Studley Quad. Local bands Willie Stratton & the Boarding Party and Dub Kartel were the first two on stage. Willie Stratton has been a local music scene staple for years now, playing with his sister Grace and a variety of other talented local acts. The crowd wasn't yet packed, but those who were there were dancing and singing along. Dub Kartel saw the audience growing and getting enthusiastic (and gathering free swag from sponsors tables like Cineplex and Live 105).
Friday night's headliner was Shad, one of Canada's best rappers and a three-time Polaris Music Prize shortlister. His style calls to mind old-school rappers from the late nineties, with a message of justice for marginalized communities. The high-energy MC had had the audience dancing like there would be no tomorrow.
Night number two featured an unstoppable lineup of alternative rockers. Following a set by Degs, Toronto band Alvvays (featuring a number of East Coasters including Molly Rankin) had the crowd dancing and singing along full-force to their fan-favourite single, "Archie, Marry Me."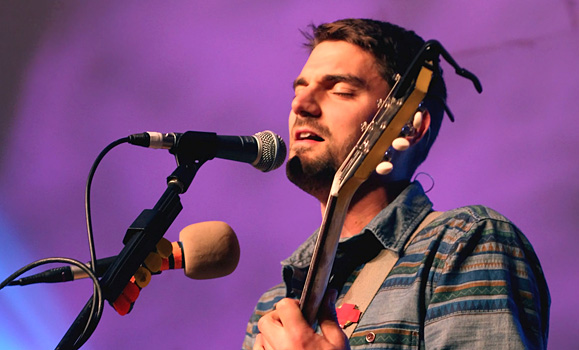 The night finished off with an amazing set from Newfoundland band Hey Rosetta! Big and anthemic, the band's sound and energy were infectious, part of a long tradition of indie rock shows building a collective environment around dancing, singing, and the amazing music. Sadly, a few students got a bit rowdy and aggressive during the set, hurting that collective vibe. Overall, though, the amazing music won out over the frustrations cause by a few naïve attendees, sending the crowd home happy after a wonderful weekend of music and society introductions.
See also: Dalfest snapshot - Photo essay and social highlights