Dal's English for Academic Purposes courses are some of the most popular within the College of Continuing Education. At any given time, more than 100 students are studying to improve their skills in written and conversational English with the goal reaching the capacity to study at Dalhousie or another predominantly English-speaking university.
 
Earlier this month, Languages Canada, which represents and accredits English and French language teaching institutions across the country, organized World Student Day. The event, featuring celebrations across the country, was designed to celebrate the contribution that language students make to education, culture, the economy and society here in Canada.
 
As a Languages Canada member and accredited school, Dalhousie took part in the Halifax event, which featured a series of cultural pavilions at the Halifax Forum — think food, dancing and more. All of the university's full-time ESL students were in attendance along with staff and university representatives including Fiona Black (assistant vice-president academic), Alain Boutet (executive director, international relations), Pam Williams (International Centre), staff from the Registrar's Office and more.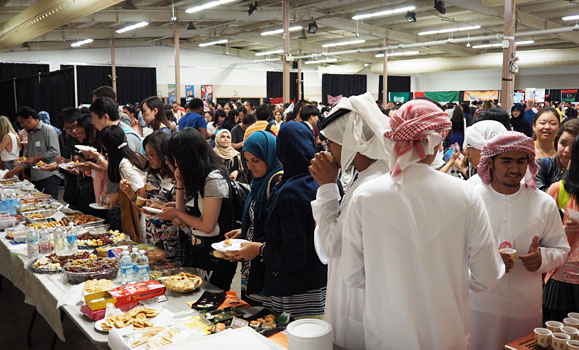 "We sometimes still have the image of Halifax being a place that's not very diverse, but that's an image that's really outdated; there are thousands of students from all over the world living here now," says Jennifer MacDonald, acting head teacher of ESL programs with the College of Continuing Education.  
 
"World Student Day was chance to celebrate and showcase this wonderful diversity, and allow students to share their cultures with each other and the greater community. Students who choose to study internationally — be it studying languages, academically at the post-secondary level, or other — show great dedication to education and learning and a curiosity about the world around them. It's a wonderful group of people to welcome into our community.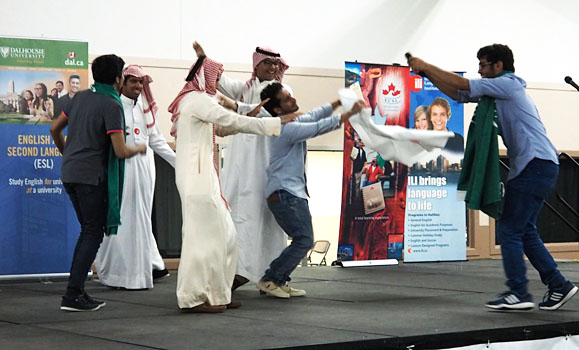 "It helps them widen their vision about the world," says student Madhi Attaran, a student from Iran who is entering a master's program in engineering in September. "I really like the different nations' food presentation, because I think food recipes are rooted in the civilization of a country."
 
Fellow student Yihuan Zhao, who's from China and entering an undergraduate economics program in September, found the festival very meaningful, saying "not only can enhance our understanding of different culture but also can make us learn more knowledge through communicating with people from different countries."