Martha Crago's office windows are wide open on a beautiful Halifax morning, and a cool breeze blows all the way down the hall. She jokes about the "natural air conditioning" and points out the view from the second floor of the Henry Hicks Building.

It doesn't take long to get down to business, though. Dr. Crago, Dalhousie's vice-president research, is a freshly-minted member of the One Nova Scotia Coalition, a diverse group tasked with moving the province forward on the recommendations in Now or Never: An Urgent Call to Action for Nova Scotians — commonly referred to as the Ivany Report. Dr. Crago is one of 15 members of the new coalition, and the only one from post-secondary institution.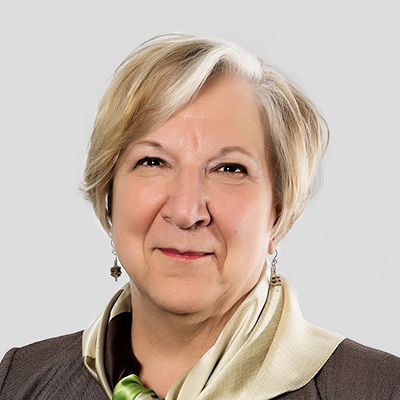 She doesn't pull any punches when she talks about her fears for Nova Scotia and some of its attitudes. "We've got to recover from the clannish ancestry and build this as a group," she says. "People are so understated about their accomplishments here! For me, with my American past and Quebec past, I just want to tell people to stand up and shout out about the great stuff you're doing!"

At the same time, she's confident, pointing out that the One Nova Scotia Coalition is unique in Canadian history. This may be the first time there's been a coalition of this sort with members from all three political parties, something she hopes will promote more continuity and cohesiveness from a non-partisan perspective.
An important role for post-secondary

There are several prime areas where universities and colleges can get involved in building the economic future of the province, explains Dr. Crago, listing them in rapid-fire succession.

"We bring in students who come from all over Canada and the world; how can we motivate them to stay?" she asks. "Universities can work together on co-op programs, and get students ready to work right away. We can create a better and more productive sense of entrepreneurial know-how. We can help create start-up companies, and those companies end up having jobs. We export our education, but the bulk of the start-ups Dal was involved with over the last few years also export a lot of products. We can develop a lot of expertise in things like health promotion and healthy aging — this feeds into the province's capacity to pay for itself by addressing high cost areas."

Dr. Crago was honoured to be chosen for the Coalition, and thinks her fresh eyes, as someone who doesn't come from Nova Scotia, will bring a different perspective. She hopes to "motivate universities to think about their role and calling. I think we have to be much more transparently engaged with our local economy and community."
Rethinking collaboration

At this point, she gets animated. "Why does this province advertise itself as only a playground? A place where you can eat ice cream and go to the beach? Don't we want to project innovation, entrepreneurship, education? Why don't we say 'ocean innovators' on our licence plates?"

She wants to help people think in different ways about Nova Scotia and what universities can do for the province by working together and with other groups and institutions. She smiles as she recalls a trip she took to Kitchener-Waterloo, organized by Dal President Richard Florizone. She travelled with the premier, several deputy ministers, business leaders, and representatives from all the other universities in the province. The whole group was struck by the community spirit in the Ontario city.

"They all sang from the same book, from the entrepreneurship accelerator to the theoretical physics institute," she says. "They had a plan and they were all working on it together. The universities and colleges were not going head-to-head. It was a community ecosystem."

Dr. Crago takes a moment after telling this story, and grows thoughtful when asked what she's optimistic about.

"There's a certain optimism in the group — and seriousness because of the weight of the task. By everybody engaging with it, we will get somewhere. I'm on an idea-finding mission, and anybody who has good ideas, I want to hear from them."
Learn more about the One NS Coalition at its website.