Dalhousie showed how proud it feels of its diverse community at this year's Halifax Pride Parade.

Dal's contingency in this year's parade was neither the biggest, nor the flashiest, but it certainly didn't lack diversity or heart. With members of both the mainstream and radical pride communities at Dal marching in the group, there was a sense of true unity in the MOGII (Marginalized Orientations, Gender Identities, and Intersex) community at Dalhousie.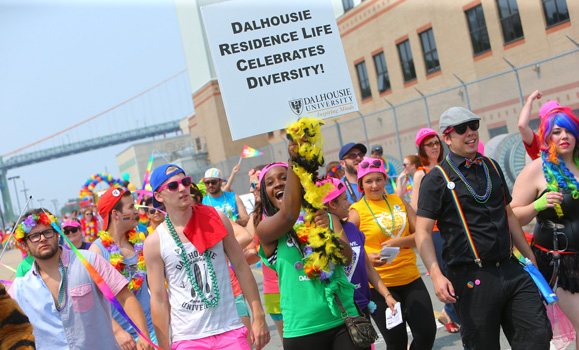 One of the organizers for the Dalhousie group at this event was Elyssa Canning, who discussed the benefits of participating in the Pride Parade.

"It lets people know Dal supports it's LGBT+ community and is dedicated to making safer spaces in the community," she said. She also expressed her gratitude that there was so much support and enthusiasm at the parade, evidenced by the streamers and bubbles drifting about in the Dalhousie section of the parade. Groups including the Dalhousie Commerce Society, DalOUT, South House, Dal Security, ResLife and others all had presence in the parade.

Dalhousie has a great set of resources for people in the LGBT+/MOGII community, yet they're not always well known. "The important thing is to show students that Dal has the resources the community needs: DalOut, DalAllies, Equity and Accessibility, and South House," said Brittany Long, president of DalOut.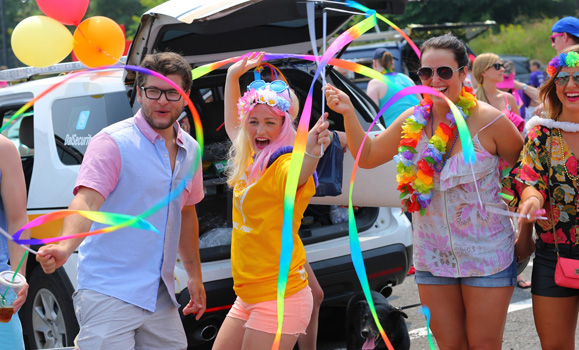 Jude Ashburn, staff member at the South House Gender and Sexuality Resource Centre, also spoke to the need to continue to make improvements for the Dal community.

"The [community] still needs even more support: gender neutral washrooms, solidarity for marginalized international students and a great safe space" said Ashburn, who added that the preferred name policy going into place this fall is a big step in the right direction.

Staff member Lisa Lachance joined into the festivities with her partner Heather Gass and their daughter Keira. Lachance, who is the executive director of the Children and Youth in a Challenging Context Network at Dalhousie, spoke of a time when she didn't feel safe being out on campus and Pride Parades were riots, not celebrations.

"Things are so much better [now], and there is always work to be done in the culture of bullying in reference to sexual and gender identity and that work is important," she said.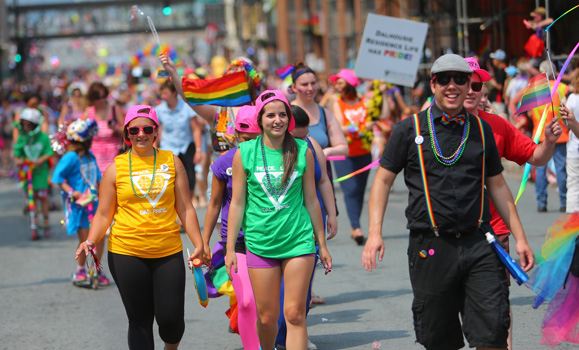 Ten-year-old Frida Kaeubler, daughter of Lisa Delong, human rights and equity advisor, says it's important for Dal to be part of the parade. "It gives people a chance to show who they are, and it gives us the chance to tell them we love them."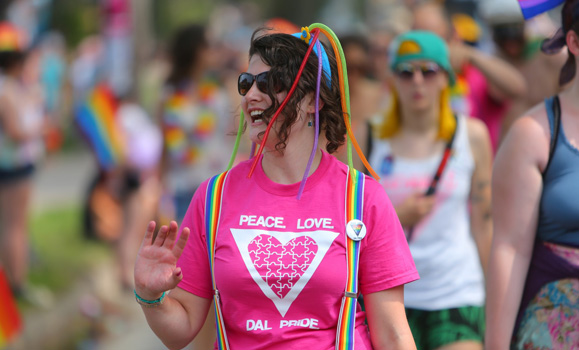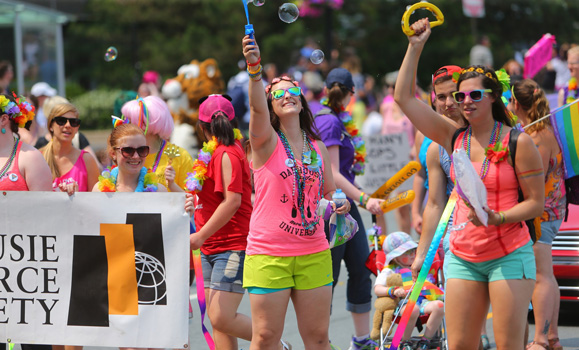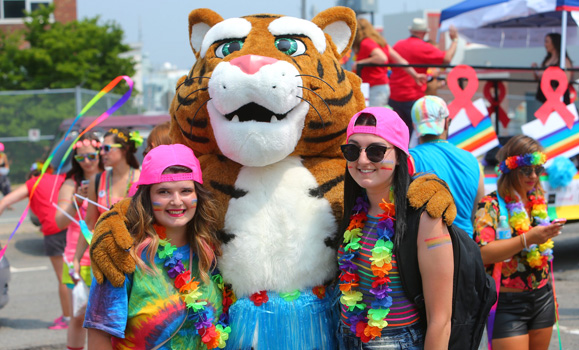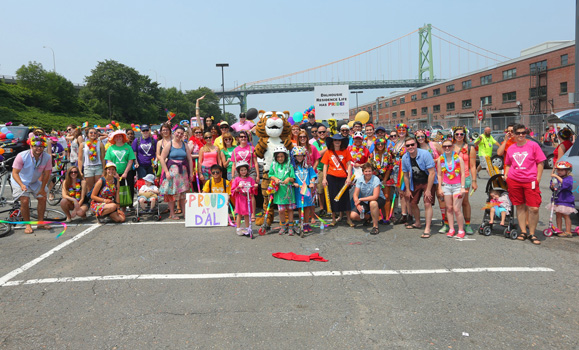 Editor's note: Brittany Long's quote was initially misattributed in the original version of this story. It has since been corrected.