Canada's Reach for the Top started as a national television show in 1966. After the CBC cancelled the show in 1985, thousands of high school students across the country continued the scholarly showdown off-camera.

The competition continues to this day in Nova Scotia, with Dalhousie doing its part to help the next generation of scholars compete.

The provincial Reach for the Top competition was hosted on the Agricultural Campus this past weekend, the third consecutive year Dal has been the event's primary sponsor. Teams were comprised of 4 to 12 students who can handle a barrage of trivia questions ranging from pop culture, mathematics, sciences, history and politics.

This year's winning team, Dartmouth High School, was one of six teams that sought to represent Nova Scotia at the Reach for the Top National Finals in Toronto at the end of May. Their winnings included not only Dal gift bags, but also — most importantly — a cheque for $1,000 from Dal to help offset the travel costs associated with competing on the national stage.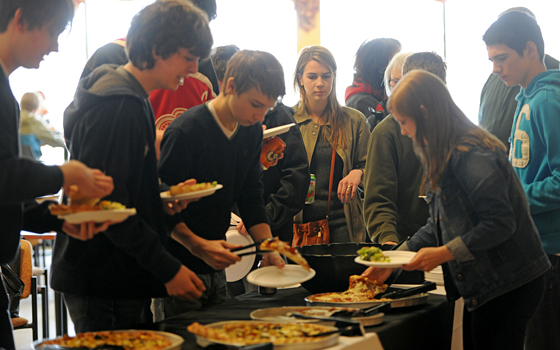 Competing students, along with coaches, chaperones and officials, were provided with a complimentary lunch on Saturday courtesy of Dal as well. University recruiters were also on-site to cheer on the teams, present all students with swag bags and to coordinate a fun-filled photo booth — with guest appearances by the Dal Tiger and Agricultural Campus Ram.

Best of luck to Dartmouth High School as they prepare to compete at the national championship.