With $50,000 up for grabs, Canada's second National Business Model Competition was a big success this year, attracting submissions from 25 student teams from across Canada. The competition judging panel and audience included business leaders, investors, entrepreneurs and leading entrepreneurship educators from Canada and the United States.

The marquee event, hosted by the Rowe School of Business' Starting Lean initiative, was the competition itself, with 17 teams from British Columbia to Newfoundland making the trek to Halifax for the event.

The winning team from Wilfred Laurier University, called "Teknically," translates complicated website analytics into more digestible recommendations in order to help small businesses maximize their web presence at a minimum cost.

Deloitte, one of Canada's leading professional services firms provided the prize money to seed the startup of the three prize winning teams — $25,000, $15,000, and $10,000 respectively.
Big winners

Teknically, as the winning team, became Canada's entrant in the International Business Model Competition at Brigham Young University in Utah. Jeff Brown from Brigham Young University (who served as a panelist and judge) pointed out that there will be 40 teams competing at the IBMC in May and that in Chile alone 1,700 teams from 58 universities competed for one slot. Globally more than 200 universities have competed for one of the 40 slots.

Second place went to SparkGig, a LinkedIn / Yelp / E-Lance hybrid web platform bridging the gap between entertainers looking for gigs and people seeking to hire them. Third place was Santé West (UBC), a team from the University of British Columbia, an innovative medical device that assists elite athletes in recovering from injuries faster. The Dal team Hindsight Health, who developed a solution for to manage clinic wait times, have been awarded one of the eight open slots for IBMC and will be competing in Provo in early May.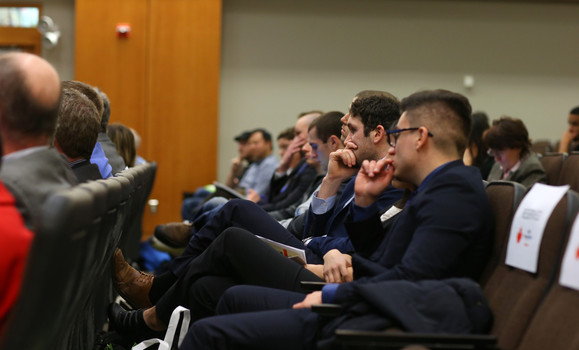 The esteemed judges – ranging from CEOs of successful regional startups to entrepreneurship academics from the United States (Ted Zoller, a Kuffman Scholar at UNC Chapel Hill and Mike Goldsby director of the entrepreneurship center at Ball State), to executives from major sponsor Deloitte — threw down some Dragon's Den-style of questioning at the student competitors.
Lessons learned

If there was one major lesson observers could take away from the judging, it is to be as specific as possible when pitching investors, or doing any kind of presentation — vagueness doesn't get you very far.

The conference also featured a Skype Q&A session with legendary Silicon Valley entrepreneur and Stanford prof Steve Blank, the man credited with pioneering the Lean Launchpad concept upon which the Dal Starting Lean Initiative and the Business Model Competition is based.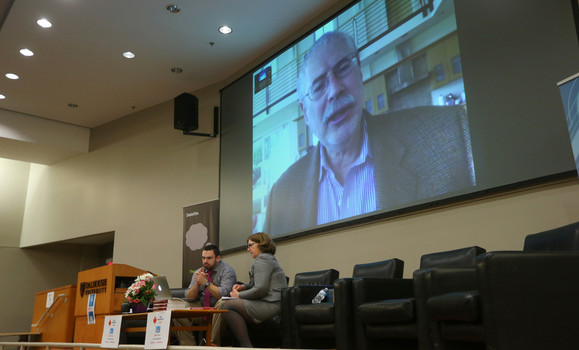 In an effort to reduce the failure rate of new business ventures (85 per cent fail within the first few years), Blank pioneered the Lean Launchpad methodology that has startups first focusing on business models rather than business plans. Instead of building something and then seeing if customers will buy it, Blank's philosophy is that you first find a problem upon which customers will buy your solution, and then see if you can build it.

That philosophy is at the core of Dal's popular Starting Lean course, which launched in the Fall of 2012, and will also be incorporated in the university's two new sandbox spaces in information communications technology (ICT) and agriculture, announced last month by the Province of Nova Scotia.