Desiree Nouwen, Volleyball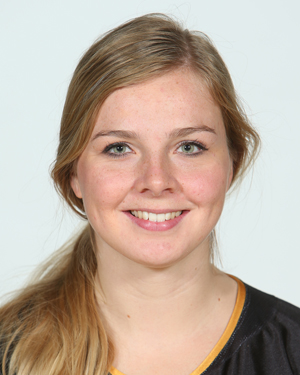 First-year left side hitter Desiree Nouwen is this week's G2 Female Athlete of the Week.
Nouwen was named the AUS Championship MVP after leading the Tigers to their second consecutive championship title.
The AUS first team all-star had 17 kills, 11 digs and 19.5 points to pace the Tigers to a 3-0 victory over the Saint Mary's Huskies in the 2014 Subway AUS Women's Volleyball Championship final at Dalplex. In the semifinal game on Saturday, she led the Tigers with 16 kills and 20.5 points in their 3-0 victory over Moncton.
An arts major, Nouwen is from Weert. Netherlands.
Other nominees: Courtney Thompson, basketball; Megan O'Neill, hockey
Bryan Duquette, Volleyball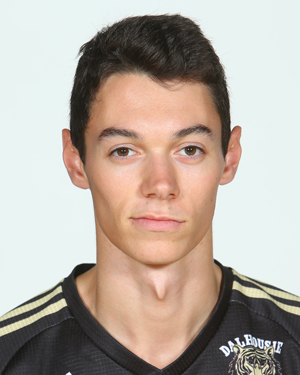 Fourth-year outside hitter Bryan Duquette is this week's G2 Male Athlete of the Week.
Duquette led the Tigers to their 35th AUS championship title after a 3-2 victory over the UNB Varsity Reds in the second match of the best of three championship series. He was named the championship MVP after collecting 12 kills, 16 digs and 17.5 points in Saturday's win and 23 kills, 5 digs and 24 points in the first match of the series Friday, February 7, 2014.
The St. Thomas, ON native is a kinesiology student.
Other nominees: Jarred Reid, basketball