Reading Week is a time to relax, unwind, catch up, play in the snow, or sun bathe — depending on how you spend it and where you are in the world. Whether you're spending it with friends, family, or on your own, there are a ton of things to do both in the city and out (you know, when you're not going over your notes and preparing for the push to final exams and papers). Here are some suggestions for staying put and hitting the road (or skies).
Staying put
1. Go skating
Whether you're an avid skater or not, the Halifax Oval is a great place to get some fresh air and burn off some steam between studying or sleeping cycles. Don't have skates? No problem. Skates and helmets are free to rent if you leave a piece of ID at the rental building. Check for skate times online. If you're in Truro, why not take advantage of the public skate times at the RECC or the Colchester Legion Stadium?
2. Hibernate at home
Nothing's better than spending a day, or five, at home baking, cooking, sewing, reading, writing, sleeping, or just enjoying the solitude. Relax and sit back in the comfort of your own place with nary a worry. You deserve it! Maybe clean the house after midterm week?
3. Hit the slopes
There's something special about spending a day snowboarding or skiing on one of Nova Scotia's hills. They may not be the Rockies or Alps, but you're probably not Lindsey Vonn. Check out the action up past Truro at Wentworth or in the Valley at Martock for the day, or maybe turn it into a mini road trip for a couple of days. It's time to put all this snow to good use!
4. Watch the Olympics
Sports fan? Fervent patriot? This might be just the thing for you! Take pride in your country, whether it be Canada, Brazil, or Japan. Gather a few friends together to watch some truly incredible athletes and cheer for your country.
5. Go hiking or snowshoeing
It's never too cold to go for a walk. If it's snowing, strap on a pair of snowshoes (if in Halifax, you can rent them from Mountain Equipment Co-op) and enjoy making fresh tracks (or walking in old ones). Or just try hiking in one of the parks or around one of the lakes in your area. In Halifax, Long Lake off St. Margaret's Bay Rd., and the Salt Marsh Trail in Cole Harbour, are two fantastic spots. In Truro, you can't beat a stroll through Victoria Park.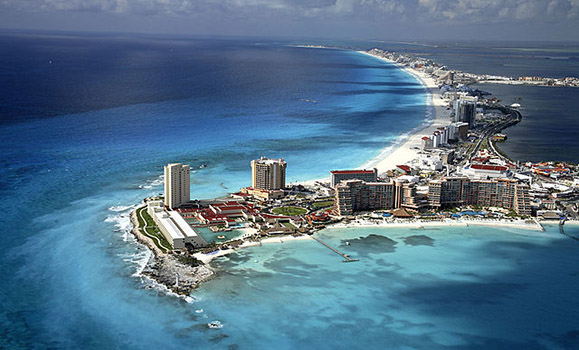 Hitting the high road
1. Visit family and friends
Not from the area and missing home? Plan a trip back for a week to catch up with people you haven't seen in a while. Take a breath of air in another city, province, or country. Enjoy the company of your loved ones.
2. Check out the coolest French city outside of France
Who doesn't want to go to Montreal? There's always something happening a couple of provinces away. A week in Montreal is a week well spent. Stuff yourself with copious amounts of poutine and bathe in the French language. Nightlife and excursions during the day are certain to bring about a new adventure. Why not take the train there while it's still running?
3. Cross the Atlantic
Europe in general is a great idea. I mean, it's only about six hours away, you might as well jump on a plane and take off for a week. Explore, try new foods, test out your Spanish, French, Italian, Greek, Dutch, or English in a different country.
4. Head up to the Island
Try exploring a different area of Nova Scotia. Cape Breton is a beautiful, natural, and hospitable place. If you've already seen it in the spring, summer or fall, why not try winter? Chances are you know someone from somewhere on the Island, so see if you can share a ride and check out what the place has to offer.
5. Fly south
Winter isn't your thing? Need a dose of vitamin D? Not a problem. There's a plethora of gorgeous sandy beaches calling your name. The Caribbean, Central/South America, Jamaica, Mexico? You can find cheap flights for all of these sun-drenched places. The weather this winter may be the best reason to hop on a plane to one (or maybe that photo of Cancún up above is actually the best reason).
If you've found a destination and want to try a different form of shelter, try couch surfing to meet and stay with new people in the city. Or look for privately rented places on sites like Airbnb or HomeAway that offer a more personal experience than a hotel.