Tessa Stammberger, basketball
Third-year forward Tessa Stammberger is this week's G2 Female Athlete of the Week.
Stammberger scored 19 points and collected 12 rebounds in the Tigers 77-63 loss to StFX over the weekend. The 5'11 forward added five assists and a block and a steal in the effort. So far this season, she's averaging 16.4 points and 8.1 rebounds per game.
A kinesiology student, Stammberger is from Halifax, NS.
Other nominees: Shannay Beals, track and field; Alison Grant, swimming; Maggie Li, volleyball
Bryan Duquette, Volleyball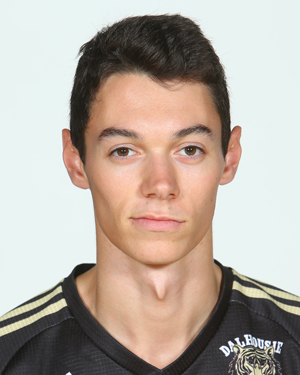 Fourth-year outside hitter Bryan Duquette is this week's G2 Male Athlete of the Week.
Duquette helped lead the Tigers to a 2-1 record at the third AUS-RSEQ Interlock this past weekend in Sherbrooke, QC, including their second win of the season over the CIS defending champion Laval Rouge et Or. Duquette had 30 kills and 43 digs to pace the Tigers who are now first in AUS standings.
The St. Thomas, ON native is currently leading the AUS in digs with 124 so far this season.
Other nominees: Jordan Bruce, track and field; Luke Madill, hockey; Tony Liew, swimming