Mutual appreciation — that's what the International Centre's holiday events were all about.

Dalhousie's International Centre held five events over the winter holiday for international students who stayed in residence during the break from school.

"It is a concrete way for the university to communicate how much we appreciate the international students," explains Abu Kamara, coordinator for the holiday days in Halifax. "We care about them beyond the classroom."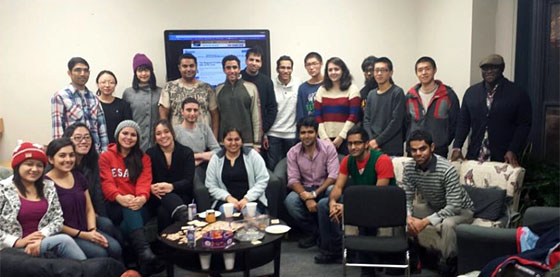 Abu, who recently finished his PhD at Dalhousie and works part-time at the International Centre, was one of the many volunteers over the winter holidays to help put on these events for international students. Along with International Centre staff, some students volunteered their time setting up and cooking as well.

"We worked so hard and the students really loved it," Abu says, adding how great it was to see students enjoy activities like sushi-making and movie night.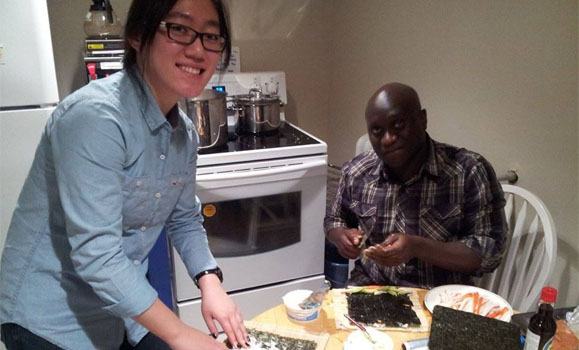 Food, friends and fun

Wendy Zhao, a first-year Commerce student, said the sushi event was her favourite. With 10 days off school and a two-day trip each way to her hometown in China, Wendy opted to spend the holidays in Halifax.

"It's the perfect place for winter," she said. Wendy attended all the events and volunteered at a few, helping set tables and clean up. She was glad to have somewhere to call home.

"This is an International Centre, so people from all over the world gather here to chat about culture," she says. "It's a place where we can talk and get to know other cultures."

With meals ranging from an Indian biryani rice dish to a chicken dinner, from sushi to Chinese hot pot, the students had the chance to try dishes from different parts of the world. For Wendy, the hot pot was a taste of home during the holidays.

"Hot pot is a traditional food that we eat during the winter, and it made me so warm," she says, with a smile.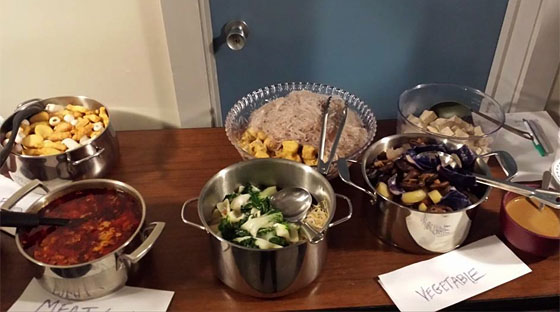 Supporting students

The International Centre raised funds for the activities by distributing stockings to various departments at Dalhousie. Departments or individuals could donate either money or prizes for the raffle draws.

The money raised provided dinner for approximately 30 people for five events, as well as some raffle prizes. All the events included a movie night, as the planned Christmas walk was cancelled due to poor weather conditions.

The International Centre at Dalhousie's Agricultural Campus also held an event for students over the winter break. Approximately 25 international students attended a Christmas Party and sledding event in Truro.