The Board of Governors' Awards are the top student prizes at Dalhousie. They recognize contributions to the University through academic accomplishments and involvement in campus life, including community service. This year Ramz Aziz, Rebecca Haworth, Paul Manning, Aaron Wolf, and co-winners Marissa Ley and Chantelle McMullin were honoured at the second annual Impact Awards.
Ramz Aziz: The joy of inclusion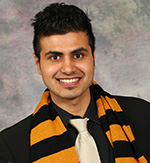 "I wish to live life to the fullest, to experience new things, and to reach my potential," he says Ramz Aziz. "I see so many opportunities for learning and growing here at Dal, and life is too short too pass them up. I feel that I become wiser with every new opportunity, every new challenge and every new endeavour. And that keeps me wanting for more."

Ramz has been a residence assistant for two years, and this year he has used using his training and experience in conflict resolution, peer coaching and outreach in his role as Dalhousie ombudsperson. As president of the Dalhousie Muslim Students' Association (MSA) for the past two years, he has worked to empower Muslim students at Dalhousie and in Halifax, as well as make events more accessible and inclusive.

Ramz has also served as vice-president finance for the Dalhousie Science Society, as treasurer of INDISA, and as a board member of the DSU's Board of Operations and the Nova Scotia Public Interest Research Group. Off campus, he volunteers for both Feed Nova Scotia and Canadian Blood Services.

"It's important to have fun and enjoy the journey, which can go by way too fast," he says. "There are so many chances for experiential learning that one can take advantage of, while helping giving back to the community in the process."
Rebecca Haworth: Connecting with the community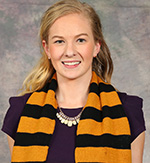 Rebecca Haworth is well known for her athletic achievements at Dalhousie. In her second year on the track and field team, she was selected as the female co-captain — a role she held again this year. She exemplifies the ideal scholar-athlete, having been named as a CIS Academic All-Canadian in each year she has competed for Dalhousie.

"I wouldn't be an athlete at the varsity level without the dedication of many volunteer coaches and I think it's important to support today's youth so they can have the same opportunities that I've had," she says.

To that end, Rebecca volunteers as an assistant track and field coach at Sacred Heat School/Fountain Academy, and lends her time as an official and coach with Special Olympics. That led to her creating "Special Tigers Sports Days" which connect Dalhousie student-athletes with intellectually challenged young people from the community for a day of fun, games, and the development of special friendships.

"Seeing the smiles on the faces of the participants made all the work that went into the program worth it," she says. "The support of our Dalhousie student-athletes was overwhelming. It was rewarding because the program was appreciated by everyone involved."

Rebecca is also involved on campus as a peer mentor with the Peer Partner Program, and with the Dalhousie Health Mentor Program and the Dalhousie Medical School Volunteer Patient Program. She also volunteers in the community with Capital Health and the Pediatric Pain Clinic at the IWK.
Marissa Ley and Chantelle McMullin: Going global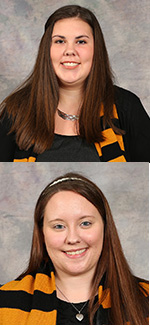 Marissa Ley and Chantelle McMullin make an incredible team. They've been working together to bring about positive change at the local and global levels for years.

"We've known each other since elementary school, and have been working together on volunteer projects since high school," says Marissa. "We love planning for new event ideas or ways to improve the work we do, so we spend quite a bit of time on our own discussing societies and volunteering."

Before starting university, they decided to establish a chapter of Global Brigades at Dalhousie when they discovered there wasn't one on campus already. The international organization sends teams of students and professionals to various countries to work with community members to help resolve global health and economic disparities.

Their first trip abroad with Dalhousie Global Brigades was to Honduras, five months after starting at Dalhousie. Their trip to Ghana last summer included 35 students and professionals with $40,000 worth of medical supplies. So far, the society has been able to offer mobile medical and dental clinics, as well as public health education, to more than 4,200 people while taking over $70,000 worth of supplies into their communities.

Marissa and Chantelle have also become involved with the Dalhousie chapter of World University Service of Canada (WUSC), working to find private sponsorship for refugee students to come to Canada and pursue post-secondary education.

"Helping new sponsored students settle into life here in Canada, participating on a brigade and seeing all of our fundraising and work on campus come to life and affect the lives of so many people has all changed my life," says Chantelle. "The people I have met along the way also played a large part and helped change the way I view my life and made me realize how fortunate I am."
Paul Manning: The benefits of keeping busy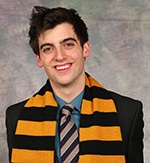 A fixture on the Dean's List every year he has been enrolled in Environmental Science in the Faculty of Agriculture, Paul Manning made the news this year when he became Dalhousie's 87th (and the Faculty of Agriculture's first) Rhodes Scholar.

After his first year at what was then the Nova Scotia Agricultural College, Paul was selected to take part in a CIDA-funded research project in Ethiopia. During his 12 weeks there he studied appropriate storage technology for Ethiopian perishable fruit.

"It was the most rewarding thing I've done outside the classroom," he says. "The internship truly gave a face to challenges and opportunities of food security, local production, and sustainable agriculture. It helped me gain a much more holistic view of how the world works, and the different ways that we can keep our planet fed."

On campus, he's a CCAA Academic All-Canadian on the cross-country team. He has also served the past two years as president of what is now the Dalhousie Agricultural Student Association (formerly the NSAC Student Union), where he was actively involved in the merger transition between Dalhousie and NSAC.

"I have an incredible love for my campus," he says. "It's provided me with many wonderful opportunities inside and outside the classroom. It's important to be involved because it helps improve your wellbeing. When I'm feeling happy, healthy, and engaged, I do my best work."
Aaron Wolf: Pursuing passions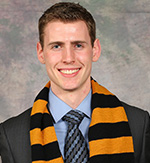 Aaron Wolf has been active in numerous societies and residence groups from his first days on campus. He has volunteered as a peer mentor, was a residence assistant in Howe Hall, worked with PeaceJam and Mavericks for Social Change and played receiver on the Dal Football Club for two years.

"Getting involved wasn't exactly intentional," he says. "Coming from a rural community, Halifax and Dalhousie just represented opportunity to pursue activities I was interested in. Everything I've done was simply following an interest or passion."

As the DSU vice-president internal this year, Aaron has implemented new web applications and streamlined policy to make it easier for students to get involved with and create new societies on campus. As president of the Dalhousie Chapter of the Golden Key International Honour Society, he has collaborated with Books With Wings to send hundreds of books to libraries in Afghanistan.

Perhaps most rewarding, though, is the work he has done off campus with Phoenix Youth Programs. He has been a volunteer tutor for youth at risk and has worked as a full-time live-in support worker at the organization for over a year.

"My work with Phoenix has been both rewarding and humbling," he says. "The complexity of the social issues associated with increasing poverty and inequality in the world, become dramatically clear when you spend every day interacting with youth most affected by them."