When Shin Dong-hyuk arrived in South Korea in 2006, the stories he told government officials were terrifying: torture, abuse and starvation that were daily facts of life within North Korea's political prison camps.
They were stories that echoed the systematic inhumanity of Stalin's Soviet gulags, but North Korea's camps are not some long-forgotten Cold War relic — they persist to the present day. (And, based on satellite photos published last week, are actually growing under Kim Jong Un's rule.) An estimated 150-200,000 North Koreans are imprisoned in the camps and many of them, like Shin, were born there, imprisoned not because of any crime but for the politics of their fathers, mothers and grandparents.

Perhaps the most gripping story Shin told was that of seeing his mother and brother hung and shot right in front of him. For several years, he described not only their brutal murder — punishment for attempting to escape — but also how he was thrown into isolation and tortured because he claimed to not know anything about their plans.

He was lying.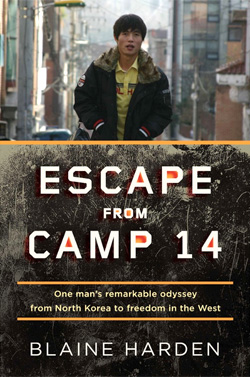 He confided the truth to Blaine Harden, a journalist who was writing about Shin's life for a book called Escape from Camp 14. What really happened: Shin overheard his mother and brother planning to flee and reported them to the authorities. But he did witness their execution, and he was tortured — because a corrupt guard took the credit for the discovery himself.

Out of context, this story makes Shin out to be a monster, which is why he kept it hidden for so long. But it's unsettlingly easy to understand his actions when you reach that specific moment in Escape from Camp 14. If you were born of institutionalized rape, raised to mistrust everyone, have no loving familial bonds and believe that hell on earth is simply how earth works, you would also probably lack any concept of humanity to even contemplate betraying.
It's not surprising that Shin turned in his own family. What is surprising is that he escaped that hell, thanks in no small part due to the sacrifice of a fellow prisoner whose body, fused to the electric fence, allowed Shin to pass across.

Just as impressive as his escape — it's believed he's the only person born in the camps to do so — are his efforts to adjust to the outside world and to shed light on the institutionalized horror happening inside the borders of mysterious, elusive North Korea.
Read also: Dal News inteview with North Korean prison escapee Shin Dong-hyuk
Dal students taking action


Escape from Camp 14 was on the syllabus for Development and Activism at Dal last term. The third-year International Development Studies class, taught by Bob Huish, has generated national attention by being the first university class in Canada focused on a practical analysis of activism.

"We spend the course looking both historically and philosophically at what it means to dissent," explains Dr. Huish. "Sometimes dissent is taken as a negative word, but what we mean is voicing opinions to those in authority or those who might not otherwise know or care about an issue."

The class is also an exercise in experiential learning, as the students are expected to work in teams to implement an actual activism campaign. When it came time to consider an issue for the class to rally around last term, they turned their attention back to Escape from Camp 14.

"It's a really powerful story," says Cassie Cardiff, one of the students in the class. "It's really hard not to let that enrage you. After reading the book or learning more about Shin's experience, it's scary that this sort of thing is still happening in our world and no one's really paying attention."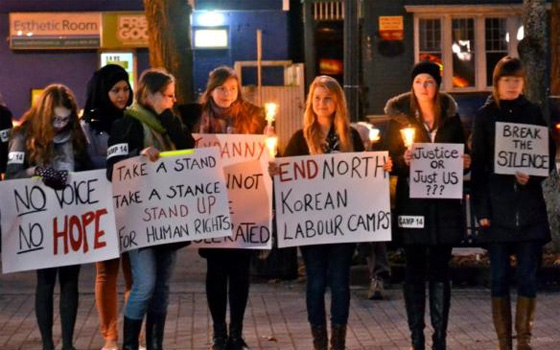 Students at the Camp 14 Project protest in November. (Camp 14 Project photo)

The 70-plus students in the class referred to their efforts as "The Camp 14 Project." In groups, they managed a variety of projects with the shared goal of raising awareness and leading action plans around North Korea's human rights abuses. One group organized a silent march in Halifax in November. Another wrote a protest song and shared it on YouTube. Another group, the coordination committee, mailed dozens of copies of Harden's books to Canadian MPs and Senators and generated several responses in return.

"[Shin's story] is a very human story, which is important in international development where your work is often fighting for people's attention," says student Liam Russell, who led the coordination committee. "It's extreme, but it's relatable."

"How the students orchestrate their messages on this project — the speeches, the songs, the protests — is entirely their own doing," adds Dr. Huish. "It helps them learn that if they're organized and clear in their aims, students can have a global impact and be part of a global conversation."
Bringing the conversation to Halifax


In the 21st century, even a local conversation can go global thanks to social media. And that's precisely how Shin, who now lives in Seoul and works as a human rights activist, discovered the students' efforts.

Their blog, The Camp 14 Project, along with their Facebook page and Twitter account, became go-to destinations for news and information about North Korea's prison camps. As the students posted their songs, photos and stories, Shin began responding personally, cheering them on and thanking them for helping raise awareness to his story and the human rights abuses.

Even more rewarding for the students was seeing major news outlets start to pay attention to Shin's story. In December, as the term was winding down, Shin's story was featured on 60 Minutes, and then later that month on CBC's The Current.

"It was so refreshing to see someone else really take an interest in the story and start combating the atrocity," says Russell.

Shin wanted to express his thanks in a more personal way, so after raising funds, Dr. Huish and his class were able to invite him to campus to meet them in person this week.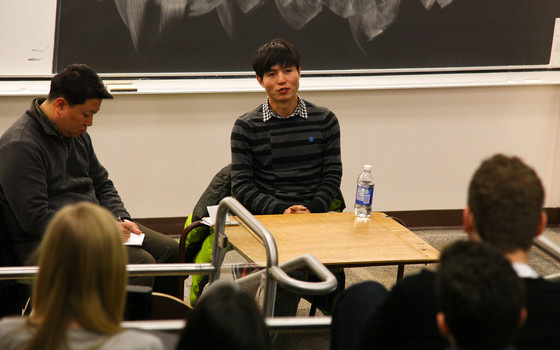 Wednesday night, he met with more than 40 students from the Development and Activism class. Through his translator, Henry Song of the North Korea Freedom Coalition, he spoke humbly, asking the students why they chose him as the focus of their efforts.

"For myself, and for a lot of people, hearing about your story got an extreme emotional response from me," said one student in response. "Just knowing that something like what you went through exists and that I was surprised by it; hearing and knowing your story really made me feel the need to learn more."
"When I thought about North Korea, I used to think about nuclear weapons and Kim Jong Il and King Jong Un," said another. "But now when I think about North Korea, I think about people like you."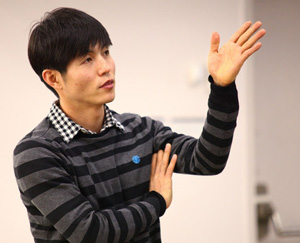 Shin — soft-spoken, reserved but clearly pleased to be in the students' company — explained why he had cancelled some of his engagements to come to Halifax.
"I saw hope in all of you in coming here… all of you, what you did — your activism, your events through the Camp 14 Project — I cannot speak for what effect it had on other people, but for me it had a great changing effect and gave me great hope."

A work in progress


The students say the lessons they learned in Dr. Huish's class are ones they'll carry with them as they consider political action in the future.

"We've learned about being as prepared as possible when you're looking to raise awareness about an issue and to get people on board," says student J.P. Cater. "We've learned the importance of a clear message and a discernable solution."

And the experience of getting to meet the man who inspired their work was one that will also stay with them.

"With Shin coming here, it's fulfilling in the sense that not every class lets you see your theory come to fruition," adds Cater.

"I'd like to think this is a work in progress," says Dr. Huish of the class' Camp 14 Project. "North Korea is appearing more in the news, in a way that's either looking at leadership or at nuclear proliferation. But in terms of the longstanding human rights abuses, with nearly every clause of the UN Charter violated, this conversation is exactly how it gets on the world stage: by engaging people.

"Hopefully those who come out and see Shin Dong-hyuk will find their own ways to carry this conversation forward."

Shin Dong-hyuk will speak at a public event tonight — Thursday, March 7 — in the Scotiabank Auditorium of the Marion McCain Arts and Social Sciences Building. The event is free, and starts at 7:30 p.m.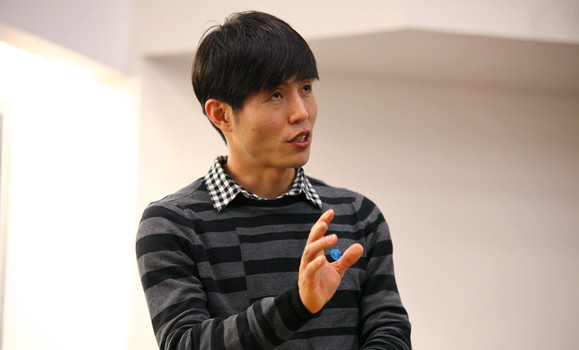 Learn more