Each year, thousands of books are checked out from Dalhousie's five libraries: Killam, Kellogg, Sexton, Dunn and MacRae. It probably doesn't come as a surprise that the most borrowed of these are textbooks, particularly medical ones. So we decided to dig deeper into the Novanet numbers and pull out something a bit more interesting: the five most popular works of Canadian literature, checked out from Dal Libraries over the past year.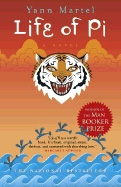 1. Life of Pi, by Yann Martel
When Pi Patel is sixteen, his family emigrates from India to North America aboard a Japanese cargo ship, along with zoo animals bound for new homes. When the ship sinks, Pi finds himself alone in a lifeboat, his only companions a hyena, an orangutan, a wounded zebra and a Bengal tiger. Martel's acclaimed novel became a feature film last year, directed by Ang Lee, which is nominated for 11 Oscars at this Sunday's Academy Awards.

2. Twenty-Six, by Leo McKay Jr.
A family is forever changed after a devastating mining accident claims the lives of twenty-six men, one of them their son. Written in spare, hard-hitting prose and inspired in part by the Westray mining disaster, Twenty-Six is a novel of human struggle and a community transformed by tragedy. Twenty-Six was also the One Book Nova Scotia selection for 2012 as well as the most recent Dal Reads selection.

3. The English Patient, by Michael Ondaatje
Three damaged people — Hana, the exhausted nurse; Caravaggio, the maimed thief; and Kip, the wary sapper — are each haunted by the riddle of the English patient, the nameless, burned man who lies in an upstairs room. Set in an Italian villa at the end of World War II, the mysterious man's memories of passion, betrayal and rescue illuminate the novel like flashes of heat lightning.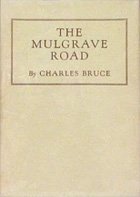 4. The Mulgrave Road, by Charles Bruce
This collection of poetry was first published in 1951 and won a Governor General's Award in 1952. The poems are alive with details of Maritime culture and the motifs of ancestors and the connection between past and present are explored.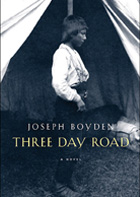 5. Three Day Road, by Joseph Boyden
Niska, the last Oji-Cree medicine woman to live off the land, has received word that her sole living relation Xavier has been gravely wounded in the war. As she paddles him home on a three-day journey, she realizes that all she can offer in her attempt to keep him alive are the stories of her life. In turn, Xavier relates the horrifying years he spent in Europe as a skilled sniper. Three Day Road is inspired in part by the World War I Canadian hero Francis Pegahmagabow.


Find more great reads — Canadian or otherwise — by searching the Dalhousie Libraries' catalogue.