Two major developments occurred Thursday in the ongoing negotiations with the Dalhousie Faculty Association (DFA).

The first was that DFA formally issued notice that its members will strike on Monday, March 12 if an agreement with the Board has not been reached.

The second was that the Government of Nova Scotia announced that university pension plans, including Dalhousie's, would now receive full and permanent solvency relief. The need to move to a jointly-sponsored pension plan to receive solvency relief has been a major issue in the negotiations; if Dalhousie did not, it would have been required to begin yearly payments of up to $50 million to make up its solvency deficit. With this announcement, those payements would no longer be necessary.

An update on Dalhousie's negotiations website called the development "promising" and reiterated the importance, in light of the information, that both teams continued to negotiate. In a press release, DFA President Anthony Stewart said, "Given this was the major stumbling block in our negotiations, we are more optimistic than ever that both sides can come to an agreement and avoid a strike."

The negotiating teams have spent the past two days at the bargaining table with the aid of a government conciliator. Talks are scheduled to continue tomorrow.

Dalhousie's negotiations website continues to be updated with strike contingency Q&As for students. It also published today that the conciliation report has been filed in talks with NSGEU Local 77, which means that the union would be in a legal strike position in two weeks (March 22), provided they give 48 hours' notice to strike. The update noted that the Board's negotiating team has requested more dates at the table.

The letter below was emailed from Vice-President Academic and Provost Carolyn Watters to all Dalhousie students Thursday afternoon.

Memo to students re: strike update

From: Carolyn Watters, Vice-President Academic and Provost
Date: Thursday, March 8, 2012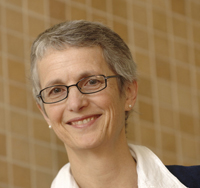 Two important events happened today relating to negotiations with the Dalhousie Faculty Association (DFA).


The first is that the DFA issued strike notice for Monday, March 12. This means that if the situation does not change at the bargaining table, DFA members could be on the picket lines Monday morning and most classes at the university would be cancelled.


The second is that the Government of Nova Scotia has announced that it is granting permanent solvency relief to university pension plans. One of the factors in our negotiations has been that if Dalhousie did not move to a jointly-sponsored pension plan, it would be required to begin yearly payments of up to $50 million. Today's announcement means that these payments would no longer be required.


This is a promising development, though it is too soon to know exactly what this means for the negotiations. On our end, we remain committed to staying at the table as long as it takes to get an agreement.


Strike contingencies


We continue to update our strike contingency Q&As for students on the negotiations website. We know many of you are worried about what a strike starting Monday would mean for completing the rest of the year. Let me offer my personal commitment:

We will make every effort to reach a resolution with our faculty.
We will bring the term to a successful and timely completion.
We will provide options so that every student can complete every course, on or off campus.


I know you want more details from us than we are able to provide, since post-strike planning will depend on factors that we simply do not know, such as the duration of a strike. What we do know is that 10 weeks of the term completed gives us plenty of options for ensuring that every student completes their courses, that the term finishes on time and that convocation proceeds as planned. 


The Senate team that will consider back-to-class protocols following a strike will have student, faculty and administration representatives, whose goal will to be put in place processes and procedures that are fair and allow you to complete your term.


Supporting your learning


A DFA strike means that most classes will cease. The negotiations website has a list of the classes that will be continuing during a DFA strike.


This does not mean that your learning has to cease. We encourage you to form study groups with your classmates and peers, to work with your TAs to review existing material where appropriate, and to keep up with your readings and assignments. 


We will help. Our campus learning resources—from our libraries, to OWL/BLS, to the Writing Centre—remain open and available for you to take advantage of. We will also keep classrooms open and available for your use, and make it easy for you to book other space to get together with your classmates.


Part of the reason that Dal's learning environment is second-to-none is the enthusiasm by which students like you approach your studies. We don't want that enthusiasm to diminish if a strike occurs: we will do whatever we can to help you keep learning, thinking and studying as best as possible under the circumstances.


Picket line protocol


Finally, let me reassure you that campus will stay open during a DFA strike, from our residences and Food Services locations to Dalplex and services such as Student Accounts and the Registrar. 


We have published picket line protocols that apply to all parties involved: students, faculty and staff. Here are a few key points:
Striking DFA members have a legal right to picket on property adjacent to University facilities, but you have a right to cross those picket lines as well.
You should remain patient and calm, whether driving, biking or walking onto campus.
Picketers are entitled to a polite response, and to distribute information and speak with you. However, they will allow you to access campus.

Committed to a resolution


Like many of you, we remain hopeful that we can reach an agreement with our faculty at the bargaining table. 


If a strike does occur, we promise that we will continue to support your schoolwork and your extracurricular activities. When the strike ends, and we return to classes, we will complete your term.


Carolyn Watters

Vice-President Academic and Provost