Kudos from the Vice-President Academic and Provost celebrates external recognition for outstanding achievements of Dalhousie faculty, staff, and students.

Faculty of Arts and Social Sciences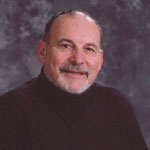 Congratulations to Donald Clairmont (emeritus, Sociology and Social Anthropology) who was selected for the Canadian Criminal Justice Association's Research Award for his outstanding work on a number of research projects, particularly his study on "Violence and Public Safety in the Halifax Regional Municipality."



Congratulations to Ronald Tetrault (English) on being recognized with the 2012 Outstanding Achievement for Computing in the Arts and Humanities Award, from the Society for Digital Humanities, for his work pioneering online digital archives of rare early editions as co-editor of Lyrical Ballads:  an Electronic Scholarly Edition (1995-2003), a collection of poems by British Romantics William Wordsworth and Samuel Taylor Coleridge. This award acknowledges those who have made a significant contribution to computing in the arts and humanities, whether theoretical, applied or in the area of community building. 

Faculty of Health Professions


Congratulations to Mohammed Al-hamdani (recent graduate, MHA) whose recent paper, "Health Care Cost Recovery: Lessons for Canada from the U.S. Litigation Experiences," was one of the top five papers in the 2011 American Academy for Medical Administrators' (AAMA's) student paper award competition. Students from at least 70 universities in North America took part in this competition. Mr. Al-hamdani was the only applicant from Canada to receive an honourable mention. The review has been published by the AAMA, and Mr. Al-hamdani has been invited to present the topic at the National Conference on Tobacco or Health in Toronto.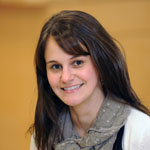 Congratulations to Heidi Deal (pictured), Neil MacKinnon, and Todd Boyle (Pharmacy) – the Safety NET-Rx group – who recently won the Research in Social and Administrative Pharmacy (RSAP) Best Paper Award for 2011 for "Determinants of Medication Incident Reporting, Recovery and Learning in Community Pharmacies: A Conceptual Model." The paper will be published, and acknowledged as the winner in the March Edition (Volume Eight) of the RSAP journal.
Congratulations to Jacqueline Gahagan (Health and Human Performance, pictured above) who will be inducted into the Nova Scotia Health Research Foundation (NSHRF) Decade Club at a ceremony on February 8, 2012. The Decade Club recognizes individuals who have had an ongoing relationship with the NSHRF for 10 consecutive years, and have fostered and supported the NSHRF and the Nova Scotia health research community through serving as a volunteer, participating in NSHRF programs, holding an award and mentoring others.

Faculty of Management


Congratulations to Dalhousie's Faculty of Management for once again (second year in a row) being awarded a Global Business Education Award for being the Most Innovative Business School in Canada. Introduced last year, the awards recognize business schools around the world with faculty who are "at the epicenter of the debate regarding moral practice and must teach a different way of conducting business – a style that does not revolve around greed and benefits wider society."

Faculty of Science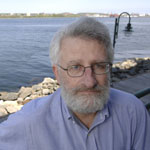 Congratulations to John Cullen (Oceanography) upon receiving the Ruth Patrick Award from the American Society for Limnology and Oceanography (ASLO). The Ruth Patrick Award is made "to honour outstanding research by a scientist in the application of basic aquatic science principles to the identification, analysis and/or solution of important environmental problems." Dr. Cullen, and co-recipient Penny Chisholm (MIT), received the award for "their significant contributions to the global community in their foresight and effective efforts in addressing the environmental impacts of ocean iron fertilization which has led to high quality research on iron biogeochemistry and plankton dynamics as well as the development of key policies through the International Maritime Organization and UN Convention on Biodiversity."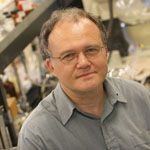 Congratulations to Don Weaver (Biomedical Engineering Medicine, Chemistry, Medicine) upon being awarded the 2011 Jonas Salk Award by March of Dimes Canada and Sanofi Pasteur for his ground-breaking work into drugs to alleviate neurological conditions associated with seizures and dementia.  The award will be formally presented by Mark Lievonen, President, Sanofi Pasteur Limited at March of Dimes' signature fundraising event Ability & Beyond Gala, taking place May 3, 2012 at the Royal York Hotel in Toronto.

The Office of the Vice-President Academic and Provost relies on you to provide information regarding awards and recognitions received.  If you have recently received special recognition, or know of a colleague who has, please submit this news to kim.thomson@dal.ca for inclusion in an upcoming publication of Kudos.