There is still much work to be done towards a proposed merger between Dalhousie and Nova Scotia Agricultural College. But Dal's lead on the project says that the process is moving along according to schedule.

"There's been a huge amount of collaboration thus far, and the individuals who have been contributing to this process have really been doing so above and beyond their day-to-day roles," explains Susan Spence Wach, associate vice-president, academic programs, who is representing Dalhousie in the discussions.

"I think that speaks to the importance this has for people, that they see the great things this will create when it's all said and done. So I'm really pleased that we're where we thought we would be at this point."

It's an intense timeline: the parties involved—Dal, NSAC and the Government of Nova Scotia—are hoping to have next fall's cohort begin their studies as Dalhousie students. Meeting this target requires provincial legislation to be passed in the spring, meaning a working agreement for a merger needs to be reached by the end of this year.

Working through the due diligence

Since the merger talks were announced in May, members of 14 different working groups have been diving deep into the opportunities and concerns that a merger would present, issuing reports that will inform the negotiations.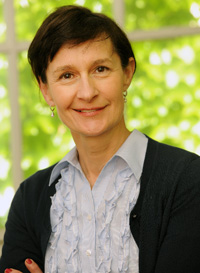 "This discovery phase has really been helping us move into formal due diligence," says Ms. Spence Wach. "It's about ensuring that from the perspective of all three partners that we fully understand the key elements of a merger scenario." She adds that because there is already a strong academic relationship between the two schools, it will be administrative issues—finance, human resources, information technology, and property and assets—that are likely to be the major topics in negotiations with the Government of Nova Scotia.

The reason that the negotiations are between Dal and the government—represented by Peter Underwood, deputy minister of special projects—is that NSAC is a division of the Department of Agriculture. In fact, many of NSAC's administrative functions such as human resources and facilities management are presently supported or performed by government. One way of looking at this merger, says Ms. Spence Wach, is as a process to "disentangle" NSAC from the government system and to integrate its programs and services with Dalhousie.

NSAC has been well represented in the process, though – and that's important, since the goal of the merger is to support and enhance NSAC's expertise in agricultural research and education.

"There are staff and faculty from NSAC throughout our working groups, and their leadership and expertise have been crucial – not just for background during the discovery and negotiation phases, but going forward into transition mode should we continue with the merger," says Ms. Spence Wach. "In particular, they've been critical in helping draft our merger principles and objectives, which outline the vision of what we're trying to achieve in a merger and the ideas that will guide our process."

Considering future possibilities


Notably, the principles and objectives state that a merger would seek to maintain not only NSAC's agricultural mandate, but also its small-campus culture. While many of the details are still being worked out, the proposed governance structure would have NSAC become a campus of Dalhousie (with a name still to be determined), home to a new Dalhousie faculty. It would be led by a campus principal/dean, a dual role that would oversee both the academic and operational elements of the new campus. The campus would also have an advisory body with representation from government and industry, ensuring that it fulfills its community-focused agricultural mandate.

Ms. Spence Wach says that she expects some intense weeks of work ahead, as Dal and the government begin their negotiations in earnest. But she's optimistic that the opportunities presented by a merger will, ultimately, help guide the merger process to fruition.

"The more discussions I have with individuals, the more they talk about the possibilities for the future – increased collaboration between faculty and researchers, more chances for international development work, more program options for students. The breadth of what NSAC delivers in the agricultural spectrum continues to inspire me, and I think that the opportunity for Dalhousie to help increase the reach of those academic and research programs is a very exciting one – not only for the university but for government, industry and the region at large."

For more on the merger—including Q&As and regular updates—visit its website, http://nsacdalmerger.ca