Dalhousie celebrates the accomplishments of its graduating students during Spring Convocation, taking place at the Dalhousie Arts Centre from May 24 to 31.

In a century-old tradition, 2,929 graduates will join the ranks of Dalhousie alumni, now 100,000 strong. It's a beautiful occasion, full of pomp and ceremony, with graduates wearing ceremonial hoods colour-coded according to their field of study, over top of flowing black academic gowns. Those obtaining their master's degrees will also don a mortar board, while PhD recipients put on a birretum, a velvet cap with a tassel.

Also being honoured during spring convocation are eight distinguished entrepreneurs and community leaders: Larry Beasley, David Braybrooke, Michael Robert Duck, Ivan Duvar, the Honourable Myra Freeman, Thom Mason, Gregory Petsko and William Rand.

Convocation is a special time at the university. Dalhousie extends warmest congratulations to our newest alumni and honoured guests.

Larry Beasley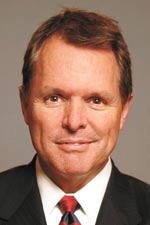 Larry Beasley is an internationally recognized urban planner whose vision helped transform Vancouver into one of the most livable cities in the world.

Mr. Beasley developed a participatory and socially responsible approach to zoning, planning and design that is recognized across borders as 'The Vancouver Model.' During 30 years as director of planning with the City of Vancouver he developed land use and transportation plans that, along with careful management, dramatically reshaped the inner city.

As the founding principal of Beasley and Associates, an international consultancy, he continues to be in demand around the world — in -Canada, the United States, the Netherlands and the United Arab Emirates.

Students at the University of British Columbia benefit from his expertise as the Distinguished Practice Professor of Planning.

In 1996, the United Nations recognized his work as one of the 'World's 100 Best Planning Practices.' Mr. Beasley has received many of his industry's highest awards and, in 2004, was inducted as a Member of the Order of Canada, the nation's highest honour for lifetime achievement.

David Braybrooke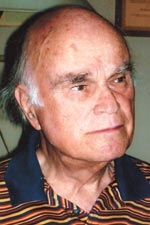 David Braybrooke, one of the most esteemed philosophers of our time, has been described as both the "politician's philosopher" and the "citizen's philosopher."

He came to Dalhousie in 1963 from Yale as a cross-appointed professor in the philosophy and political science departments. His international reputation as a political philosopher and his prolific output as a writer brought considerable attention and attracted some of the finest faculty and students to Dalhousie.

By the time he left Dalhousie in 1990, Dr. Braybrooke had transformed the philosophy department into one of the strongest in Canada.

On campus, he was a leader and mentor to faculty. In the classroom, he inspired students to reach new intellectual and ethical heights. Many graduates carried those insights into successful careers in public service. His sense of fair play and decency helped build a collegial atmosphere that permeated the university.

Dr. Braybrooke's contributions have had an impact inside and outside the academic world. His political philosophy captures the underlying principles at work in the everyday politics of a liberal democracy.

Dr. Braybrooke has authored 11 books and published more than 80 articles on social, political and ethical philosophy. He is a man whose philosophical style is called "engaged philosophy" and his engagement shows little sign of abating.

Michael Duck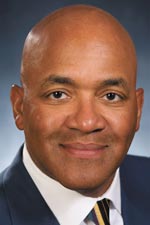 Anyone who's ever enjoyed a cup of coffee at Tim Hortons, Starbucks or McDonald's — and counted on a consistent amount of cream, flavor or sweetener to balance the brew — can thank inventor and entrepreneur Michael R. Duck.

Mr. Duck is a self-made, high-tech equipment developer who founded A.C. Dispensing Equipment Inc. of Lower Sackville, Nova Scotia. His superb mechanical aptitude and intuition, combined with his work ethic, lead him to create technologically advanced solutions for challenging problems.

A sophisticated series of machines have been invented, developed, -marketed and distributed by his company SureShot, which employs 70 people who produce more than $15 million in annual exports from Nova Scotia.

He inspires young Nova Scotians of African descent who are interested in careers in engineering and applied science. In recognition of his commitment, the Black Business Initiative presented Mr. Duck with the Hector Jacques Award of Business Excellence in 2005.

As a community leader and contributor, he and his company have a long history of support for a variety of causes.

Ivan Duvar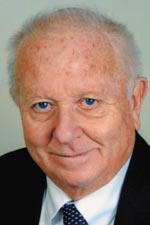 While president and chief executive officer of Maritime Telegraph and Telephone (MT&T), Ivan Duvar not only lived through the communications technology revolution; he led it.

Born in Charlottetown, P.E.I, Mr. Duvar earned his Bachelor of Engineering degree from the Nova Scotia Technical College in 1962.

During more than 30 years with MT&T, Mr. Duvar played a transformative role in telecommunications in Nova Scotia. He led the company's modernization program that brought one-party dialing service to the province. As president and CEO, he prepared the company for changes that were on the horizon as a result of deregulation and the advent of cellular technology. And as chairman of the board, he oversaw the merger of four regional telephone companies.

Today, Mr. Duvar is president and CEO of MIJAC Incorporated, a private investment firm, and remains a steadfast community leader. He has chaired the Halifax-Dartmouth United Way Appeal, served as president of the Halifax Board of Trade, and been a director for Symphony Nova Scotia, the Arthritis Society of Canada and the IWK Foundation. He is a past member of Dalhousie's Board of Governors and has served on the advisory board for the School of Business Administration.

Myra Freeman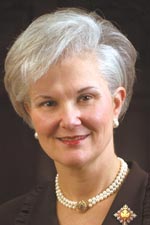 The Honorable Myra Freeman was the first woman appointed to the position of Lieutenant Governor of Nova Scotia, serving from 2000 to 2006. She was also the first Jewish Lieutenant Governor in Canada.

As Lieutenant Governor, the former Halifax teacher put her personal stamp on the position, taking it far beyond the ceremonial. With energy and warmth, she opened the doors to Government House, welcoming Nova Scotians to attend various events, including levees, concerts and receptions.

With a special interest in arts and culture, she transformed the stately mansion on Barrington Street into a lively showcase for the work of Nova Scotia visual artists. She also established the Lieutenant Governor's Masterworks art prize to recognize, reward and encourage excellence in creative media, including architecture, sculpture, dance and poetry. She launched many initiatives that reflect her professional expertise in youth and education.

Born in Saint John, N.B., Ms. Freeman has two degrees from Dalhousie—a Bachelor of Arts and a Bachelor of Education—and five honorary degrees, all from Nova Scotian universities. She has received many accolades, including the Order of Nova Scotia, the Order of Canada and the Queen Elizabeth II Golden Jubilee Medal. She is an honorary captain (Navy) of the Canadian Forces.

Thom Mason
Thom Mason is director of the Oak Ridge National Laboratory, the United States Department of Energy's largest multi-program research lab and the world's foremost facility for studying neutron science.

He first joined joined the Oak Ridge laboratory in 1998, to lead its $1.4 billion Spallation Neutron Source (SNS) project. Under his direction, the SNS – considered the most powerful neutron source in existence – was completed on time and on budget.

He quickly moved through the ranks at the Oak Ridge National Laboratory to become director of a facility with a billion-dollar budget and about 4,000 staff members. Research projects are diverse and varied, exploring everything from supernovas to new materials for the transportation industry. Dr. Mason's leadership has facilitated collaboration among scientists from around the world.

A native of Dartmouth, N.S., Dr. Mason graduated with a science degree from Dalhousie in 1986. As an undergraduate, he spent many hours at the university's CKDU radio station and claims the experience provided some of his best management training.

Gregory Petsko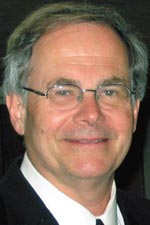 Gregory Petsko is in the company of extraordinary individuals — people like Charles Darwin, Margaret Mead and Thomas Edison. Dr. Petsko joined this illustrious group about a year ago when he was elected to the American Philosophical Society, founded in 1743 by Benjamin Franklin to represent exceptional scholarly accomplishment.

A veteran scientist, Dr. Petsko is one of the world's leading researchers in the structural basis of biochemical properties, with particular expertise in protein crystallography. He studies the role of proteins in human disease and examines therapeutic approaches at the molecular level, providing insights that are likely to advance the prevention and treatment of diseases like Parkinson's and Alzheimer's.

While Dr. Petsko is an esteemed researcher, he is even more committed to training the next generation of scientists. He says his greatest accomplishment will always be the more than 100 graduate students and post-docs he has helped train. He is proud to have taught freshman chemistry almost continuously for 25 years.

His list of awards is long and varied: he's been co-recipient of both a Max Planck Prize and a Lynen Medal, and has been honored with a Guggenheim Fellowship. He's been elected to the National Academy of Sciences, the Institute of Medicine and the American Academy of Arts and Sciences.

William Rand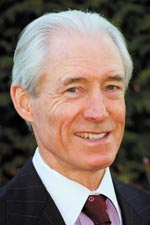 As both a lawyer and an investor, William Rand has been a catalyst supporting the success of entrepreneurs across Canada and around the world.

Born in Kamloops, B.C., and raised in Montreal, Mr. Rand earned his law degree from Dalhousie in 1966. After articling and practising with Davis & Company—one of Vancouver's largest law firms—he left to co-found his own firm. He practised continuously with Rand Edgar & Sedun, focusing on corporate and securities law, until 1992. Upon retiring from law, he formed the Rand Edgar Investment Corporation, a private company that invests in early stage venture capital companies.

Committed to supporting education, Mr. Rand is an active Dalhousie alumnus who has helped with recruitment activities and donated generously to the university for more than 25 years. He was an associate governor for Dalhousie for 12 years, serves on the Dalhousie Advisory Council and is a recipient of the President's Circle Medal.

Along with his wife, Tracey, Mr. Rand is a leadership donor to York House School in Vancouver. He is also a former chair of the school's board and chaired its capital campaign.

Convocation schedule:


May 24 at 9:30 a.m.:  Faculties of Arts and Social Sciences and Graduate Studies
May 24 at 2:30 p.m.:  Faculties of Arts and Social Sciences and Graduate Studies. Honorary Degree Recipient: David Braybrooke
May 25 at 9:30 am: Faculties of Architecture and Planning, Computer Science and Graduate Studies. Honorary Degree Recipient: Larry Beasley, C.M.
May 25 at 2:30 pm:  Faculties of Science and Graduate Studies
May 26 at 9:30 am:  Faculties of Science and Graduate Studies. Honorary Degree Recipient: Thomas Edward Mason
May 26 at 2:30 pm:  Faculty of Science, School of Dental Hygiene, College of Pharmacy and Faculty of Graduate Studies
May 27 at 9:30 am:  Faculties of Medicine, Dentistry and Graduate Studies. Honorary Degree Recipient:  Gregory A. Petsko, D.Phil
May 27 at 2:30 pm:  Faculties of Law and Graduate Studies. Honorary Degree Recipient: William A. Rand
May 30 at 9:30 am:  Faculties of Health Professions and Graduate Studies. Honorary Degree Recipient: Honourable Myra A. Freeman, C.M., O.N.S.
May 30 at 2:30 pm:  Faculties of Health Professions and Graduate Studies.

'May 31 at 9:30 am:  Faculty of Management. Honorary Degree Recipient: Michael Robert Duck
May 31 at 2:30 pm:  Faculties of Management and Graduate Studies
June 01 at 9:30 am:  Faculties of Engineering and Graduate Studies
June 01 at 2:30 pm:  Faculties of Engineering and Graduate Studies Honorary Degree Recipient: Ivan Ernest Hunter Duvar, PEng

For more information, visit the Convocation website.