Architecture and Planning
Stephanie Davidson
Stephanie Davidson, from rural South-Western Ontario, is graduating with a Master of Architecture. Her passion for architecture has inspired her to gain both academic achievement and international work and study experience. She was designated an "Outstanding Graduate" from the School of Architecture and has received the Power Corporation of Canada Research Fellowship from the Canadian Centre for Architecture, among other awards. During her studies, she completed an architectural internship with Architekt Florian Haydn Vienna, Austria, and was a guest critic for first-year reviews at the Pratt School of Architecture in Brooklyn, New York. Stephanie also completed a Bachelor of Fine Arts at Mount Allison University, a Bachelor of Environmental Design Studies at Dalhousie, and attended the Architectural Association School of Architecture in London, UK, before completing her Masters thesis at Dalhousie. She is now an intern architect at Provencher Roy et associés architectes in Montréal.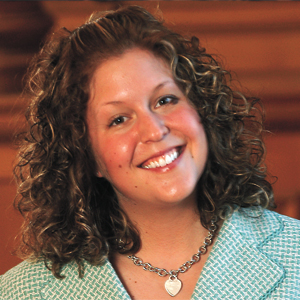 Arts and Social Sciences
Jennifer Morrison
Jennifer Morrison, of Dartmouth, Nova Scotia, is graduating from Arts and Social Sciences with a Bachelor of Arts, Combined Honours in History and Political Science. Jennifer is a recipient of many awards including a Dalhousie Law School Entrance Scholarship, the Chancellor's Scholarship, and the Dr. George E. Wilson Memorial Scholarship (2003, 2004). Throughout her university career, Jennifer worked extensively for the Dalhousie Gazette as a News Editor, contributing writer and fashion columnist. As a member of the Golden Key International Honour Society (Dal Chapter), she acted as the community service director, public relations director and newsletter editor for a variety of volunteer activities and events. Jennifer is attending Dalhousie Law School in September 2005.
Dentistry
Andre Pellerin
Andre Pellerin, of Halifax, Nova Scotia, will graduate with a Doctor of Dental Surgery. Among other scholarships, he is a recipient of the Don Stephenson Memorial Scholarship (2005) which recognizes academic excellence and outstanding abilities in patient treatment. Throughout his successful academic career, Andre has balanced academic achievement with international success as a high performance athlete. He was a member of Canada's National Sprint Canoe Team and the Canadian National Dragon Boat Team for several years, earning 22 international medals, 18 national championships and a current national record. Eight of the 22 international medals were world championships. He is a Second Lieutenant in the Canadian Armed Forces' Dental Officer Training Program (DOTP), and will be promoted to Captain upon graduating.
Engineering
Laura Gerrior
Laura Gerrior's enthusiasm for math and science has resulted in three university degrees and two diverse career choices. The Stellarton, Nova Scotia native is graduating with a Bachelor of Engineering (Electrical) and already has a Bachelor of Science (Math) from Dalhousie and a Bachelor of Education from the University of Alberta. A former grade 12 math teacher, Laura is now employed with the Department of National Defence as an Electrical Engineer. While at Dalhousie Laura put her teaching skills to good use, as a tutor and a volunteer in an adult literacy program.
Graduate Studies
Norma Johnson
It was in high school that Norma Johnson first became interested in librarianship. While growing up in Sydney, Nova Scotia (Whitney Pier), Norma volunteered in her school library, starting in grade 11. That experience and a solid belief in herself guided Norma through some rocky times to her current achievement: graduating from Dalhousie's Master of Library and Information Studies Program. At one point during her undergraduate degree Norma was forced to drop out of university due to financial difficulties. She credits the support of her parents and friends for rekindling her belief in herself, enabling her to return to full-time studies. Now with an undergraduate and Master's degree to show for her hard work and perseverance, Norma is looking forward to a bright future, filled with even more achievement and success.
Health Professions
Phil Doiron
Phil Doiron, of Moncton, New Brunswick, is graduating with a Bachelor of Science in Pharmacy. Phil's many accomplishments as a Dalhousie student have been noted by his professors, his peers, and on a national scale by his profession. Throughout his time at Dalhousie, he was recognized for outstanding student leadership as president of the Dalhousie Student Pharmacy Society, which was recently named Student Society of the Year. Perhaps one of his most rewarding endeavours was traveling to South Africa with Dalhousie medical students to volunteer at an HIV clinic. Prompted by a shortage of medications there, Phil brought a six-month supply of donated primary care medications and antiretrovirals. This experience among others earned Phil the Canadian Pharmacists Association Centennial Award, and the Pharmacy Practice Commitment to Care Award, given by Pharmacy Practice Magazine. He is also a recipient of a Dalhousie Board of Governors Award. His leadership and volunteer accomplishments are all the more remarkable considering his 3.97 grade point average, which placed him in the top two overall of his pharmacy class.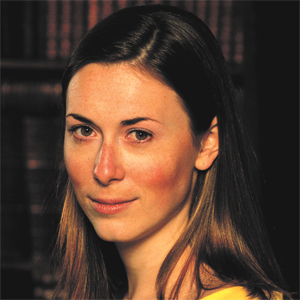 Law
Anne Tardif
Anne Tardif, of Montreal, Quebec, is graduating from Law. She is a recipient of the Nova Scotia Law Foundation Scholarship (2002, 2003, 2004) and a Dean's List recipient from 2002-2005. In 2001, she received the Certificate for International Political and Social Sciences (Honorable Mention) from the Institut d'Etudes Politique de Paris, where she studied as an undergraduate exchange student. She has also completed a Bachelor of Arts degree from McGill University (a joint Honors Program in History and Political Science). During her studies at Dalhousie, she worked as a tutor and a research assistant for Dalhousie Law School. Anne begins her legal career immediately, as a Law Clerk for the Supreme Court of Canada, starting in September 2005.
Management
Ryan Deschamps
Ryan Deschamps, of Dartmouth, Nova Scotia, is graduating with combined Masters of Library and Information Studies, and Masters of Public Administration. For Ryan, the interdisciplinary nature of this combination made perfect sense. "Helping people access information is a noble public service, and public servants depend on information for the effective design and implementation of policy," says the Dalhousie graduate, who already completed a BA in English here. Ryan is the inaugural graduate for this dual degree. His commitment to life-long learning has expanded to his on-campus work experience. Throughout his time at Dalhousie, Ryan worked as a Tutorial Assistant for the Department of Music, a Reference and Research Assistant at the Killam Library, and a Study Skills Instructor with Counseling and Psychological Services. In October 2003, Ryan says he "earned his most challenging and rewarding life opportunity:" the birth of his son, Adrien with his wife Wanda.
Medicine
Jonathan Gaudet
Jonathan Gaudet, of Charlottetown, PEI, is graduating with a Doctor of Medicine. His impressive academic record includes co-authoring several publications and presentations during his undergraduate and graduate studies. He has gained clinical experience in oncology through a Cancer Care Nova Scotia Summer Scholarship at the QEII Health Sciences Centre in Halifax, and his area of research involved outcomes of brain metastasis patients. He has won several scholarships and awards, including the Ross Stewart Smith Scholarship from the Dalhousie Faculty of Medicine for academic standing in the top 10 per cent. Jonathan rounded out his solid academic background with volunteer work, and international experience, including an exchange program with the University of Otago in New Zealand, which he completed during his undergraduate studies. He was very active in student life, and was elected co-president for the Class of 2005 by his peers. With all his accomplishments, this new physician still finds time for hobbies and interests, including competitive Ultimate Frisbee.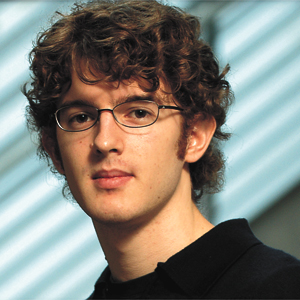 Science
Gregory Rockwell
When Gregory Rockwell walks across the stage to receive his Bachelor of Science (Combined Honours in Chemistry and Mathematics), he won't be the only one in the family with a Dal degree. Gregory's father, mother, grandfather and grandmother all attended Dalhousie. He received more than 15 scholarships and prizes while attending Dalhousie, including the prestigious Julie Payette-NSERC Research Scholarship this year. For the past five years he earned Dean's List standing, and spent four consecutive summers doing research funded by USRAs. He will graduate with a perfect 4.3 GPA.
Transition Year Program
Ashley Paris
Ashley Paris, of Truro, Nova Scotia, has successfully completed the Transition Year Program (TYP), and plans to pursue a career in nursing. She was pleased to be chosen for the Morris Saffron Prize for highest academic standing. Ashley had a busy year, balancing her studies with several jobs in the customer service field. She has been highly involved with figure skating for most of her life, and has competed in various competitions throughout Canada. She has received numerous skating medals and an award for Female Athlete of the Year Under 17, awarded by Sport Heritage, Truro. She has also volunteered as an amateur skating coach and enjoyed helping her community by teaching young children the joys of skating.