ESS Lecture Series Schedule


Fall 2023 Term
ESS Lecture Series
Since 2010, the College of Sustainability has hosted a weekly ESS (Environment, Sustainability and Society) Lecture Series that is open to the public. Local and international scholars, journalists, social activists, artists, public intellectuals, and elders share their wisdom and experience on wide ranging topics related to environmental sustainability, social justice, Indigenous perspectives, and the impacts of climate crisis.
For several semesters during the COVID pandemic, the lecture series was presented virtually on Zoom. Going forward, the series will be presented in a hybrid format — with most speakers in person in Ondaatje Auditorium in the McCain building as well as livestreaming to Zoom.
Unless otherwise noted, all lectures begin Thursday evenings at 7:15 p.m. in the Ondaatje Auditorium, 6135 University Avenue, Marion McCain Arts & Social Sciences building. All welcome. Free of charge. 
Please write to sustlife@dal.ca to obtain the Zoom link or to suggest a future speaker or topic.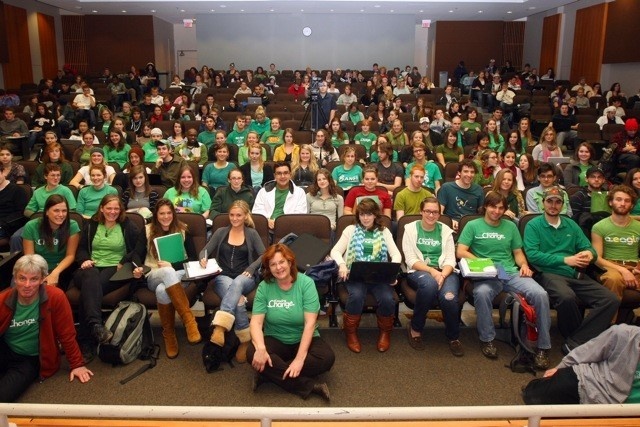 7 September 2023 - College of Sustainability / Environment, Sustainability & Society (ESS) Orientation Event for SUST students
Hosted 7:00-8:30pm in the Mona Campbell Building Atrium (1459 Lemarchant Street).
As we kick off the new semester, ESS students (new and returning) are invited to join us for an evening of music, snacks, presentations from student societies, and an introduction to some of the profs at the College of Sustainability!
———————————————————————————————————————
NOTE: ALL LECTURES TAKE PLACE IN ONDAATJE AUDITORIUM, MARION MCCAIN BUILDING 7:15-8:45 PM



14 September 2023 - Judicialization of International Marine Law
15th Annual Douglas M. Johnston Lecture, co-hosted with MELAW (Marine & Environmental Law Institute)
Natalie Klein, Professor, University of New South Wales
International courts and tribunals have played an important role in the development of international marine environmental law from the 1893 Bering Fur Seal Arbitration through to the current requests for advisory opinions on climate change from the International Court of Justice and the International Tribunal for the Law of the Sea. This lecture will consider the judicial contributions to international marine environmental law, asking why the judicial path has been taken and whether it delivers the outcomes needed for the marine environment.

Dr. Natalie Klein is a Professor at UNSW Sydney's Faculty of Law & Justice, Australia, and an Australian Research Council Future Fellow. She is currently President of the Australian Branch of the International Law Association and a Trustee for the UK-based charity Human Rights at Sea. Klein's research focuses on law of the sea and international dispute settlement. Her recent publications include Judging the Law of the Sea (with Kate Parlett; OUP, 2022) and the edited volume Unconventional Lawmaking in the Law of the Sea (OUP, 2022). With Rosemary Rayfuse and Aline Jaeckel, she co-edited Research Handbook on International Marine and Environmental Law (2nd ed., Edward Elgar, 2023).
———————————————————————————————————————
21 September 2023 - Building Equity in Ocean Science
Co-hosted with the 2023 Marine Affairs Sustainable Oceans Conference              Turning Tides (Supported by the Sobey Fund for Oceans)
Cinda Scott
Dr. Cinda P. Scott completed her Ph.D. in 2009 at the University of Miami's Rosenstiel School of Marine & Atmospheric Science in Marine Biology and Fisheries with a focus in molecular evolutionary genomics. Since 2014, she has directed The School for Field Studies Center for Tropical Island Biodiversity Studies program in Bocas del Toro, Panamá, dedicated to the study of anthropogenic impacts of tourism on the natural environment. Maintaining interests in MPAs, coral reef ecology, and conservation biology, her current research examines the health and complexity of mangrove ecosystems throughout Bocas del Toro.
———————————————————————————————————————
28 September 2023 - Community Bonds and Social Finance

Tim Nash
, Good Investing
and 

Satyameet Singh, Tapestry Capital
———————————————————————————————————————
5 October 2023 - HalifACT; Acting on Climate Together
Sera Thompson and Scott Stoneman, Halifax Regional Municipality
Details to come.
———————————————————————————————————————
12 October 2023 - Shipping: Challenging Systems and Structures with Clean Energy
Danielle Southcott, Chief Executive Officer, Veer Group
Founder of Earthshot Prize-nominated ''Veer Group'' and the award-winning SAILCARGO INC., Danielle Southcott was named by the Royal Institute of Naval Architects as one of the most influential women of the past century, and was listed by The Ocean Opportunity Lab as an inspirational female founder to watch.
Originally from the Great Lakes of Canada, Danielle began sailing at age 13. A graduate of the "Enkhuizer" nautical college, she learned Dutch to graduate. She obtained her 200T masters ticket at the age of 21, which empowered her to be captain of the flagship of Barbados, cargo schooner RUTH. Danielle wrote and implemented the successful beach-launch of RUTH, which was the largest ship built in the history of the country.
She is co-founder of the Costa Rican non-profit AstilleroVerde, which plants thousands of trees and creates jobs in a vulnerable coastal community. Each year Danielle's company sponsors a young lady to sail on the tallship St. Lawrence II – a "thank you" to the Canadian ship that first inspired her.  
———————————————————————————————————————
19 October 2023
NO LECTURE
———————————————————————————————————————
26 October 2023 - From Nuclear Power to Nuclear War: Ukraine's History as a Nuclear Colony
McKay History Lecture
Kate Brown
Details to come.
———————————————————————————————————————
2 November 2023 - Fires, Floods, and Hurricanes: How Are We to Succeed in the New Climate Reality?
RAM Myers Lecture, co-presented with Dalhousie's Biology Department
Panel Discussion
Details to come.
———————————————————————————————————————
9 November 2023 - Screening of 2023 Stanfield Conversations: Can Democracies Meet the Challenge of Climate Change?
Megan Leslie, Naheed Nenshi, and Mark Jaccard
Details to come.
———————————————————————————————————————
16 November 2023
FALL STUDY WEEK  -  NO LECTURE
———————————————————————————————————————
23 November 2023 - Inaugural Meinhard Doelle Legacy Lecture
Bill Lahey, President, University King's College
Lisa Mitchell, Executive Director, East Coast Environmental Law (ECELAW)
Sara Seck, Director, Marine & Environmental Law Institute (MELAW) 
———————————————————————————————————————
Details to come.
30 November 2023
NO LECTURE
For more information contact:

Debra Ross                                                     
Manager of Outreach, Partnerships and Communications
902-494-7805       cos.comm@dal.ca