News
»
Go to news main
Q&A with Instructor Heather Cray about her passion for pedagogy
Posted by
Sonya Jampolsky
on August 31, 2022 in
News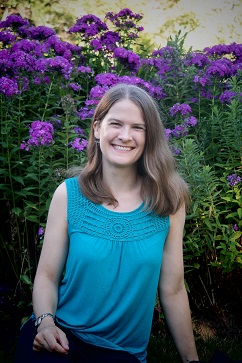 Tell me a bit about yourself.
I'm a lecturer at Dalhousie. This is my third year here and I have the best job in the world. I absolutely love the teaching aspect of university life and I love mentoring students. I do publish and I do enjoy research, but I fell in love with pedagogy a long time ago. My mom was a teacher and I used to say, "I'm never going to be a teacher". But I did a lot of tutoring and mentoring and then it happened. The more that I got into pedagogy, the actual science of teaching, the more I realized that there's so much room to teach adult brains better with research-based practices.
I'm trained as a restoration ecologist; that's my primary focus. But anything ecology and environmental education is my area of research and interest. I've worked with plants, bees, soil, fish, bats, Arctic geomorphology, GIS, a big mix of interconnected subjects.
What are you most excited about sharing with students?
The new ENVI field course (ENVI 5005) is going to be amazing. We designed a field course in this beautiful part of Nova Scotia—the south shore—and we are doing an immersive, intensive experiential learning trip with the students. There are 12 to 16 master's students—some have a bit of field experience, some have none.
We're giving them a crash course in water monitoring, forest ecosystem monitoring, insect and invertebrate measurement, and all the different protocols we can expose them to. As their final assignment, they are designing a protocol with all the considerations of seasonality and timing and sampling, taking all these big concepts and really putting them into practice.
What's something you're proud of accomplishing?
I was voted Professor of the Year in Environmental Science in 2020, then I received the LTA (Long Term Agreement) University Teaching award this year, nominated by my students. To know that I have had a positive impact on them, that they would take the time to do that on my behalf is extremely humbling.
Tell me something about yourself that might surprise me.
I worked for a couple years at a bridal salon. That always throws people; I do not dress like someone who works in a bridal salon. So I have this weird skill set where I'm really good at selecting wedding dresses for different body types and skin tones.