News
»
Go to news main
Faculty of Management honours staff and faculty shining in exceptional circumstances
Posted by
Kim Humes
on March 5, 2021 in
News
In December 2020 the Faculty of Management presented awards to faculty and staff members who have supported student learning over the past year, especially during the abrupt transition to online classes in response to the COVID-19 pandemic. Recipients were nominated by students or peers within the Faculty.
Awards for Facilitating Excellence in Student Learning in Exceptional Times
Established to recognize faculty or staff who have made a remarkable contribution to students' learning experience in the COVID-19 era.
Recipient: Kyla MacInnis, Rowe School of Business
Kyla is a member of the accounting faculty. In fall 2020, she took on the role of coordinator for Introductory Accounting I, a mandatory course for all first-year students enrolled in the Faculty of Management's undergraduate programs. Through extensive preparation and consultation, expert use of technical tools, and a focus on student-centred learning, she created a smooth experience for over 500 students.
"In the past three academic years, Kyla has demonstrated to me that she is a talented communicator and gifted teacher who knows how to inspire her students to strive for excellence," says Jenny Zhang, who nominated her. "Kyla's energy and enthusiasm for what she does has been contagious and has motivated those of us around her to step up our game and hold ourselves accountable to a high standard of student-centred learning."

Recipient: Heather Swinamer, Rowe School of Business
As the Program Manager for the Corporate Residency MBA program, Heather is the primary point of contact for the almost 90 CRMBA students. She provides not only academic support, but personal care as well, supporting and counseling students through issues inside and outside the classroom. This support has been particularly crucial in a year that brought rapid course changes and uncertainty.
"I cannot overstate the level at which Heather cares and shows empathy for the CRMBA students," says Jeffrey Arkin (MBA Society President). "She is constantly inquiring about where students' pain points are and how she can help alleviate them. I believe Heather is an excellent example of someone who, in light of COVID-19, has gone above and beyond what is expected of her to support students of the CRMBA program."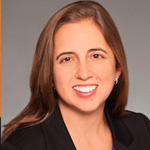 Recipient: Jenny Baechler, School of Public Administration
Jenny is the coordinator for the Management Without Borders (MWB) course, which is a required class for all master's students in the Faculty of Management. The main objective of MWB is to provide graduate students with an opportunity to enhance their ability to navigate and thrive in complex, cross-boundary team environments. Jenny leads the team of faculty coaches through the process of planning for and implementing the course. In 2020, the course had to be shifted online.
Jenny was nominated by the MWB teaching team members, who said: "Despite the complexity of organizing and preparing clear and distinctive projects for an online environment, Jenny was able to engage ten partner organizations to support projects for 21 student teams. During these uncertain times, Jenny has continued her outstanding collaboration with our external partner organizations, communicating the changes to them early, clearly and consistently, ensuring not only sustained relationships but also improved ones. Jenny has shown exemplary leadership practices in her caring and clear communications with the students."
Part-time Teaching Award
Given to an outstanding part-time instructor who demonstrates excellent overall quality in teaching courses at either the undergraduate or graduate level, sustained commitment to excellence in teaching and learning, and innovative and evidence-based teaching and learning approaches, among other criteria.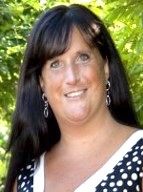 Recipient: Sheri Landry
Sheri taught the undergraduate course Operations Management in 2020. She cites accessibility and connection as the foundation of her teaching philosophy. Her work with the College of Continuing Education helped her effectively transition the Operations course to online delivery in winter 2020 and provide tips to colleagues for their own courses.
Ally Johnston (a student in the fall 2020 Operations course) says: "Sheri would work with me, no matter how long it took, to ensure that I had a full grasp of the subject matter. I could always reach out to Sheri for help at any time and she would use her extensive knowledge to answer my questions. I have such a positive feeling after leaving her course because of the relationship I was able to build with her and the confidence I have in being able to work as an operational manager."