Law+
A Competitive Advantage

What is Law+?
Law+ is a program designed to give Schulich School of Law students a competitive advantage.
A complement to Schulich Law's first-class legal education, Law+ participants will build the skills most often identified by employers to meet the demands of a complex and evolving legal services market.
Whether it's understanding the dynamics of a law firm, championing a cause, or suceeding as a solo practitioner, Law+ will help individuals make a meaningful impact in the world.
Program Benefits
Students will be given the opportunity to develop and reflect upon strengths through a series of skill-development workshops, professional practice sessions and career-development programming delivered by industry experts.
Individuals will create a personalized experience from four focus areas:
Engage with Authenticity
Develop personal strengths, cultural competence, and emotional intelligence to enhance team dynamics and create meaningful opportunities.
Expectations of Practice
Build technical, financial, and project management acumen to grow within the legal profession, become a trusted advisor, and approach client relationships with an entrepreneurial mindset.
Elements of Impactful Communication
Discover and practice key components of public speaking, negotiating, writing and giving and receiving feedback to effectively communicate and idea, champion a cause and resolve conflict.
Effective Career Management
Identify skills, develop a personal brand, research emerging career options, and network to create and achieve career goals.
Program Design
Students select programming best suited to their unique goals and interests from a menu of options. Participants who complete the requirements of the Law+ program will receive recognition through the Dalhousie University Co-Curricular Record.
Begin with the CliftonStrengths online assessment
Complete a minimum of two Law+ sessions from each focus area (eight total)
Participate in the Weldon Mentor Program
Complete four Career Management activities (one per semester)
* To be recognized, all Law+ activities must be completed within two consecutive academic years.
A Student's Perspective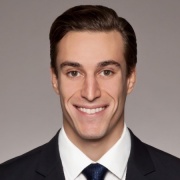 "In a highly competitive recruiting process, the Law+ program offers students the ability to hone the interpersonal skills that are critical to being a successful candidate."
Kyle Jacobson
JD/MBA 2020
An Employer's Perspective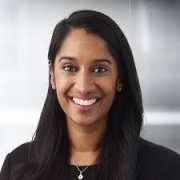 "As a Schulich Law Alum and current student director at a firm in Toronto, I wish I had this program when I attended the law school. Schulich Law students bring a unique set of skills and characteristics; they are genuine, entrepreneurial and really demonstrate a team-minded approach to the practice of law. The Law+ program will serve to enhance these already demonstrated skills and take Schulich Law students to the next level when it comes to preparation for practice and for the recruitment process."
Natasha Bhimji (JD '11)
Director, Student Programs
Stikeman Elliot LLP