Karen
Joudrey
Instructor; Academic Coordinator, Disability Management Certificate Program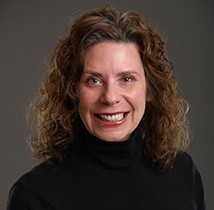 Email:
kjoudrey@dal.ca
Phone:
902-494-2330
Fax:
902-494-1229
Mailing Address:
Room 208, Forrest Building, 5869 University Avenue PO Box 15000, Halifax, Nova Scotia, Canada B3H 4R2

Education
BSc (OT), Dalhousie University
Research interests
Workplace health and wellness, accommodations, policy development, return-to-work;
Occupational health self-management interventions;
Workplace mental health/psychological health and safety.

Teaching
Certificate in Disability Management Program Coordinator and Instructor
Karen has had various roles at the Dalhousie School of Occupational Therapy since 2012, as a Tutor, T.A and preceptor. Karen has been a member of the WorkSafe@Dal project team since its inception.
Memberships
College of Occupational Therapists of Nova Scotia
Nova Scotia Society of Occupational Therapists
Canadian Association of Occupational Therapists
World Federation of Occupational Therapists
Employment
Since 2000, Karen has fostered a generalist approach to Occupational Therapy practice, working in traditional hospital, community and clinical settings as well as in innovative areas of private practice (including but not limited to, home accessibility/modifications, seating and mobility assessment and prescription, cognitive assessment, stroke rehabilitation, future care costs analysis, Disability Case Management and Medical-Legal consulting), Karen is also a Certified Function Capacity Evaluation (FCE) Assessor. She has served as Disability Management Consultant/ Health and Wellness Advisor in the unionized environment of a prominent Canadian telecommunications company. Additionally, she has conducted 'Fit to Drive' evaluation and intervention. She has also worked as part of an inter-professional team conducting capacity evaluations for individuals who have sustained traumatic brain injury.
Special Interests
Medical-legal consulting
Polytraumatic and catastrophic injury case management
Cognitive and physical functional abilities evaluation