News
»
Go to news main
Honouring an honourable man
Posted by
Josey Houle, Dal Health Freelance Writer
on October 6, 2022 in
Alumni & Friends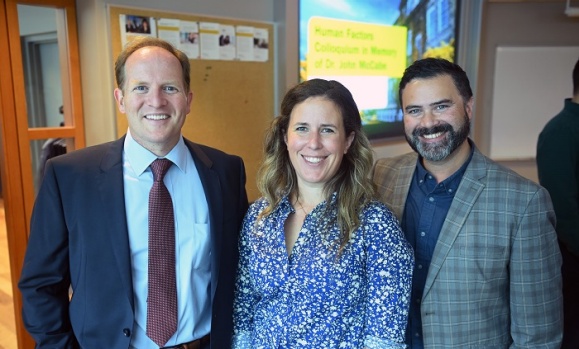 Gone, but not forgotten — Dr. John McCabe's legacy continues to inspire collaboration between Human Factors professionals and students across the world.
In September of 2021, Dalhousie lost a valued member of our community. John McCabe, PhD, was a treasured professor, colleague and mentor in the Faculty of Health's School of Health and Human Performance (HAHP), specializing in Human Factors – the study of optimization of human performance at work. At his colloquium on September 23, various members of the Dalhousie community gathered for an afternoon of interprofessional collaboration in McCabe's honour. The event was co-organized by two of McCabe's former students, Daniel Makhan (BScK'97) and Michael Hartley (BScK'00) along with HAHP Associate Professor in Kinesiology, Dr. Heather Neyedli.
Hartley described McCabe as "the epitome of what a professor can and should be: inspiring, caring, and thought-provoking."
The colloquium began with touching opening remarks from the Dean of Faculty of Health, Dr. Brenda Merritt, Director of the School of Health and Human Performance Dr. Laurene Rehman, and for HAHP professor Dr. John Kozey. The academic portion of the colloquium included a panel discussion on the future of Human Factors in design, a student research pitch session and a fireside chat on the future of Human Factors on managing complexity. While hurricane Fiona cut short the formal reception, students and faculty – current and former – enjoyed the chance to share a few more stories about John McCabe.
Hartley explained the colloquium's objective as to "celebrate Dr. John McCabe's academic legacy by continuing to build the Human Factors community he was instrumental in creating."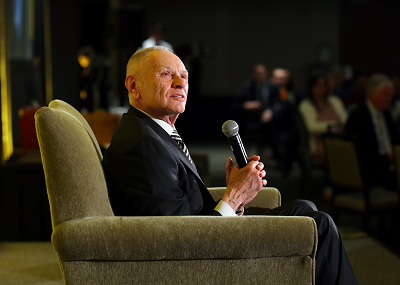 McCabe devotedly served in the health faculty from 1975-2012. His former students are currently working in a variety of roles including chief revenue officers, government officials, university faculty members, innovators, and more. (Photo:Dr. John McCabe. Provided)  
Panel moderator Daniel Makhan elaborated on how McCabe's impact "crossed generations. He embedded curiosity in all of us. He taught us a common language."
At the colloquium, alumni were grateful for a chance to share their professional advice with the next generation of Kinesiology students interested in pursuing Human Factors. Today's HAHP students were exposed to a breadth of professional opportunities — both in terms of diversity of applying the discipline and where around the world it can be applied.
"It was a really fantastic day. So many alumni have been inspired by John. It was a great day of forging connections between students, professionals, and faculty," said Neyedli.
McCabe's sons, Tim and Sean McCabe, grew up visiting the HAHP school. They were greatly moved by the colloquium, and recalled the fond memories they share at the school and with the faculty:
"It's hard to put things into words. It is great to see his colleagues and students, and witness how he impacted people. The talk of all of us being a family rings true. Today's HAHP students, who weren't even taught by him, benefit from the seeds he planted while he was a professor at the school. His influence lives on."
Attendees left the colloquium excited by an afternoon of collaboration, inspired by the remarkable man who made it all possible.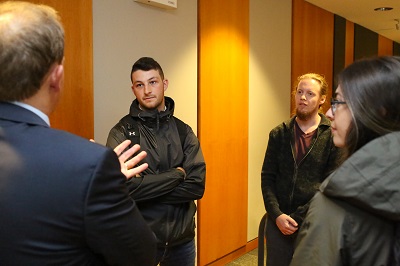 Hartley was ecstatic at the colloquium's turnout, as he reflected on McCabe's dedication to mentorship, "He never lost sight of who he was in service of, and that was his students. His legacy will last well beyond this colloquium and now it is up to us to continue and grow that legacy for the next generation of Human Factors professionals."
Dalhousie has set up a McCabe Family Scholarship in Athletics & Kinesiology. Information on how to donate can be found here: https://giving.dal.ca/mccabe
The fund supports a returning student athlete enrolled in the undergraduate Kinesiology program who demonstrates a commitment to the development of their athletic and academic excellence, leadership ability, and positive attributes in the areas of citizenship, community service and sportsmanship. To be considered, continuing students must have achieved Academic-All Canadian status.