News
»
Go to news main
FACULTY PROFILE: EDUCATION EVOLUTION
Posted by
Josey Houle, Dal Health Communications Intern
on June 30, 2022 in
Inside Dal Health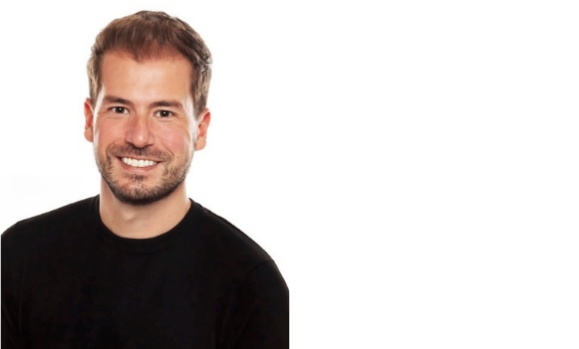 Dr. Kyle Wilby and the College of Pharmacy's faculty are leading a systematic evolution to better address 2SLGBTQ+-specific needs. The College-wide support on the incorporation of 2SLGBTQ+ content into core Pharmacy curriculum has been "wonderful to witness," Wilby says.
Wilby, who is Associate Professor of Program Evaluation at Dalhousie's College of Pharmacy, is directing the expansion on "work that's already been done" by his colleagues, as they integrate 2SLGBTQ+ content into the College's core curriculum. In order to reach beyond first-year introductions to pronoun discussions and gender in a clinical context, Wilby has forged intersectional ties with different colleagues, communities, and pharmacies alike, to better address the needs of different 2SLGBTQ+ patients.
Wilby and colleague Kim Sponagle, Associate Director of Student Affairs and University Teaching Fellow, explain how it is a collective effort to build upon the College of Pharmacy's skills-based curriculum. The entire faculty is working to make the new curriculum the first of its kind, due to its inclusion of core 2SLGBTQ+-specific content.
Building upon a strong foundation
To improve understanding on the pharmaceutical needs of 2SLGBTQ+ communities, Wilby and Sponagle insist that students' practical education must be paired with extensive emotional training. This will help them establish trusting relationships with 2SLGBTQ+ patients once pharmacy students join the workforce. On the topic of pharmacist-patient communications, Sponagle explains how Dal's Pharmacy curriculum already has a skills training program that presents different communication exercises to students. Some skills training teaches how to comfortably ask patients about their pronouns—these were introduced by Senior Instructor Lisa Walker.
Alternatively, in the current curriculum, students are already encouraged to self-reflect on their pharmaceutical conversation skills. Following each unit, students are asked to complete critical thinking questionnaires designed to test their empathetic capacities. Sponagle explains how "in a self-regulated profession it's going to be critically important that the students learn to self-reflect and self-assess as they go," especially as the faculty works to make pharmacy a more inclusive space for 2SLGBTQ+ communities. Building upon Ms. Walker's work, Wilby and Sponagle plan to integrate more 2SLGBTQ+-specific problem-based teachings to the curriculum, with tutors facilitating case discussions assigned to Pharmacy students. To ensure that their faculty is best equipped to address 2SLGBTQ+-specific questions from students and broader discussions on systemic discrimination, Wilby and Sponagle plan to introduce faculty training sessions on the topics.
Factors central to reform
In the initial stages of reforming the pharmacy curriculum at the University of Otago in New Zealand, Wilby had little guidance to guide him on how to integrate core 2SLGBTQ+ content and address systemic discrimination as a whole. This is because post-secondary education on the topic has only been addressed largely in some schools' optional elective courses or as standalone teaching events. He was unsure of where to turn for educational content beyond his own pharmacy experiences as a gay man, and researchers' input from a 2SLGBTQ+ pharmacy-specific "think tank" that he runs on social media. Ultimately, Wilby felt compelled to share his own personal testimonies with students. He "wasn't sure that his lived experiences would be valued or would be helpful to teach students." However, his honesty paid off, serving to strengthen students' knowledge and empathies regarding 2SLGBTQ+-specific needs and concerns in pharmacy.
Wilby doesn't believe it always necessary for professors to intersect their personal and professional identities, in order to best educate their students on 2SLGBTQ+ pharmacy. To engage students with various 2SLGBTQ+ perspectives, Wilby is reaching out to members of local 2SLGBTQ+ communities and offering them the opportunity to speak in his classroom. In hearing about different pharmacy experiences, students learn which professional approaches need changing, and which ones work best to ensure that 2SLGBTQ+ people receive the affirming and inclusive care they deserve.
Wilby explains how traumas or stigma from past pharmacy experiences often factor in to why certain 2SLGBTQ+ individuals may be hesitant to speak with their pharmacist. Wilby has a plan on how to best introduce their struggles to his students. Thanks to a grant he was awarded earlier this year from Dalhousie University Centre for Learning and Teaching, he is planning to integrate the "Minority Stress Model" theory into the new curriculum, which will work to strengthen students' understanding of the specific stresses experienced by 2SLGBTQ+ people in their pharmacies and begin to address the overarching dilemma of systemic discrimination.
Wilby has recently began partnering with the Wabanaki Two Spirit Alliance to learn more on the pharmaceutical needs of Two-Spirit people. The support of this organization will help the College of Pharmacy facilitate learning in collaboration with community partners to address the needs of those who have been underrepresented in pharmacies and pharmacy curriculums alike.
"It really comes down to building capacity and working with community so that it's not just one person's perspective coming through," Wilby says. To achieve this, panel discussions with different 2SLGBTQ+ people are being integrated into the new curriculum. Students will also have the chance to practice the skills gained throughout the program during their practical training in pharmacies as they move through their studies. 
Collaboration as key to a brighter future
Different Canadian pharmacy education programs have been reaching out to Wilby and Sponagle for advice on how to integrate more 2SLGBTQ+ content into their curriculums. However, Wilby is adamant that expressing interest and incorporating a few curricular changes is not enough to educate pharmacy students on the needs and concerns of 2SLGBTQ+ people. Skills training, building reflective capacity, and a theory informed approach should be prioritized over assigned literary content or terminology sessions alone, as these types of learning events rarely address the overarching needs of 2SLGBTQ+ people and help students understand the impacts of systemic discrimination within healthcare settings.
"The thread that gets lost in pharmacy education is the systemic oppression and discrimination and addressing heteronormativity. That's what we need to address if we want to create change."
BACKGROUND:
Dr. Kyle Wilby (BSc Pharm, ACPR, PharmD, PhD), Associate Professor of Program Evaluation at Dalhousie's College of Pharmacy, is leading a curriculum change to include 2SLGBTQ+ health integrated throughout all four years of the pharmacy program. He and the college faculty have the primary goal of including more 2SLGBTQ+ core education and outreach in the new curriculum. He has returned to Canada after a decade abroad, working and researching in Ghana, Qatar, and New Zealand. He serves as the Associate Editor to the American Journal of Pharmaceutical Education, and has published over 140 peer-reviewed papers.
His various awards and honours include the 2020 Excellence in Teaching Award from the School of Pharmacy at the University of Otago, the 2019 Green Cross Gold Medal for Publication Success, and the 2017 UBC Preceptor of the Year Award for their Post-graduate Doctor of Pharmacy Program.
Ms. Kim Sponagle (DipEng, BSc Pharm, MEd Curriculum Studies), Associate Director of Student Affairs and University Teaching Fellow, stresses how "it's really important that [students'] voices are heard" (KS), as the faculty works to integrate a core 2SLGBTQ+ education that is of equal calibre to the program's skills training. She has previously worked as a Skills Lab Administrator in Dalhousie's Pharmacy College. In 2012, she was awarded the Pharmacy Association of Nova Scotia Appreciation Award at the Minor Ailments Bootcamp, and in 2018, she was awarded the Association of Faculties of Pharmacy of Canada/Janssen Award for Innovation in Education.