News
»
Go to news main
HPI study looks at environmental impacts of surgical and anesthetic care
Posted by
HPI Media Release
on August 5, 2021 in
News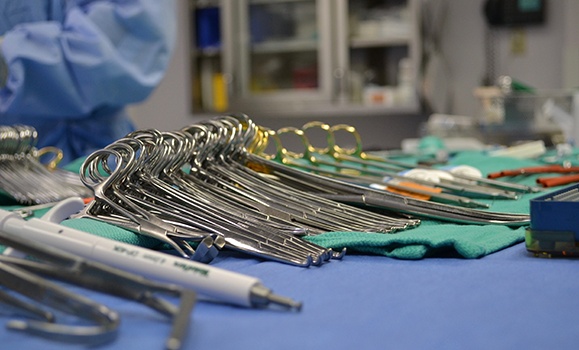 The Healthy Populations Institute (HPI) at Dalhousie University is delighted to congratulate the Sustainable Health Systems team on the publication of their research that provides much needed insight into the climate and environmental impacts of surgical and anesthetic care.
"Climate change represents a profound challenge to humanity," said Gillian Ritcey, Managing Director of HPI. "The purpose of health care is to enhance quality of life through health improvement. However, the provision of health care contributes to almost 5% of Canada's total greenhouse gas emissions."
The study titled "Operating in a Climate Crisis: A State-of-the-Science Review of the Life Cycle Assessment within Surgical and Anesthetic Care," was led by Jono Drew and published in Environmental Health Perspectives, a high-impact environmental health journal.
"We found that the annual climate impact of surgical suites ranged between 3.2-5.2 million kg CO2e. On this basis, the combined climate impact of operating rooms in Canada, the United Kingdom, and the United States would be equivalent to the annual carbon footprint of 2 million passenger vehicles," said Mr. Drew.
The study also found that single-use equipment was generally more harmful to the environment than reusable items.
"Our study provides an indication of the environmental impacts associated with surgical and anesthetic care," said Dr. Sean Christie, a neurosurgeon and study co-author.
The research team also includes Dr. Peter Tyedmers, an expert in life cycle assessment; Dr. Jenna Smith-Forrester, a neurosurgical resident; and, Dr. Daniel Rainham, an expert in environmental epidemiology.
The study represents the first of several research projects to investigate the climate and environmental impacts of health care. The aim of this work is to provide solutions for the delivery of high-quality, low carbon health care.