News
»
Go to news main
Alumni Profile: Mike Doyle – Unexpected opportunities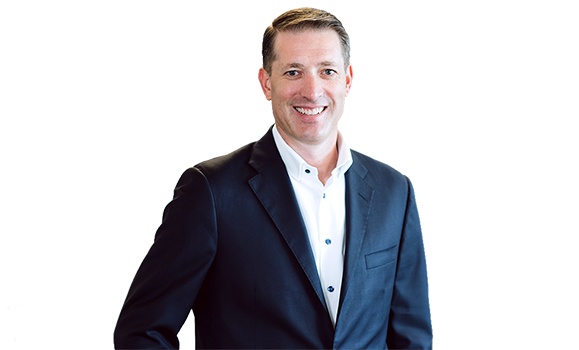 Mike Doyle's (BSCPT '94) education and career have taken him down some unexpected roads. Originally drawn to physiotherapy because of his experiences as a student athlete, the trajectory of his career has since taken him from being a physical therapist to growing and managing hundreds of health care facilities and starting his own investment firm.
"As a 17-year-old, I was involved in sports and was certainly familiar with physical therapy, having had surgery and attended PT many times," he says. "I started to explore the field as a possible educational choice. Back then, it seemed a logical path to a career in Medicine."
Soon after graduating from Dalhousie School of Physiotherapy, Mike followed his adventurous side and traveled to Florida to start his career. He quickly discovered success in managing clinics in conjunction with treating patients. One opportunity led to another as he moved to multiple locations in Florida, was part of a team to open a hospital in Saudi Arabia and returned to the United States to manage national programs and multiple territories for a national health care company. While pursuing a busy career he obtained his MBA, allowing him to formalize his business experience. Mike has since had a successful career as CEO and board member of several highly successful healthcare organizations in the United States. He is currently Chief Executive Officer at MD Healthcare Partners, a private investment firm that Mike started in 2017. Prior to that, he was the CEO of Surgery Partners for 13 years.
Under his leadership, the company grew from a single location ambulatory surgery center into a national player with over 160 locations in over 30 states. In 2015 Mike and his team had a successful IPO on the Nasdaq stock exchange, a place he never expected to see during his days at Dal.
Born and raised in Newfoundland & Labrador, Mike didn't expect his career to lead him to where he is today. When opportunities arose, he jumped at them. "Sometimes unexpected things happen by chance and when that happens, you have to grab those opportunities."
Mike greatly enjoyed his education at Dalhousie and time in Halifax, preparing him for his career path which has encompassed various aspects of health care.
"I'm drawn to health care because you get to help people, whether you're providing direct care or providing the tools necessary for health care providers to deliver the best care," he says. "We're focused on providing tools and infrastructure for health care providers to be independent. Through this work, I still get to tie back to what I thought I was going to do, which was make a difference in people's lives and health."
As for advice for the 2021 Physiotherapy graduating class, Mike says the problem-solving skills they have learned in their degree program will carry them forward significantly, regardless of the path they chose.
"Recognize opportunities when you encounter one and chase it — no matter where it may take you. Having a plan to follow is a great idea, but don't be afraid to go off plan if the right opportunity comes along."
Mike currently resides in Tampa, Florida with his wife Myra and their 3 children Mason, Makayla and Michael.